August Alsina Fuels Jada Pinkett Smith Affair Rumors With Shady New Music Video — Watch!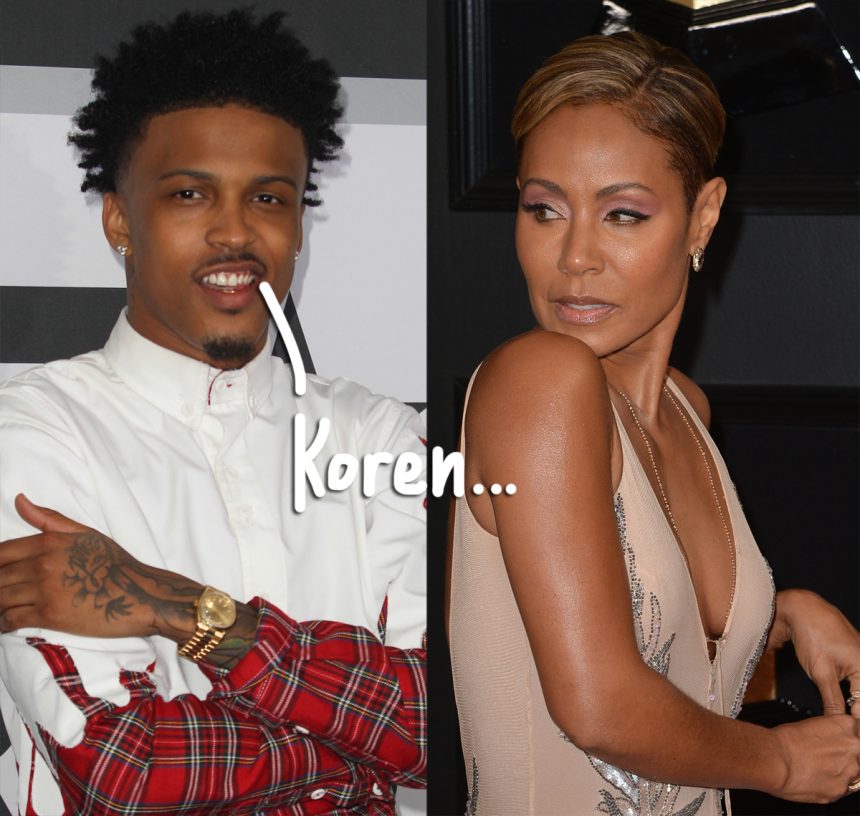 August Alsina's new song has people talking about his curiously close relationship with Jada Pinkett Smith!
Last week, the rapper dropped a remix to Kehlani's Nunya that appeared to be about one of his past relationships. Based on several clues in the track's official video, fans are convinced the woman in question is Will Smith's wife of over two decades!
In the video, the 26-year-old is having a text conversation with a woman named "Koren" about a relationship that has gone sour. Fans were quick to point out that Koren is Jada's middle name, making it appear that this was a pointed message to the married star.
Related: Jada Unfollows Kardashian Klan In Support Of Jordyn Woods!
More evidence supporting the Jada affair theory was shown later in the video… At one point, August sings the line, "You're just an actress putting on a show" — when up pops a GIF of the Scream 2 actress on the screen.
See the not-so-subtle shout out (below):
The song comes after August and Jada's once close relationship seemingly crumbled. The two apparently met through her son Jaden Smith at one of his concerts, and went on to develop a tight friendship over the next several months.
August even appeared on a recent episode of Smith's Facebook Watch show Red Table Talk, where he opened up about his struggles with addiction and how the Smiths helped him through some tough times.
The performer publicly made his admiration for Jada clear last September when he posted an overwhelming birthday tribute to her on Instagram, writing in the caption:
"I️ don't believe in luck. I️ believe in God's divine order. & you are an example of Gods divinity in It's covering over my life. A beautifully complex individual you are.. I️ could spend a lifetime decoding you. Thankyou for your laughter. Thankyou for seeing my heart and character & not measuring me based upon what I️ come from. You see me for who I am & what I'm gonna be, even when I️ can't see ME. Thankyou for challenging me on a daily basis. You're A little piece of heaven here on earth. The Fortune in my cookie. The Vet to my Rookie. You are LOVE personified. There hasn't been enough diction created to articulate or express the capacity of my love for you. I️t is simply beyond measure & human comprehension… So as my soul continues this quest, I'd just like to say 🎉  Happy Birthday BEST… ( @jadapinkettsmith )🎂 you're nothing like the rest! ❤️⚡️"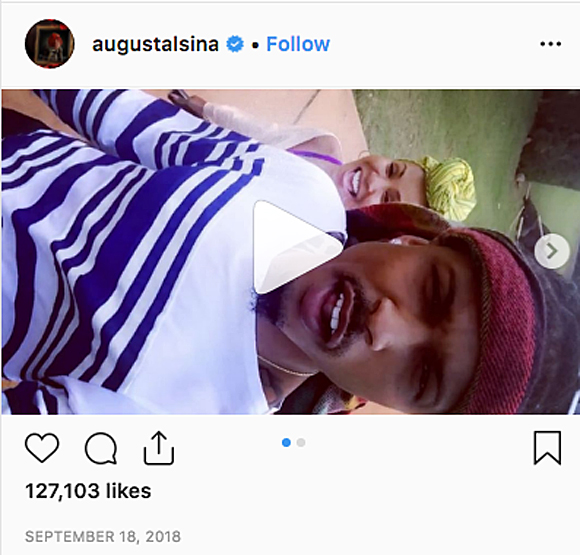 But the two have apparently since had a falling out. It appears neither of them follow each other on social media anymore.
So, what happened?
Fans believe August's new video explains everything: the two had an illicit affair, the rapper fell in love with her, and the 47-year-old evidently didn't realize what she had until he was gone.
Wowwww. We wonder what Mr. Smith thinks about all this…
Do U think August's track is about Jada? Watch the full video HERE and sound off in the comments!
[Image via WENN]
Apr 9, 2019 7:44am PDT