Our inboxes have been blowin' up with this one over the past few days!
Actress Jaime King and her husband, director Kyle Newman, haven't been publicly spotted together in quite a while now. And it's not just the quarantine thing, either; both have been spotted separately — and noticeably alone — in states thousands of miles apart, fueling speculation from fans that the two might be having some sort of marital problems. So what's the deal???
Related: Jaime King Breaks Her Silence Over Son's Car Attack Injuries!
Well, King has been spotted recently in El Lay running errands — without her wedding ring on, according to the latest paparazzi pics — while Newman is back in Pennsylvania with the couple's two children, 6-year-old James and 4-year-old Leo. According to a source who spoke to Life & Style about the matter, Newman dipped from the City of Angels in search of family assistance (below):
"[They are taking some time apart to focus on themselves … He's been staying with his family for months and is leaning on them for support."
Wow! But support for what, exactly?!
Well, that's less clear. The two had been going swimmingly in marriage and parenthood, or so it appeared after they first tied the knot back in 2007. Previous interviews from both have suggest fulfilling emotional relationships between them and a spontaneous, fun sex life. And they were spotted out and about together as recently as the very end of 2019 in the picture (above) at a red carpet event.
So what gives??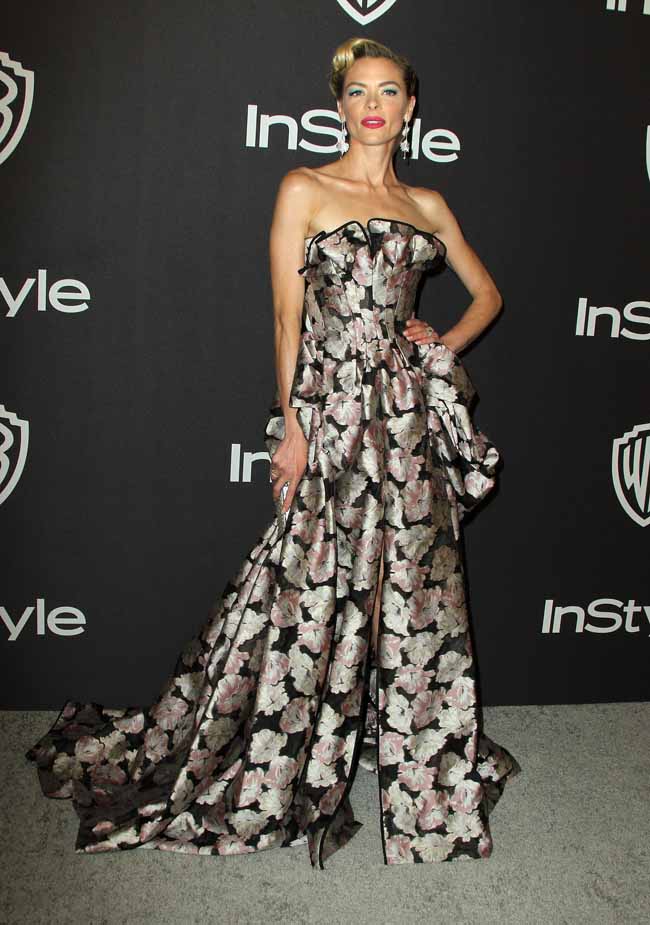 Neither party has commented publicly on the status of their marriage here, but it's possibly telling that Newman declined to give a Mother's Day shoutout to his wife and the mom of their two sons back on Sunday, May 10 when the holiday rolled around. Instead, he's been busy posting photos of the kids as they all hang out back in Pennsylvania… with nary a mention of King for weeks now.
Add the couple's actual, physical social distance apart from each other — certainly more than six feet! — plus King being spotted without her wedding ring while on a liquor store run in El Lay earlier this month, and, well, questions are flying around. Insiders are optimistic, though, with this source claiming divorce isn't in the works (yet?) and things could still improve in time:
"They haven't filed for divorce yet, so everyone is just hoping they can sort things out before it's too late."
That's kind of vague, but also kind of optimistic? We suppose?? Kinda grasping at straws here, ya know?!
Related: Jaime Has Praise For Very Brave Women Amid #MeToo Movement!
What do U make of this drama, Perezcious readers?? Is everybody making too much of nothing here, or is it true in this case that where there's smoke, there's fire?! Are we possibly looking at another coronavirus-related split, or nah???
Sound OFF with your take on the whole thing down in the comments (below)…
[Image via WENN/Avalon]
Related Posts
CLICK HERE TO COMMENT
May 17, 2020 08:49am PDT