Lori Loughlin Reportedly 'Freaking Out' Over Plea Deal Rejection & Is In Talks With Lindsay Lohan's Crisis Manager!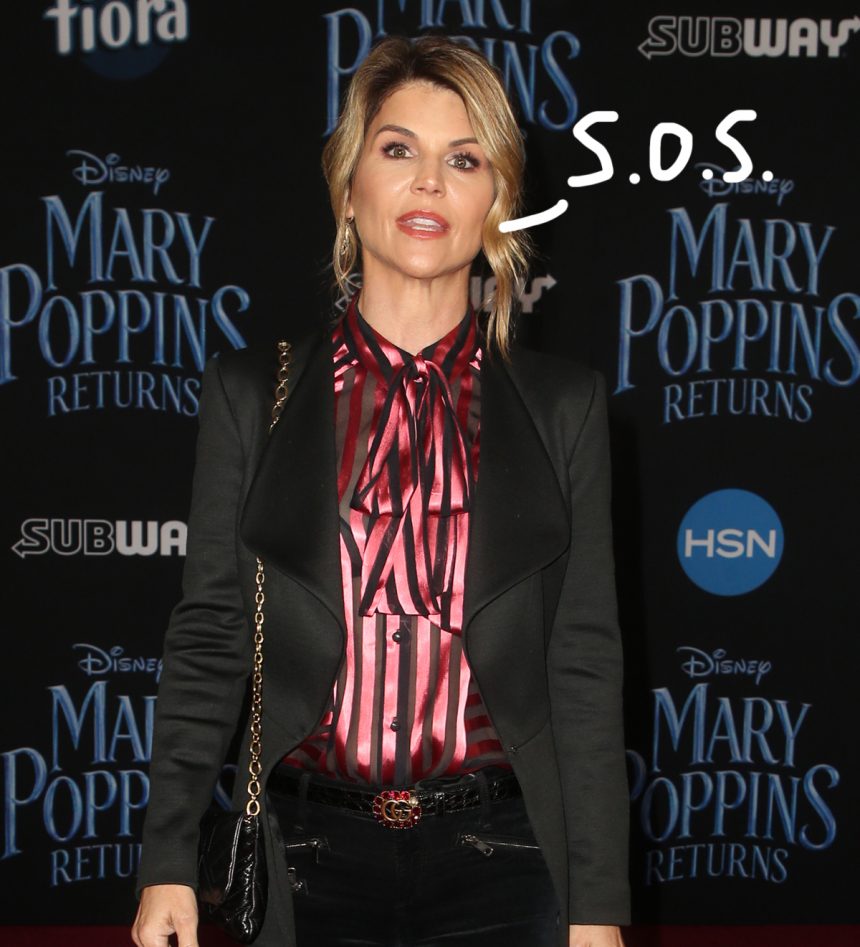 Sounds like Lori Loughlin is finally waking up and smelling the incarceration.
Days after the Fuller House star and her husband Mossimo Giannulli reportedly rejected a plea deal that would have drastically reduced their sentences, the actress is reportedly "freaking out" now that the prospect of jail time is becoming all too real.
As we reported, it's said the 54-year-old and her fashion designer hubby refused to join the 13 other parents — including Felicity Huffman — who agreed to plead guilty to charges of mail fraud and honest services mail fraud earlier this week.
Related: Lori's Daughters Are Being Forced To Stay At USC!
At the time, the married couple of nearly 22 years reportedly thought prosecutors were "bluffing" when they said they could end up behind bars. Loughlin was said to be "in complete denial" about the situation and thought "maybe she could skate by" without seeing the inside of a prison cell.
But now as they await arrangement, Loughlin is reportedly kicking herself for not taking the initial deal. A source explained to E! News:
"Lori is finally realizing just how serious this is. She is seeing the light that she will do jail time and is freaking out."
Took you long enough, Aunt Becky!
Related: Why Lori Is Relying On Her 'Actress Side' Now
Based on what we've heard, Lori and Mossimo were offered the same plea deal as others on the initial fraud charges, which would have amounted to about two years in prison. Apparently, the couple thought that was too much prison time and said "no way, Jose" to the deal.
Now, they're looking at around five years in prison — and if they don't say "you got it, dude" to that, and are found guilty during the trial, they could be looking at up to 40 years behind bars.
So, yeah. The family has every reason to be freaking out right now.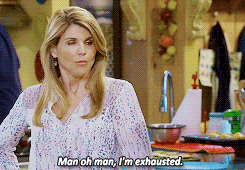 Same, gurl.
Even the couple's seemingly apathetic daughter Olivia Jade is said to be "very distraught" over the matter, despite the fact that outlets have claimed she's currently not speaking to her parents and has been out partying with her influencer friends.
A source told E! that the embattled USC student is "in crisis mode" right now, explaining:
"Olivia is more embarrassed than anything and doesn't know how to handle all of the stress and scrutiny that has been surrounding her and her family. She feels completely lost. Her and Lori are leaning on each other a lot for full support right now."
Awww… how Tanner-esque of them.
Unfortunately, Lori and her husband aren't exactly on the same supportive page. A separate source explained:
"There's a rift between Lori and Mossimo. He is completely mortified by this whole thing and she is putting on a happy face and acting like everything will be OK… They are blaming each other and disagreeing on things. They are starting to turn on each other and there is incredible stress and tension… Their lives will never be the same. They are scared and they don't know what's coming next. It all feels like a terrible nightmare."
Sounds like they are in desperate times — and, as we all know: desperate times call for… Lindsay Lohan's crisis manager!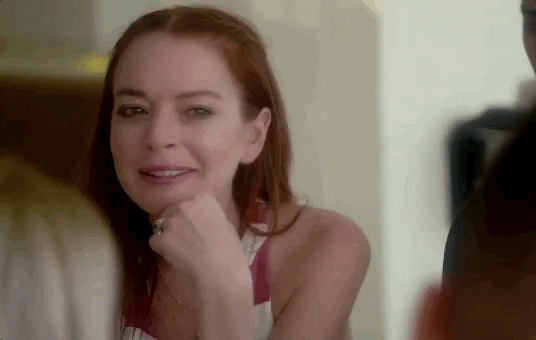 That's right. According to Page Six, Loughlin has been in talks with Hunter Frederick, LiLo's former PR guru, in the weeks following her indictment.
It's unclear if the actress plans on working with him or not, but we're sure she could use a professional hand to hold onto right about now.
[Image via FayesVision/WENN]
Related Posts
CLICK CLICK CLICK Next Article
Apr 11, 2019 3:28pm PDT