Here's Why Lori Loughlin Is Relying On Her 'Actress Side' Now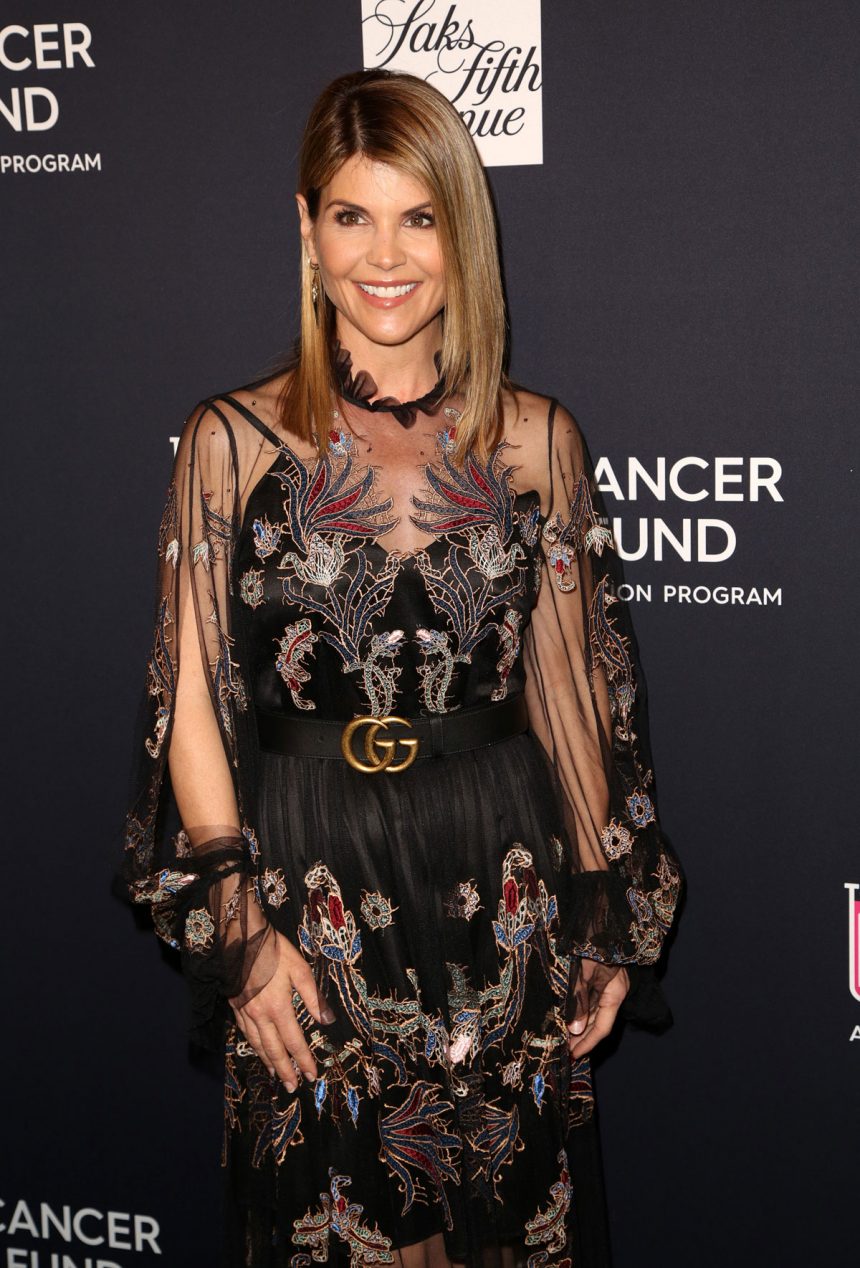 Was it weird for Lori Loughlin to be signing autographs before heading into Boston federal court on Wednesday?? Maybe.
And greeting the prosecutors ready to bring her down?? Just a bit.
However, that's apparently because the 54-year-old is struggling with how to deal with the negative attention, AKA "uncharted territory," as a source put it.
Related: Lori Loughlin's Daughter Olivia Jade Went To College To Avoid 'Weird FOMO'
An E! News insider opened up about the actress' seemingly odd behavior as she and husband Mossimo Giannulli surrendered their passports to a judge this week.
"She was obviously extremely nervous and the actress side of Lori came out. She doesn't know how else to be in public."
The Fuller House star is only following her natural instincts, despite facing attention for "something so negative":
"Her natural reaction was to just smile and try to be light-hearted. She's always been so well loved and charming, that's the part she knows how to play in public."
Think that role will play just as well in jail??
The couple could be facing a max sentence of 20 years in federal prison as well as three years probation and a $250,000 fine for the alleged crimes they committed.
Related: Bob Saget Deletes Tweet About 'Liars' During Lori's Court Appearance
As we've previously reported, Loughlin and Giannulli are among a large group charged with conspiracy to commit mail fraud and honest services fraud, including fellow actress Felicity Huffman.
For this pair's part though, they're accused of paying $500,000 to get their daughters, Olivia Jade and Isabella Rose, designated as University of Southern California crew team recruits to get the admitted into the school, despite the fact that neither played the sport.
It's being said Lori is "in denial" about the possibility of jail time, with a source spilling to Us Weekly:
"Lori is in denial and doesn't believe she should have to spend any time in prison. She'll go to trial before being separated from her family, and take those odds rather than just go to prison as part of a deal."
Meanwhile, TMZ's law enforcement says jail could very much be a reality if prosecutors get their way:
"You can't have people being treated differently because they have money. That's how we got to this place. Every defendant will be treated the same."
Guess Lori will just have to grin and bear it.
We'll continue to keep you updated!
[Image via Brian To/WENN]
Apr 5, 2019 10:42am PDT