Lori Loughlin Was Reportedly 'Fixated' On Getting Daughters Into USC As Olivia Jade Spotted Partying With Friends Amid Scandal!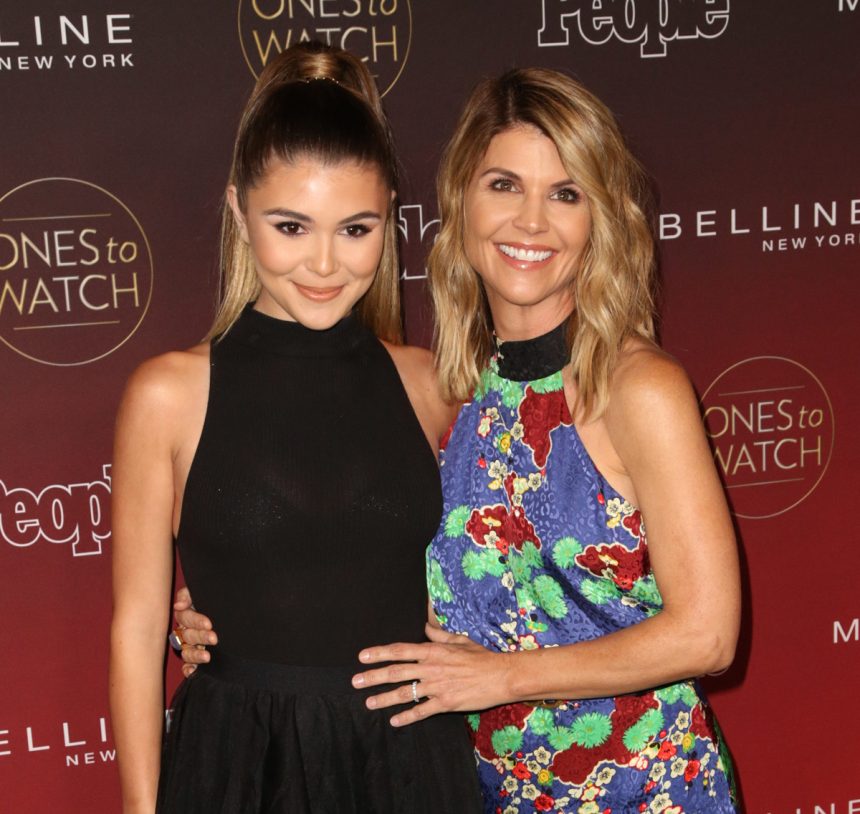 Lori Loughlin is a woman of status… which is apparently why her current status is facing 20 years in prison.
According to a source connected with the star's family, the Fuller House actress was set on her daughters Olivia Jade and Isabella Rose attending the University of Southern California when the girls started applying to colleges — and, as we know now, she would do anything in her power to make that vision a reality.
The source explained to People:
"Lori is used to getting what she wants. This is why she got in trouble in the first place. She got fixated on getting her girls into USC."
Now, Lori is fixating on her and her husband Mossimo Giannulli staying out of prison. As we reported, the couple are facing a max sentence of 20 years behind bars for their alleged involvement in a college admissions scandal.
Related: Felicity Huffman Says She'll Plead Guilty In Public Apology!
The couple has been accused of spending $500,000 to have 19-year-old Olivia and 20-year-old Bella designated as crew team recruits for the school, despite the fact that neither daughter had ever played the sport.
While such efforts might sound crazy to others, for Loughlin, it was apparently the only option. The source added:
"For her, there was no other way. They needed to be at USC. It was very important for her to be able to say that her girls were at USC."
So, Aunt Becky got creative: she allegedly took pictures of her girls on rowing machines at the gym to make it look like they had rowed for a crew team before — which, again, they had not.
According to the source, this not-so-smart plan came about not because the 54-year-old wanted her girls to have a fine education — she was apparently just obsessed with the *idea* of her daughters attending the prestigious university.
The insider claimed it was "absolutely a status thing" for the pair to attend the elite El Lay school, where the admission rate was 13 percent in March 2018, combined with "the fact that [Lori] wanted the girls to have things that she never had growing up."
Loughlin did not attend college herself. She started modeling as a preteen before she landed commercials and eventually booked TV work.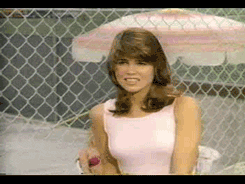 Interestingly enough, it appeared that Olivia wasn't too concerned with going to college herself — aside from maybe getting "weird FOMO" if she didn't — as the Instagram influencer was much more focused on maintaining her social media brand.
Sadly, Liv's dreams have already been affected by her mother's. As we reported, the teen has already lost a lucrative partnership with Sephora.
Related: Source Says Olivia WAS In On The College Admissions Scam!?
The source said that Olivia "absolutely has had more to lose" by being connected to the admissions scandal than her other family members — but insists that, even though it may be Loughlin's fault, the mother-of-two was coming from a good place:
"Lori always had a very special relationship with both daughters. She is a great mom and very involved… Lori likes things to be perfect though. Any kind of conflict was always hard for her. But Olivia has lost a lot."
Naturally, she's pretty pissed at her parents because of it. A source told Us Weekly that Olivia is not on speaking terms with her parents and "is still very upset" with them.
As her parents legal battle continues to unravel, Olivia has reportedly been staying at her boyfriend Jackson Guthy's Malibu pad and spending all her free time with friends.
While the vlogger was initially staying out of the spotlight amid the scandal, she's now said to be trying to get back on her feet and resume the life of an influencer. The source explained that, over the weekend, the teen and her friends "were drinking, laughing and stayed out late" and even tried to film some content for their pages, adding:
"Olivia is focusing all her time on hanging with her friends, a lot of whom are social media influencers and internet stars, and she's been filming some content with them. She's trying to live her life normally again."
Whether she actually wants to be there or not, the 19-year-old not exactly free from USC just yet: this week, the school released a statement saying that no student associated with the scam is allowed to withdraw from the university until the investigation is over. 
Loughlin and Giannulli, meanwhile, were hit with money laundering charges on Tuesday and are reportedly in "denial" about the possibility of being incarcerated. It's said the couple would rather take the case to trial than strike any deal that would include serving jail time.
Sounds like it's gonna be a while until things go back to normal for this household.
[Image via WENN]
Apr 11, 2019 8:17am PDT