Olivia Wilde wasn't feelin' the love this Valentine's Day!
While most people were celebrating the love they have for others (or even just themselves) on Tuesday, the Don't Worry Darling star couldn't help but seemingly throw some shade at her ex-boyfriend Harry Styles! While reflecting on the good and bad sides of romance in her Instagram Story, the Booksmart director shared an excerpt from author John Steinbeck's letter to his son, Thom, on the special holiday, which was written in 1958 and explains different types of love. The message began:
"There are several kinds of love. One is a selfish, mean, grasping, egotistical thing which uses love for self-importance. This is the ugly and crippling kind."
Jeez. Could this be a dig at the One Direction alum?! Possibly…
Relate: Olivia Blasted After Calling A$AP Rocky 'Hot' During Rihanna's Show!
The pair broke up in November after nearly two years of dating. At the time, a source told Page Six:
"There is no bad blood between them. Harry didn't dump Olivia, or vice versa. This is the longest relationship Harry's ever had, so clearly they have a special bond."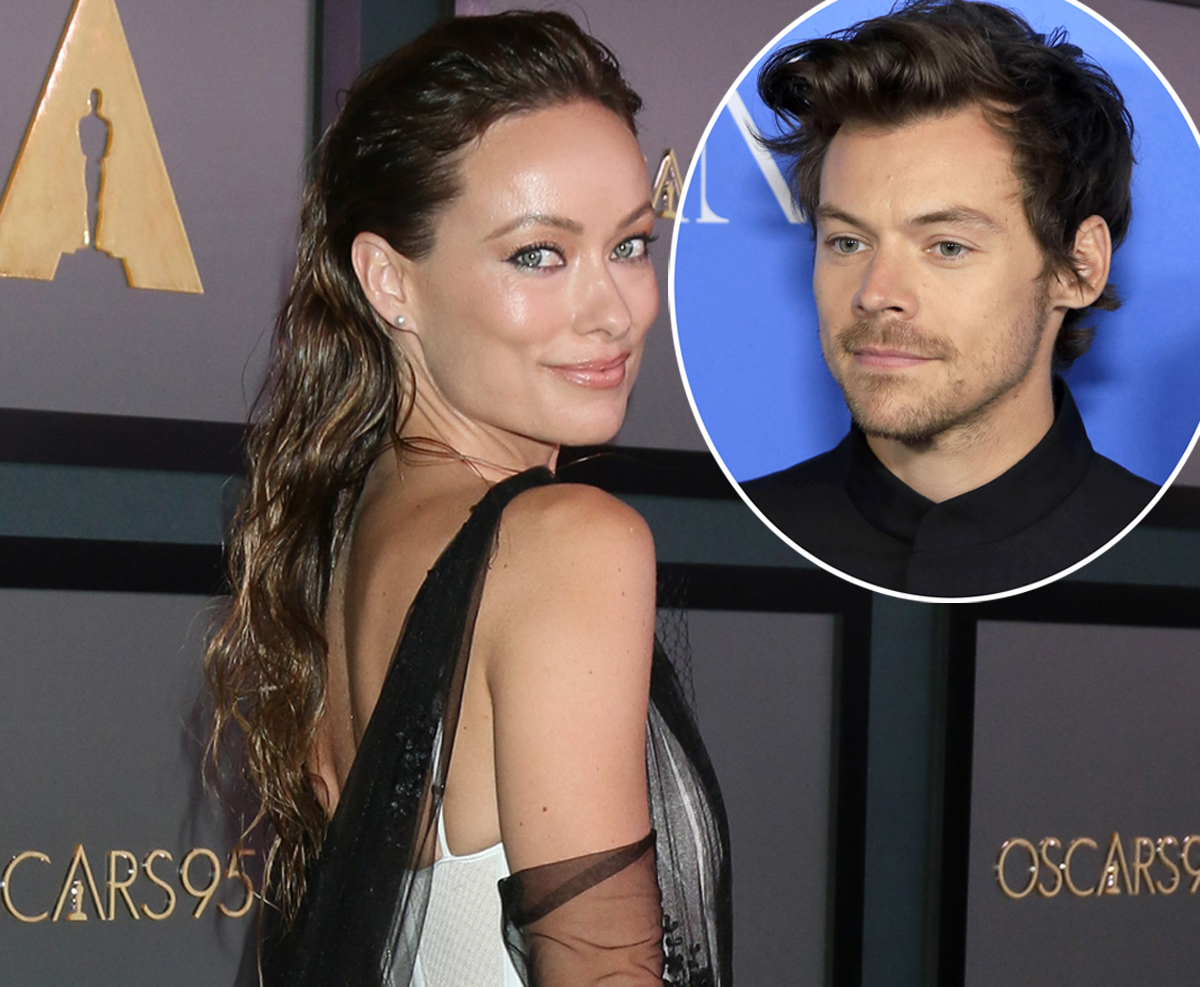 Meanwhile, a different source for People said she was "very much upset about the breakup," noting:
"The public pressure on them has been difficult. They've had ups and downs throughout the relationship."
Things came to an end around the time their psychological thriller was set to hit theaters. As Perezcious readers know, the DWD premiere was clouded with controversy amid reports of a major falling out between Olivia and leading lady Florence Pugh. Harry then found himself in a fake feud with Chris Pine after he (maybe?) spit on him. And then there was the bombshell claim that the As It Was crooner actually kissed the Little Women alum BEFORE he started dating Olivia. So, there was a lot of drama for them to deal with toward the end of their relationship, which is part of the reason it seems hard to believe they ended things amicably. But was it an "ugly" and "crippling" kind of love?! We hope not!
Related: Tom & Gisele's VERY Different Valentine's Day Posts From Last Year!
Elsewhere in Olivia's Valentine's post, the author went on to talk about some of the better sides of love, writing in the letter:
"The other is an outpouring of everything good in you—of kindness and consideration and respect—not only the social respect of manners but the greater respect which is recognition of another person as unique and valuable."
The message concluded:
"The first kind can make you sick and small and weak but the second can release in you strength, and courage and goodness and even wisdom you didn't know you had."
Here's the original post she reshared:
Yeesh. Her romance with the singer was really toxic if she felt like the first kind of love! On the other hand, this could also be a reference to her relationship with ex Jason Sudeikis. Their romance came to a devastating end in 2020, around the time Harry entered the picture, and they've been embroiled in a messy child custody battle ever since.
While the co-parents are seemingly on better terms now, they have a whole new legal battle to deal with. On Tuesday, Ericka Genaro, the couple's former nanny, sued them both for wrongful termination after she claims they fired her for asking to take a three-day "stress leave" while she was struggling with the high-profile nature of their breakup. She is suing for punitive damages for emotional distress and wrongful termination in addition to attorneys fees and the cost of the lawsuit. Olivia and Jason promptly released a joint statement denying the allegations. Still, the combination of this lawsuit as well as processing her first Valentine's Day without Harry in several years was seemingly weighing on Olivia's heart — and the cryptic letter proves it! Thoughts?!
Related Posts
CLICK HERE TO COMMENT
Feb 15, 2023 09:40am PDT