'Riverdale' Star Camila Mendes Shows Off Boyfriend Charles Melton's Tattoo Of Her Name!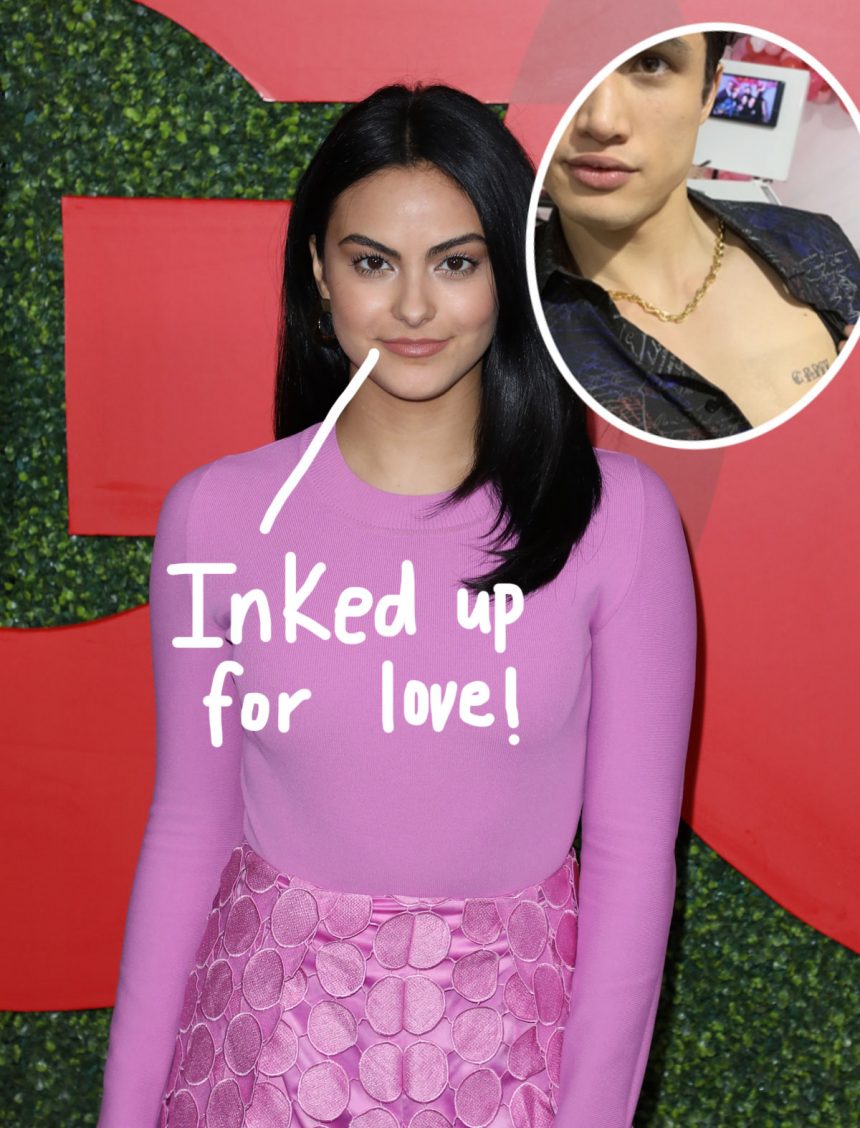 Before you freak out — no, Charles Melton did NOT get a real tattoo of girlfriend Camila Mendes' name on his chest…
But that didn't stop fans from thinking he did!
QUIZ: Which TV Couple Are You And Your Partner?
On Thursday, the brunette actress took to Instagram Story, showing off her beau's bare chest with a seemingly fresh "CAMI" tat. See insert in the main pic (above).
Riverdale stans were quickly to freak over the ink — but not before Camila, with Veronica Lodge quickness, took to Twitter to clear the air:
the tat is fake lol thought it was obvious from the sticky patch around it but guess not 🤷🏻‍♀️ https://t.co/s9EOEx6MXY

— Camila Mendes (@CamilaMendes) February 16, 2019
While we wouldn't put it past Charles' CW character Reggie to get a "VERONICA" tattoo, we know Cami and her man know better!
Permanent love is awesome, just not in permanent ink!
[Image via Sherri Determan/WENN/Instagram]
Feb 16, 2019 11:10am PDT