We're learning more about Nic Kerdiles' tragic death… and it isn't the best of news…
Of course, Savannah Chrisley's ex-fiancé passed away back in September after being involved in a car accident in Nashville, Tennessee. The motorcycle Kerdiles was driving at the time reportedly blew through a stop sign and struck a car. Kerdiles was killed in the collision.
Now, the Davidson County Medical Examiner's Office has released the autopsy and toxicology report on Kerdiles' death. According to Radar Online, which first revealed the report on Thursday afternoon, the 29-year-old former pro hockey player died of blunt force trauma in what has officially been ruled an accidental death. Written in the office's release, the blunt force injuries included "scratches of the skin, bruises, tears of the skin, multiple broken bones, bruising of the brain, and associated bleeding."
Related: Savannah Says Nic Has Sent Her 'Signs' After His Death
More notable, though, is what the medical examiner found in Kerdiles' system upon his passing: alcohol. Per the report, Kerdiles' toxicology tests revealed a blood-alcohol content of 0.124. The legal limit in the state of Tennessee is 0.08. He was at 1.5 times the limit.
Per that news outlet, the autopsy noted Kerdiles was wearing a black jacket, a white t-shirt, white shoes, white socks, and jeans at the time of his death. That would seem to match exactly the outfit Nic wore in a picture he posted on social media hours before the accident on that fateful September night.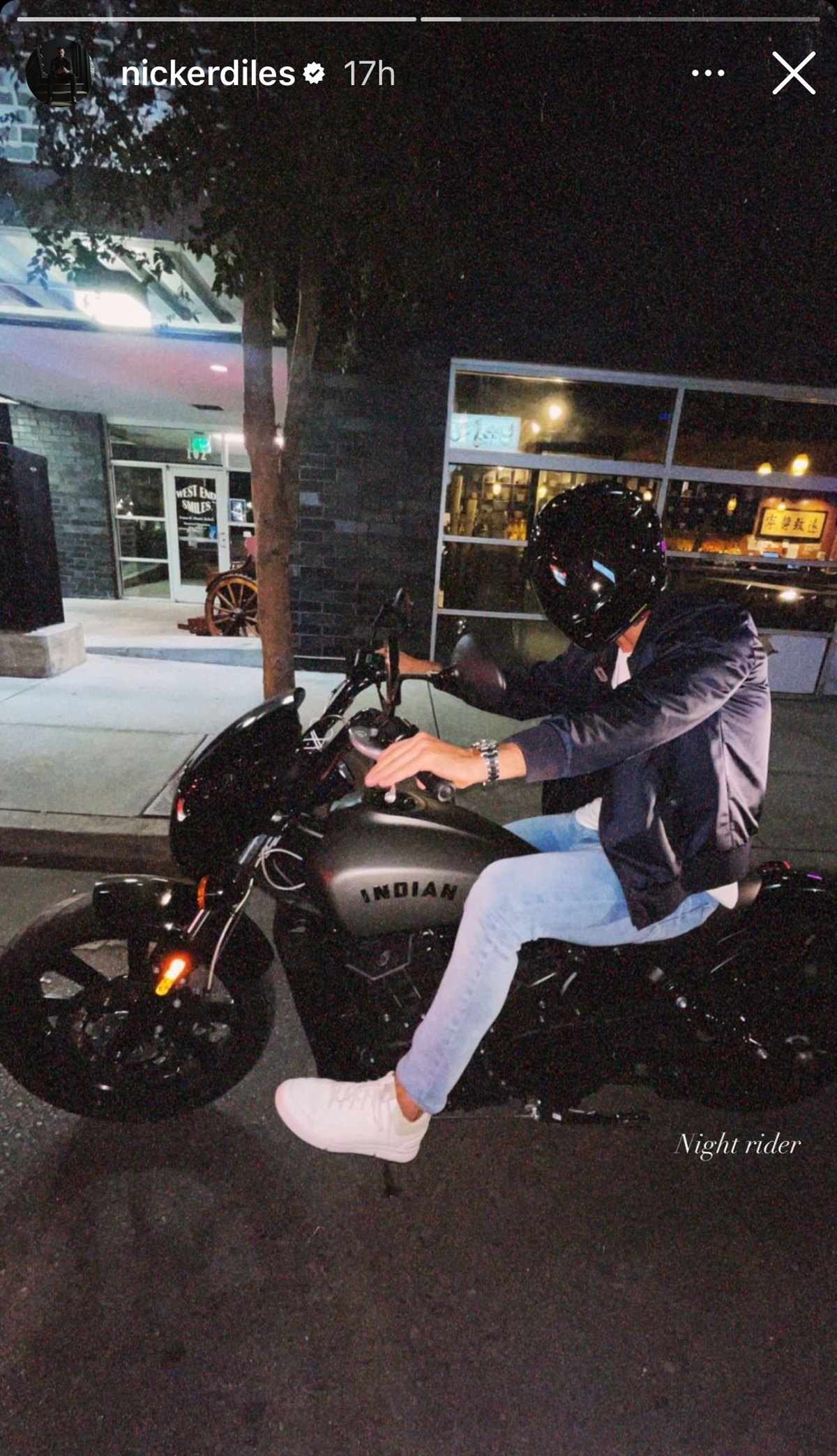 The Radar Online report also notes that Kerdiles was cremated, as per his apparent wishes in his will. That will was only written up and signed last December, the news org states — just nine months before the former Anaheim Ducks draft pick's passing.
We send our thoughts and prayers to Savannah, who has been open about how difficult this time has been. We also continue to send our condolences to Nic's family, friends, and loved ones.
R.I.P.
[Image via Judy Eddy/WENN/Nic Kerdiles/Instagram]
Related Posts
CLICK HERE TO COMMENT
Nov 17, 2023 13:00pm PDT