Wendy Williams Breaks Her Silence: She'll Be 'On Her Own' After Leaving Sober House This Week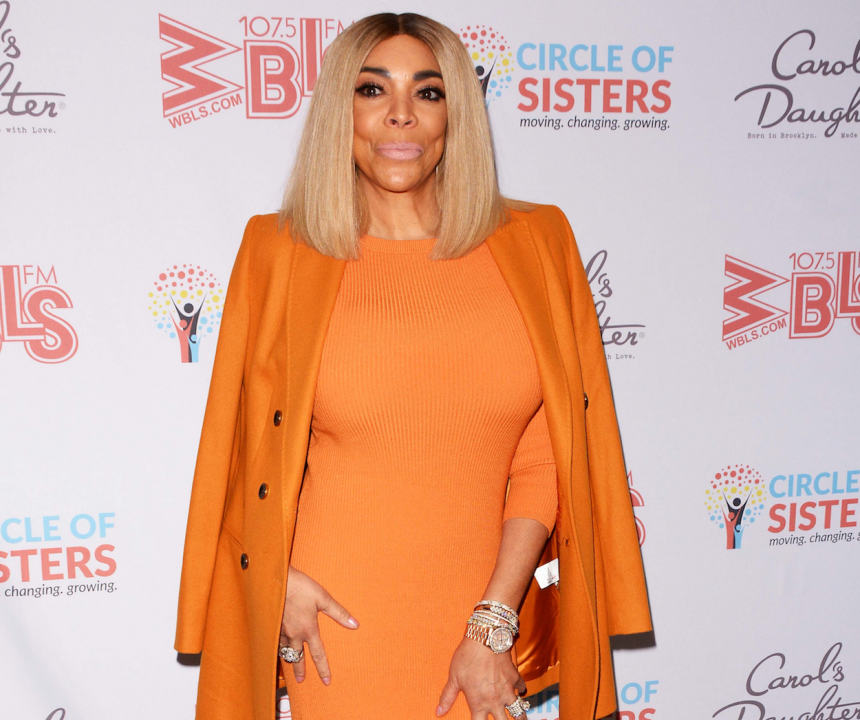 Wendy Williams is speaking out about the recent developments in her life.
After filing for divorce from longtime husband Kevin Hunter last week, the Wendy Williams Show host addressed everything on her show live on Monday morning, while making light about how her incredibly popular Hot Topics segment — "their business is our business" — has now been turned on the host herself.
Related: Wendy Subtly References Her Divorce On Show After Officially Filing…
Speaking directly to her audience, Williams noted the segment's irony, laughing and saying (below):
"It's crazy 'cause now my business is your business. It's kind of funny. Turnabout's a fair game, I get it."
It's good that she can laugh, though, because she also revealed that some serious changes are happening in her life right now.
A 'Really Good Weekend'
For one, Wendy revealed that her time in the sober house is coming to an end after a "really good weekend" with six of her friends from the facility.
She revealed (below):
"I'm moving out of the sober house in just a few days, you know. It'll be Wendy on her own. I have to tell you, you know, I've been dealing with issues with addiction, alcoholism, and I have a whole new life that I planned for myself and my son. Believe me you, when you lay in a room with no TV and four gray walls all day … this is my life in the sober house, it's one of the best things, honestly, that could have ever happened to me."
Wow!!!
Wendy — who has long been very open with her fans about her ongoing struggles with drugs and alcohol — seems to have been turning some kind of corner the last few weeks!
There's still a long way to go, of course, but things may be looking up for the longtime daytime TV host.
Related: Are Wendy & Kevin Up For A Big Payday?
She addressed more about her addiction and recovery, too, telling the audience (below):
"You wear a different mask when you're out here. Everybody has things in their life that they're … not ready to share with the world. Addressing my sobriety, my addiction, head-on has really helped me sort out every single compartment of my life. I have a commitment to me and my son to come out of here better, stronger and faster than ever. And by the way, I will still commit. … I commit that the motto of this show will always be, 'Their business is our business.'"
Powerful… and very vulnerable.
Here's hoping things continue to move towards the better for Wendy — and her family — on the long road back from her ongoing battle with addiction amid the divorce and everything else going on in her life.
Sending positive thoughts and prayers!
[Image via WENN]
Apr 15, 2019 10:22am PDT