Kylie Jenner Avoids Awkward Run-In With Jordyn Woods At Coachella — But What About Kendall Jenner & Hailey Bieber??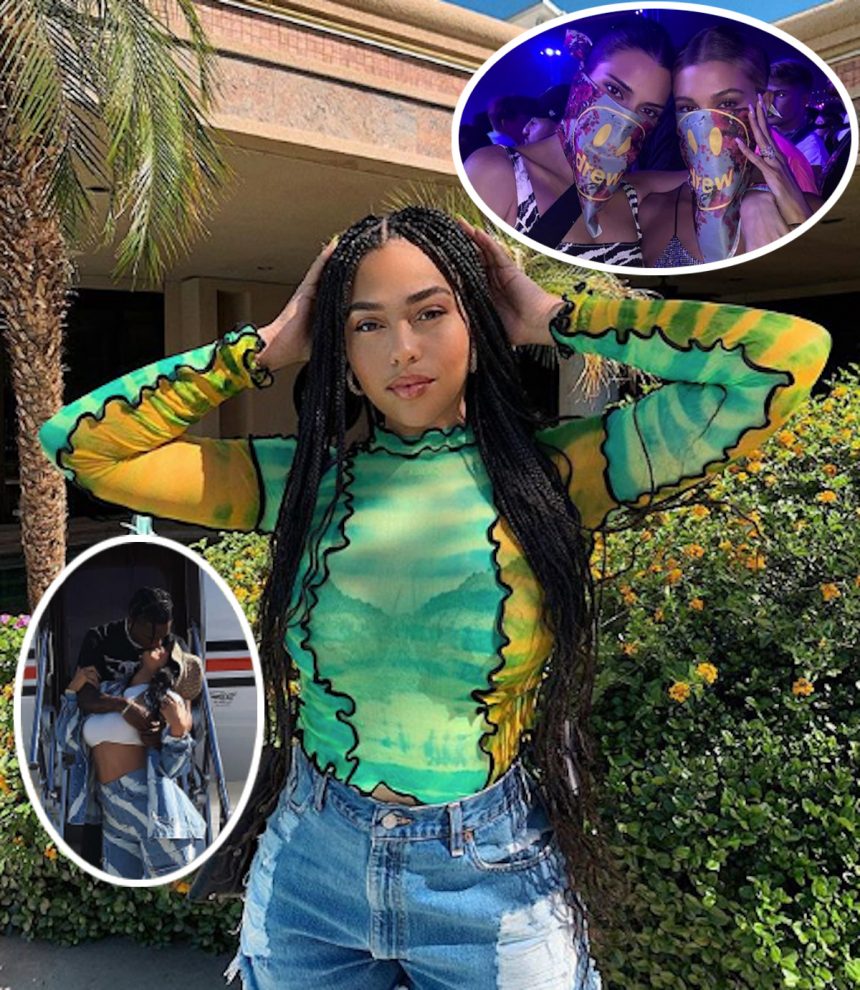 Celebrities flocked to the California desert for Coachella over the weekend, but it wasn't without some apparent tension between a few former friends.
Without the muscle of the Kardashian-Jenner fam, the estranged Jordyn Woods has been attempting to make a comeback of her career, and made an appearance dancing on stage while flanked by security during Jaden Smith's set on Friday.
Related: Travis Scott & Kylie Jenner Kiss, Plus Weezer & Billie Eilish's Dominance!
If the scandal with Tristan Thompson hadn't unfolded, Kylie Jenner would have no doubt been cheering her live-in best friend on, but the momma of one wasn't spotted at the performance at all.
No surprise there, considering it was her ex-BF and ex-BFF!
Ky appeared to fly under the radar with Travis Scott compared to previous years, likely a combo of the drama and having momma responsibilities. Stormi's parents packed on the PDA while boarding a private jet to Indio, CA, with the makeup mogul serving up early 2000s vibes in her denim ensemble: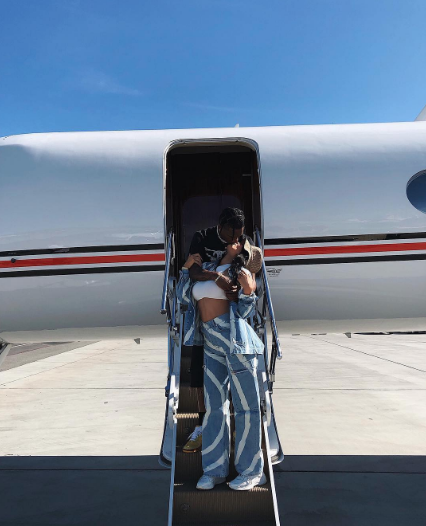 While it's unclear if the former bestiez actually saw each other or exchanged words, the former Good American model did have an awkward run-in with a member of the KarJenner clique — Hailey Bieber.
Mrs. Bieber was spotted backstage in close quarters with Jordy (see the pic HERE) following Jaden's performance, though Kendall Jenner, who she was hanging out with over the weekend, was nowhere to be seen during the encounter.
However, a source shared with Page Six that during a private bash on Saturday, Miz Jenner and her crew completely turned their backs on the 21-year-old:
"They were seated under the same cabana. Kendall's group turned their back toward Jordyn. Jordyn eventually got up and left."
Nice work keeping out of it, Kenny!!
The pals weren't going to let this potentially uncomfortable run-in ruin their fun, and posed for a pic on Justin Bieber's Instagram rocking bandanas from his Drew House collection to make a fashion statement and avoid dust inhalation: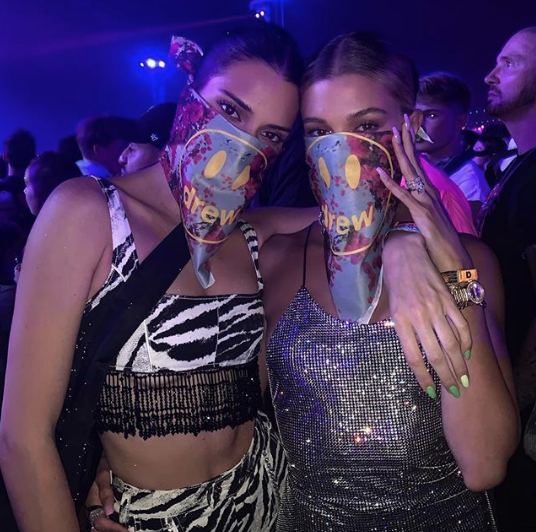 Even though we're not privy to the full deets of what went down, this is a pretty big deal considering it's the first documented spotting of Jordyn and any members of the mega-family's inner circle after her falling out.
But there's always next weekend for more to unfold, where even more stars of KUWTK will likely head into the desert for Kanye West's Easter morning performance.
What do you think really went down between this crew, Perezcious readers? Sound off with your thoughts (below) in the comments!!
[Image via Jordyn Woods/Justin Bieber/Kylie Jenner/Instagram.]
Apr 15, 2019 11:01am PDT