Bethenny Frankel's Plane Forced To Turn Around Over Her Severe Fish Allergy!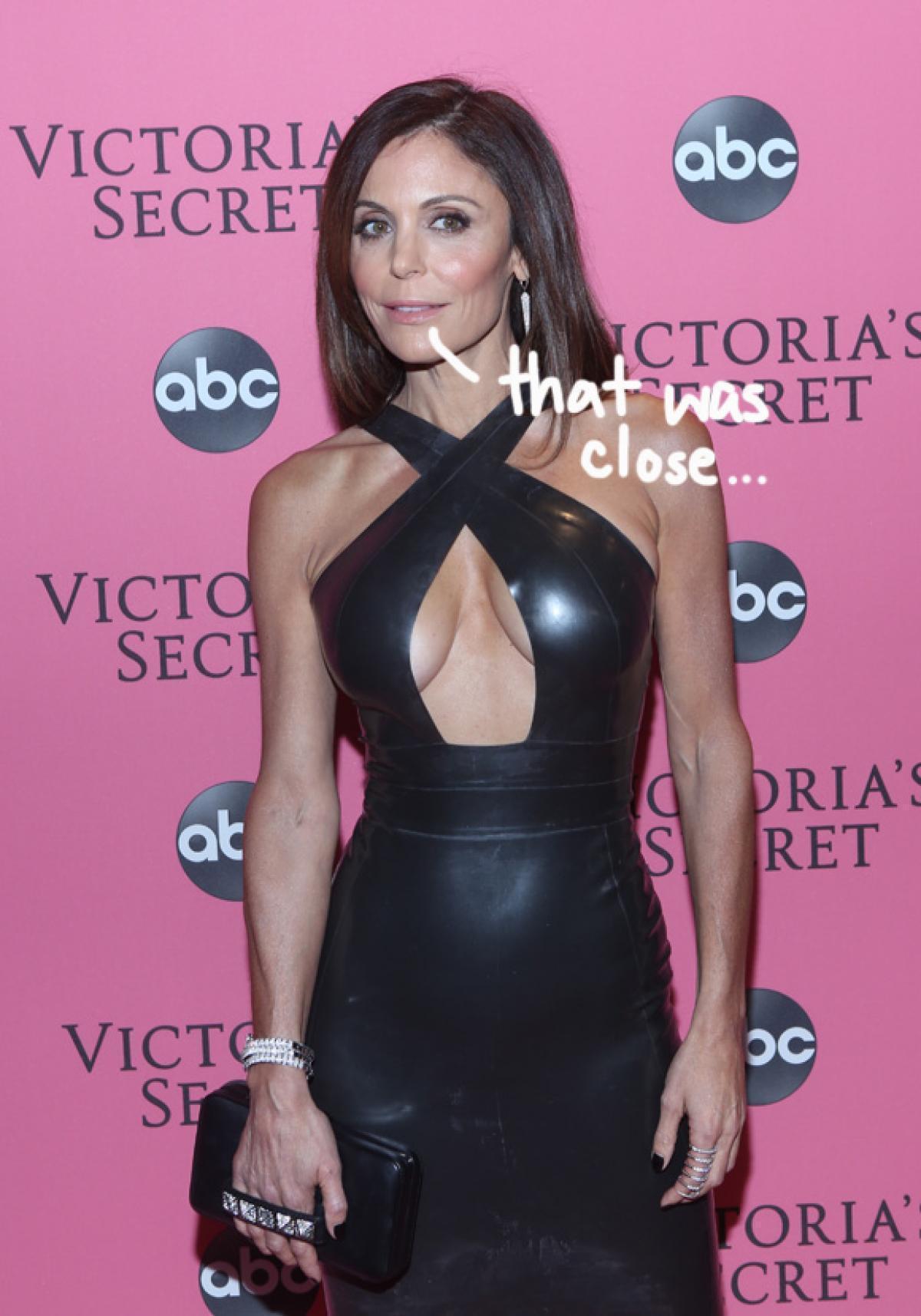 Just a few weeks after suffering a nearly-fatal allergic reaction to fish, Bethenny Frankel narrowly avoided another trip to the hospital.
The Bravo star revealed on Twitter that her plane had to be turned around mid-flight on Thursday once it was brought to the pilot and crew's attention that the 48-year-old was deathly allergic to the fish being served in-flight.
Related: Bethenny Frankel & Her Rumored BF Become IG Official!
Frankel says she called ahead multiple times to prevent this kind of ordeal from happening, and inconveniencing other travelers on her flight:
Called airline mult x to say I have fish allergy. Got on & they're serving bass. They couldn't not serve it they said. Then they were turning around which I protested bc it would delay people. Cabin asked to not serve it & pilot made announcement to plane. That was fun. #epilife

— Bethenny Frankel (@Bethenny) January 3, 2019
Somehow, her concerns must've slipped through the cracks, since the meal was still served anyway.
Immediately after sharing her scary encounter, fans began to question if the RHONY star could just fly private, and save herself the potential danger. She candidly replied:
I am fortunate enough to do that sometimes, but it is a massive waste and not environmentally friendly if doing solo. But I hears ya. https://t.co/myCb4ppvKx

— Bethenny Frankel (@Bethenny) January 3, 2019
I ain't got it like that. And I want to work less not more. https://t.co/fAgHtN70gC

— Bethenny Frankel (@Bethenny) January 3, 2019
Bethenny followed up with even more tweets about her rare fish allergy, sharing information and resources with her followers who may not understand just how severe it can be.
The reality TV star declined to reveal which airline she traveled with, but we sure are curious…
Either way — better safe than sorry, and we're glad that she's okay this time around!
[Image via Derrick Salters/WENN.]
Related Posts
CLICK CLICK CLICK Next Article
Jan 4, 2019 9:14am PDT