Britney Spears Is Ready 'To Take Control Of Her Life Again' More Than 10 Years After Breakdown!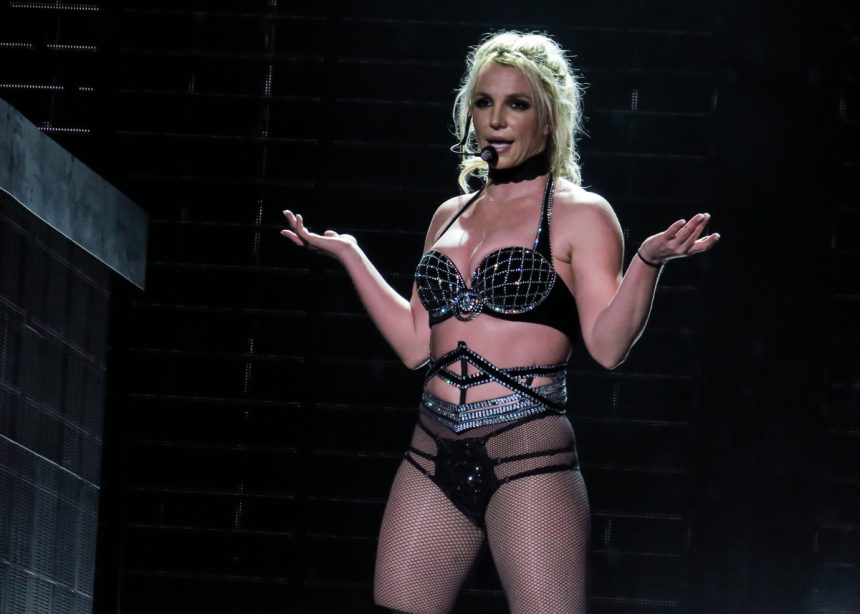 Leave Britney Spears alone… because she is doing well more than 10 years after her highly-publicized breakdown.
Back in January 2008, after the singer refused to relinquish custody of her sons — Preston, now 13, and Jayden, now 12 — to ex Kevin Federline's representatives, police arrived at her house and said she appeared to be under the influence of an unidentified substance. After she was hospitalized, she was committed to the psychiatric ward of Ronald Reagan UCLA Medical Center, and put on a 5150 involuntary psychiatric hold.
Related: Britney Returns To Movies — Get The Deets On Her Upcoming Horror Cameo!
Federline was given sole physical and legal custody of their children, and her father, Jamie Spears, and attorney, Andrew Wallet, became in charge of her legal conservatorship.
According to an Us Weekly source on Thursday, the now-37-year-old "is in a much, much, much better place" since the incident.
Not only did her four-year Las Vegas residency (which wrapped in late 2017) gross nearly $138 million, she is currently dating fitness trainer and model Sam Asghari.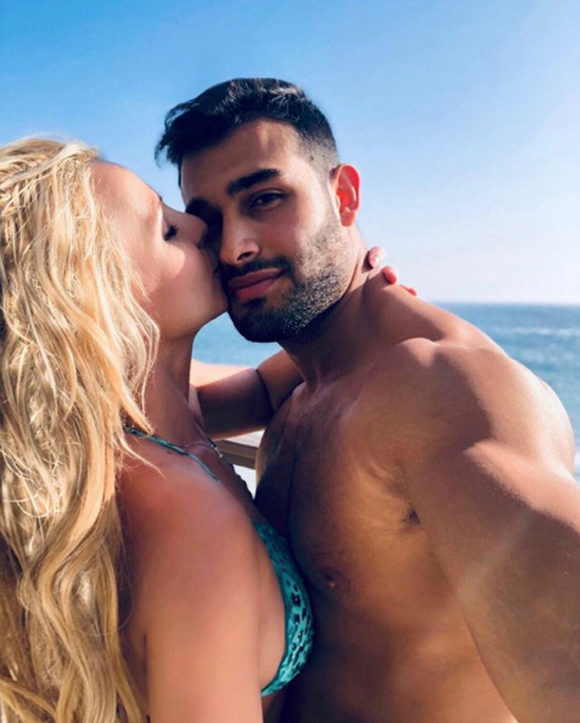 However, as we reported in January 2019, the musician took an indefinite hiatus from her second Las Vegas residency as dad Jamie's "colon spontaneously ruptured" two months prior.
At the time, "Godney" wrote on Instagram:
"I don't even know where to start with this, because this is so tough for me to say. I will not be performing my new show Domination. I've been looking forward to this show and seeing all of you this year, so doing this breaks my heart. However, it's important to always put your family first… and that's the decision I had to make. A couple of months ago, my father was hospitalized and almost died. We're all so grateful that he came out of it alive, but he still has a long road ahead of him. I had to make the difficult decision to put my full focus and energy on my family at this time. I hope you all can understand. More information on ticket refunds is available on britneyspears.com. I appreciate your prayers and support for my family during this time. Thank you, and love you all… always."
In March of this year, it was revealed that her dad became the sole conservator of her affairs, as Wallet filed documents to resign.
However, Britney appreciates how her 66-year-old father has "given her tremendous space… He doesn't live with her or micromanage her daily routine."
Though Federline has primary custody of their sons, Brit is able to shuttle them to school, music lessons, and sporting events.
"She tries to help them with their homework."
Overall, the pop star's main concern is her father, who is reportedly scheduled to undergo another surgery in mid-March.
Though "the stress has been hard on her," and "it's been a very difficult time," Spears is "feeling confident enough to take control of her life again."
It's Britney, bitch!
[Image via WENN.]
Mar 15, 2019 6:00am PDT