Britney Spears' Dad Jamie Becomes Her Sole Conservator Amid Ongoing Health Struggles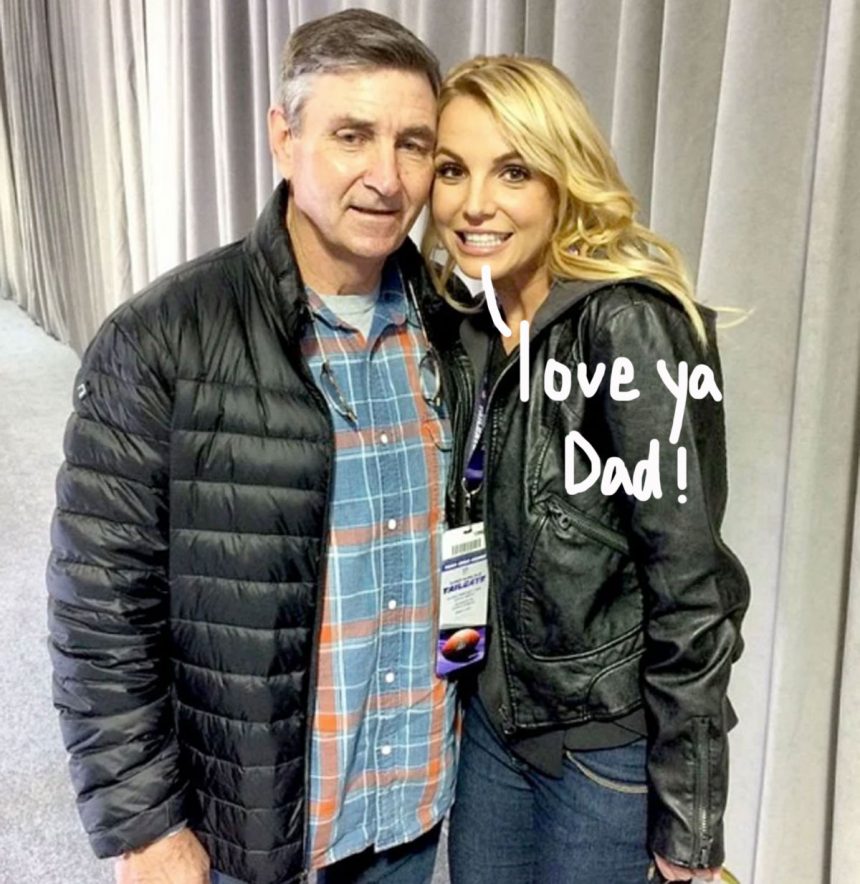 Britney Spears is anxious to get back to work… with her father by her side!
As you know, the songstress announced an indefinite hiatus from her Las Vegas residency to take care of her sick father Jamie Spears. The patriarch has been recovering from emergency surgery after it was revealed in January that his colon spontaneously ruptured..
Though their family is now "stronger than ever" following the scary incident, the latest reports say that one of the artist's longtime lawyers is stepping down, leaving her dad as sole conservator of her affairs.
Related: Britney Returns To Movies — Get The Deets On Her Upcoming Horror Cameo!
Per reports, co-conservator Andrew Wallet filed documents on Monday to begin the process of resignation. For those who may not know, Wallet began looking after Brit's finances back in 2008 after her unpredictable behavior started making headlines.
It must have been quite a journey over the last few years, as the docs say that the financial advisor wants out as soon as possible. Read an except from the docs (below):
"The conservatorship is engaged in numerous ongoing business activities requiring immediate attention and it therefore is in the best interest of the conservatee that the acceptance of Wallet's resignation and the issuance of amended letters of conservatorship of the estate occur immediately and without delay."
Wallet's official statement continues:
"Substantial detriment, irreparable harm and immediate danger will result to the conservatee and her estate if the relief requested herein in not granted on an ex parte basis."
We can't help but be more worried about Britney's father here, whose health is still a in delicate place.
Sources tell The Blast that doctors are still unsure what caused Jamie's first colon rupture to begin with. Luckily, Poppa Spears is reportedly feeling well enough to undergo a second surgery next week and hopefully take care of the ailment for good.
But with the added stress of caring for his daughter's reported $41 million worth of intangible personal property, $2.27 million in tangible property, $8.35 million in real property and $3 million in annual gross income, coupled with his recovery, hopefully he has his work cut out for him.
And it shouldn't be his responsibility for too long as a source tells Us Weekly that "a replacement for [Wallet] is being sought." The Toxic singer is also eager to get back on stage and get the money rolling back in.
We wish Mr. Spears a speedy recovery as personal health is most important!
[Image via Britney Spears/Instagram]
Mar 5, 2019 11:58am PDT