Buffalo Bills star Damar Hamlin is speaking out!
As we've reported, the 24-year-old defensive back collapsed on the ground and "suffered a cardiac arrest" after tackling Cincinnati Bengals wide receiver Tee Higgins. Trainers and medical personnel rushed to the field and immediately gave Damar CPR. Several minutes later, an ambulance drove onto the field, and first responders rushed to stabilize him before transporting him to the University of Cincinnati Medical Center.
He was in critical condition and had a breathing tube in at the time. However, his team shared a positive update on Friday that the "breathing tube was removed," adding:
"He continues to progress remarkably in his recovery. His neurologic function remains intact and he has been able to talk to his family and care team."
Related: Al Roker Reveals Details Of 'Medical Mystery'!
And now, the football player is back on Instagram for the first time since the incident! Damar hopped on the platform Saturday to thank everyone for the "overwhelming" support he's received over the past couple of days. He wrote alongside several images of himself – including one that includes the "you won" quote doctors said when he finally woke up:
"When you put real love out into the world it comes back to you 3x's as much.. The Love has been overwhelming, but I'm thankful for every single person that prayed for me and reached out. We brung the world back together behind this. If you know me you know this only gone make me stronger. On a long road keep praying for me!"
Damar later posted on IG Stories a screenshot of a FaceTime call, where he could be seen flashing a wide smile. See (below):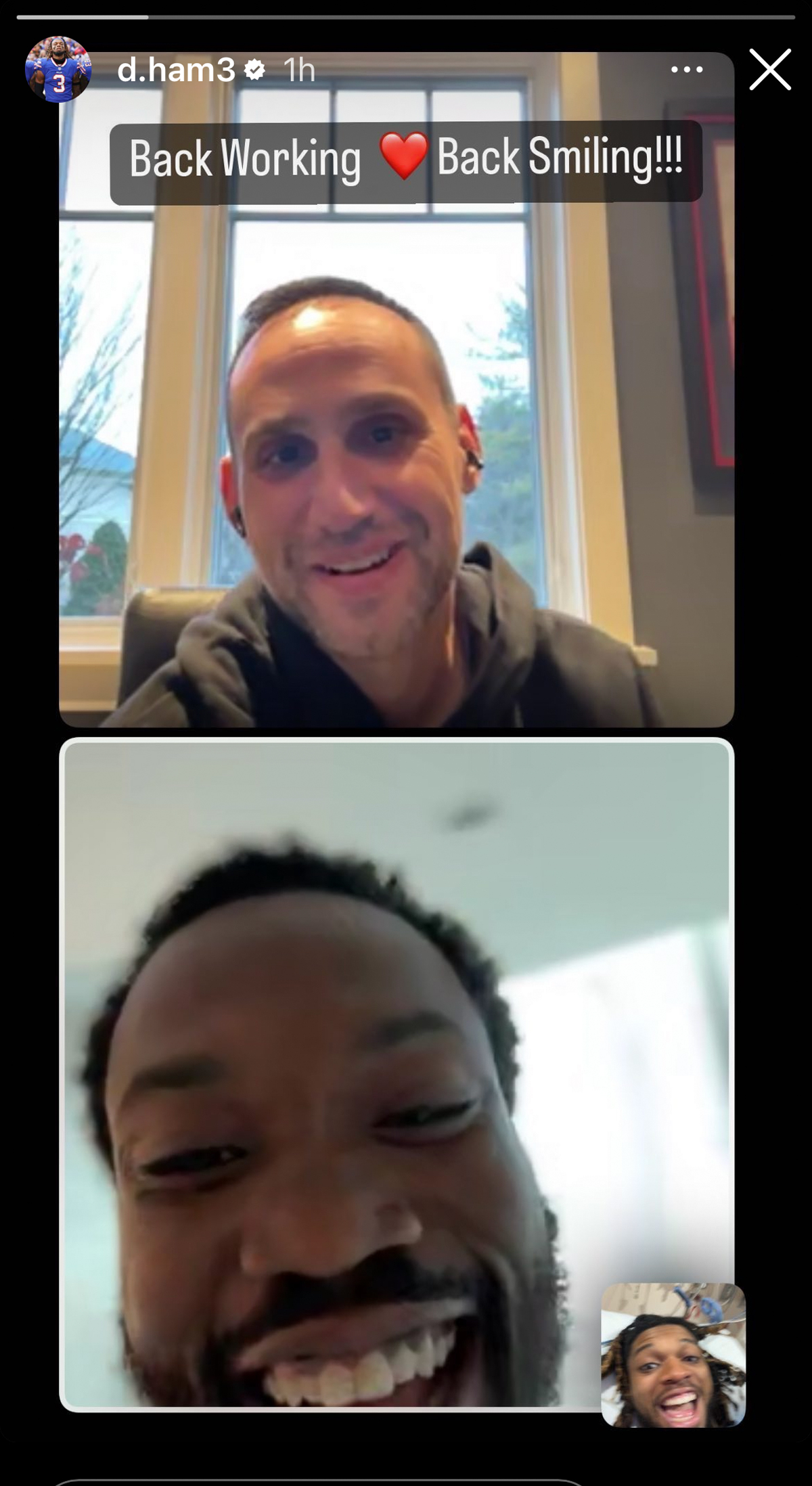 Amazing news! We're wishing Damar all the best on his long road to recovery!
[Image via Damar Hamlin/Instagram]
Related Posts
CLICK HERE TO COMMENT
Jan 07, 2023 15:50pm PDT