Chris Brown isn't too happy about the negative response towards his upcoming collaboration with Chloë Bailey.
ICYMI, the 24-year-old singer announced that her next single, How Does it Feel, would feature Chris – and as you can expect, fans were furious about it! Many slammed Chloë's decision to work with a "known abuser" like the 33-year-old disgraced musician, who previously pleaded guilty to one count of felony assault for beating Rihanna in 2009. His ex-girlfriend Karrueche Tran also was granted a five-year restraining order against him after Chris allegedly physically abused her during their relationship.
Well, the No Guidance singer saw all the backlash and decided to go off on everyone for constantly bringing up his history of domestic violence in a since-deleted post on Instagram Stories Friday. Chris began his lengthy rant by saying:
"If yall still hate me for a mistake I made as a 17year old please kiss my whole entire a**!'"
Related: Chris Brown Apologizes To Robert Glasper After Grammys Tangent
FYI, he was 19 years old – not 17 – when he abused Rihanna. Chris continued:
"I'm f**king 33! Im so tired of yall running wit this narrative .. You weird a** n****s are the same ones that tune in every week to see Blueface and Chrisean beat the f**k out each other in front the world. But thats OK? It's entertainment? All yall can suck my d*** disrespectfully."
The songwriter then questioned where "cancel culture" was when it came to "white artists" who "date underage women, beat the f**k out their wives, giving b****** AIDS." He added:
"Oh. That's right.. they are your buddies. No more fake love from me.. Stay out my way or get ran over simple as that! None of you and I mean none of you n****s can f**k witt me."
And the rant didn't stop there! Chris went on to list several stars who have been accused of abuse in the past, including Sean Penn, Mel Gibson, Nicolas Cage, Ozzy Osbourne, Tommy Lee, Emma Roberts, Slash, Charlie Sheen, Christian Slater, and Josh Brolin. The Run It! singer also took a moment to lash out on Cheetah Girls' Kiely Williams who blasted the new collab with Chloë on Twitter. She tweeted at the time:
"Let him come out with his own record — so genius, so captivating that it makes us all forget HE BEATS WOMEN. He can't so he wont. So what does he do? He slowly creeps back into the mainstream by getting small nods for features on Black Women's merit. Black women who are more talented, more worthy, but give him the okay. I am swatting the f**king air rn. Garbage."
Chris re-posted her tweet and shared some lyrics from the song No More (Baby I'Ma Do Right) with her former group 3LW:
"I'm getting kinda tired of Ya broken PROMITHIS PROMITHIS."
Basically, he was making fun of her lisp there. So messed up. He then followed up the line with a scathing message that read:
"Obviously you are at a point in your life where either you are very broke or broken … THE FACT that you think you have to speak negatively about me makes u look so lame… YOUR LIFE AND CAREER MUST SUCK RIGHT NOS. Minding your business WOULDVE been best.. but I guess you don't have a business or a real job that makes u financially stable. I feel more embarrassed for you and your actual maturity.."
Chlöe has yet to respond to the drama, but it appears she's not too worried about it since she was still promoting the collaboration on Insta Stories Saturday. See (below):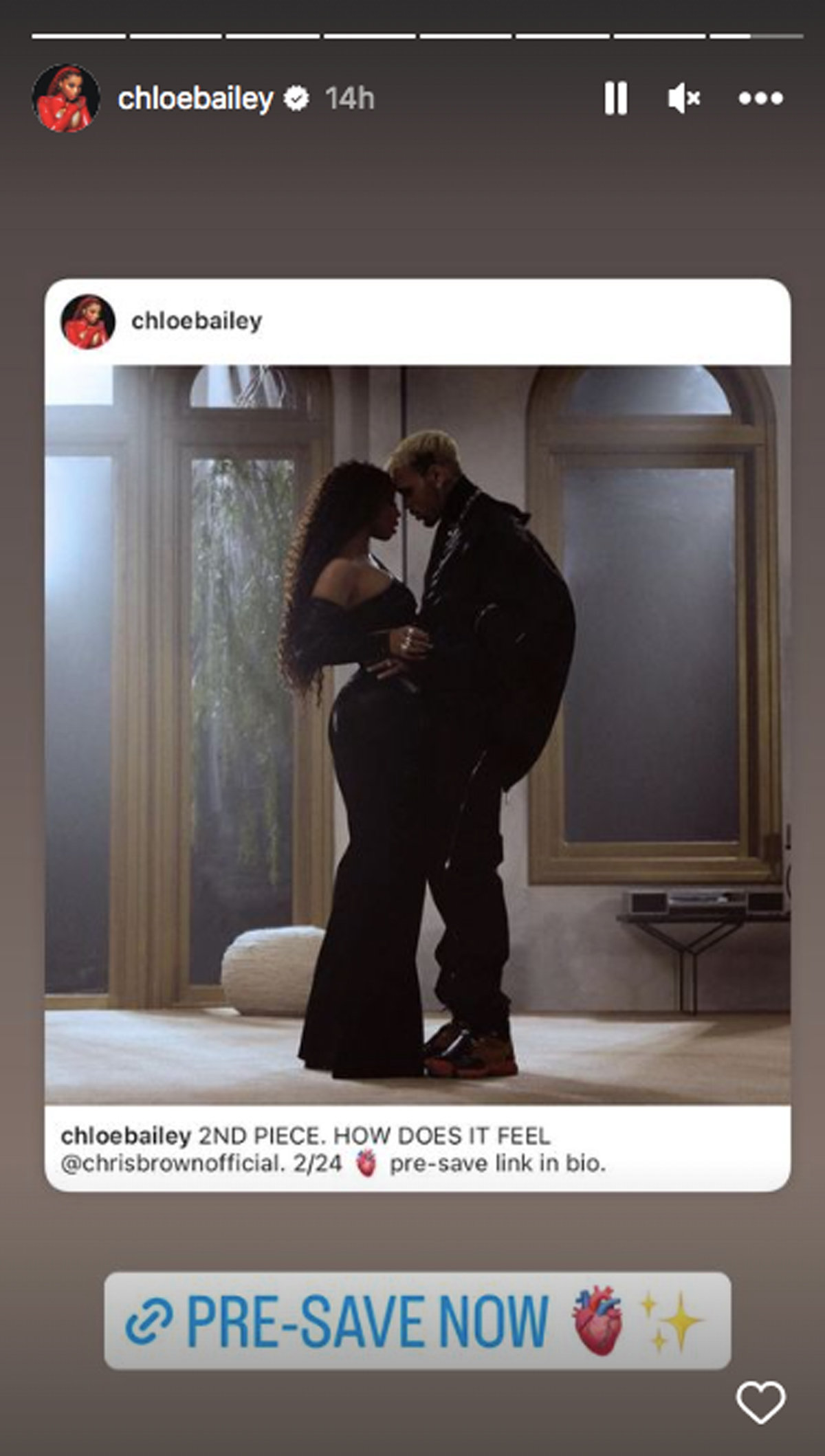 Reactions to the controversy, Perezcious readers? Let us know in the comments below.
[Image via MEGA/WENN]
Related Posts
CLICK HERE TO COMMENT
Feb 19, 2023 09:20am PDT