Diana Ross' Message To Michael Jackson Critics: 'STOP IN THE NAME OF LOVE'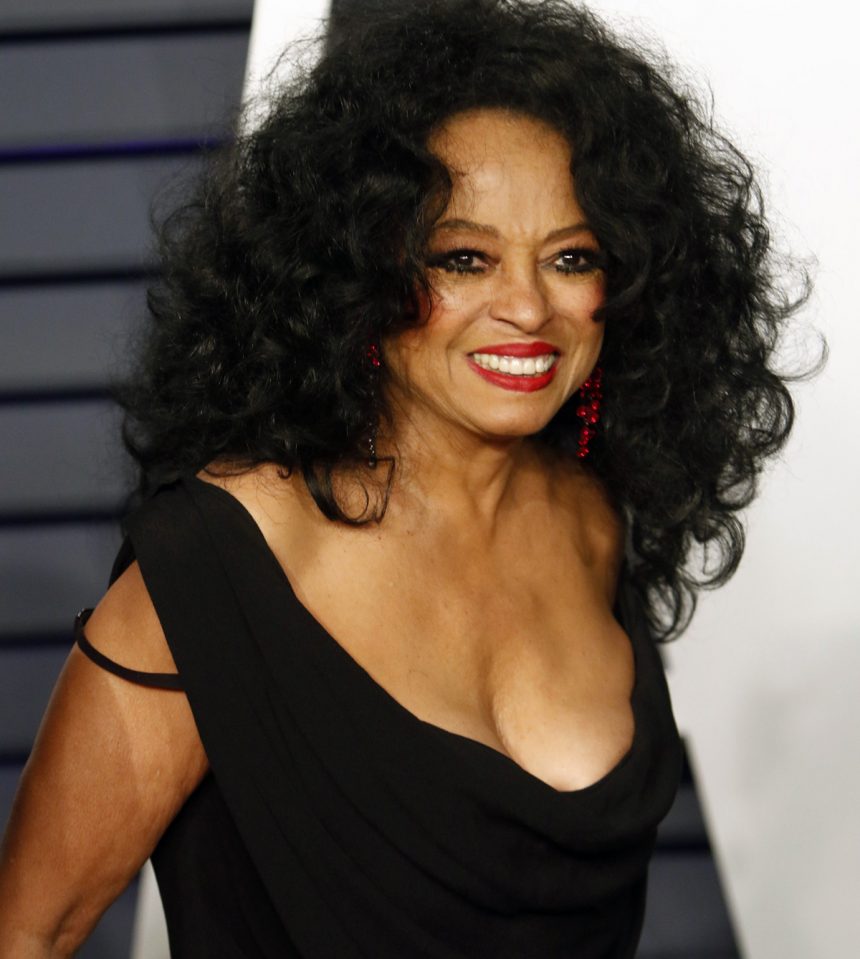 In what may be at least in part a response to Barbra Streisand's controversial recent comments about Michael Jackson and the king of pop's accusers — but maybe more pointedly aimed at the accusers and documentary makers themselves — Diana Ross is speaking out. And oh boy… does she have something to say!
The music legend took to Twitter on Saturday to clear the air about her feelings regarding Michael Jackson, and the ongoing social and cultural fall-out that continues to come after Leaving Neverland continues to rock the entertainment world.
Related: Paris Jackson Is Reportedly 'In A Much Better Head Space' Now
Invoking one of the most legendary songs from Ross' long and illustrious career, the timeless singer tweeted that this message had been "on my heart" that morning, before sharing it for the world to see (below):
This is what's on my heart this morning. I believe and trust that Michael Jackson was and is A magnificent incredible force to me and to many others.
STOP IN THE NAME OF LOVE

— Ms. Ross (@DianaRoss) March 23, 2019
Wow!
Clearly, it's Ross carrying water for Jackson and seeming to dismiss — or ignore — some of the longstanding allegations against the King of Pop.
Fans & Followers Divided!
Not surprisingly, commenters responding to Ross were equally divided on how she chose to handle the subject, too; a large portion were in her corner, with some tweeting things like "WE LOVE YOU. THANK YOU," at her in response, as well as "Thank you, we needed this. Michael is being slaughtered and we are hurting. We must stop this. For his children. For his family. For his friends. We stand with you."
Related: Aaron Carter Speaks Out About Michael Jackson Abuse Claims
And yet still others were more condemning of Ross with their responses, pointing out that this maybe wasn't the best position for her to take, and that it was possible she could like Michael personally, but he could still be a very bad man, if the allegations are true. One wrote, "No Diana, just no. Just because you knew and liked someone doesn't mean they're innocent. You saw him with those boys and never thought it was strange for an adult to not have friends his age? One of the boys was 7 when the grooming and abuse started! What's wrong with you?"
As fans continue to be divide and takes sides, clearly, this controversy isn't going to die down any time soon. What do U think about this, Perezcious readers — and specifically, about Ross choosing to interject herself in the conversation? Is it more trouble than it's worth for the legendary singer, or should she have done this, and gone out of her way to defend MJ??
Sound off with your opinions in the comments (below)…
[Image via WENN]
Mar 24, 2019 2:47pm PDT