Jamie Foxx & Katie Holmes Spotted Together In NYC — Guess They're Back On!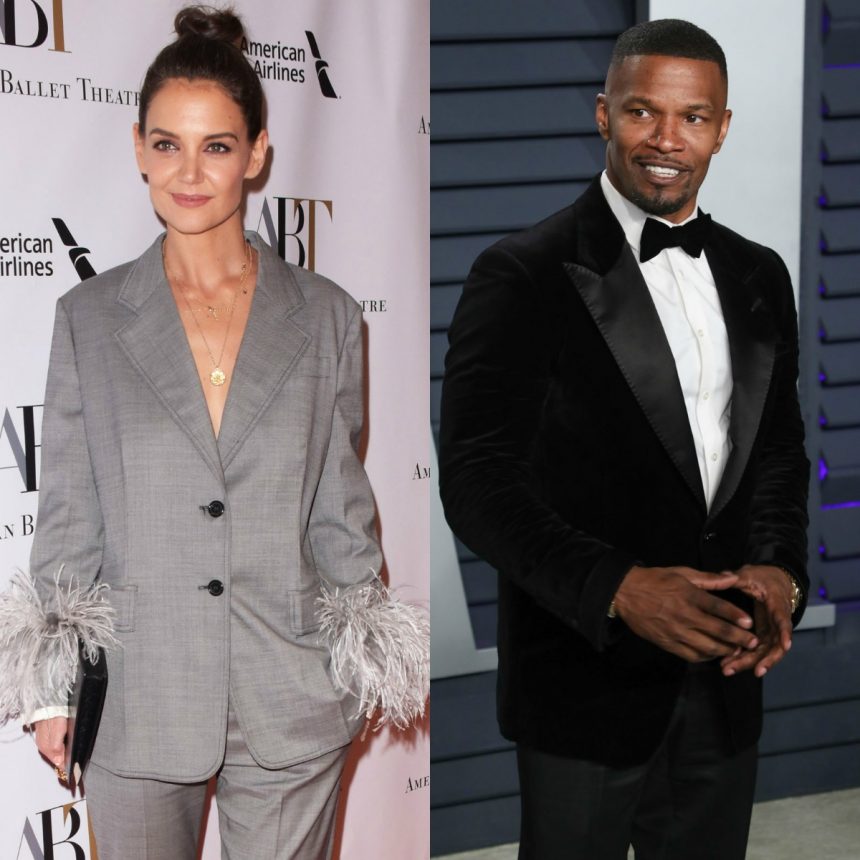 It sounds like Jamie Foxx and Katie Holmes are back to "not dating" each other!
It's been a minute since we've checked in with the notoriously private pair, who was believed to have "called it quits" after the Django Unchained actor was spotted at a party with Gossip Girl alum Jessica Szohr late last month.
But we guess we can put any unofficial breakup rumors on hold for now, since the couple was spotted together in New York City earlier this week.
Related: Channing Tatum Wishes 'Baby' Jessie J A Happy Birthday: 'You Are So Very Special'
The paps were able to catch Jamie and Katie enjoying a nice walk together in Central Park. It's usually pretty chilly around this time of year in the Big Apple, so naturally the duo bundled up in style for their one-on-one time together.
The Academy Award winner rocked an all-black look, with weather-appropriate accessories including a ski cap, scarf and sunglasses. Holmes sported denim jeans, and a matching denim duster. She paired her look with oversized black sunglasses, and a winter hat that tied under her chin.
(You can see those pics HERE!)
According to sources at People, the pair also ventured to the Upper East Side and visited the Metropolitan Museum of Art together this week, too. 
As we mentioned earlier, we thought there might have been a thing between Foxx and Zohr, who actually worked together on the 51-year-old's unreleased film All Star Weekend back in 2017.
But that idea was pretty much squashed after Jamie declared that he was 100 percent single to a crowded room at Byron Allen's Oscars after party back in February. At the time, eyewitnesses told Hollywood Life:
"Right before he sang, he told the crowd he's single. He had a lot of women on stage and danced with them! He told the crowd, 'I'm single.'"
You sure don't look single these days though, Jamie! LOLz…
We're not at all surprised by the contradictions here, because these two have basically done their own thing since day one.
A source told People back in January that Katie and Jamie see each other as frequently as they can":
"They have known each other for years, and both turned out to be great parents, so they also have that in common. They are dedicated to their careers. Plus they give each other space."
We'll just settle for these rare sightings until they ever decide to let us in!
[Image via Patricia Schlein/Sheri Determan/WENN]
Mar 28, 2019 3:18pm PDT