Joe Alwyn's Family 'Adores' Taylor Swift — And They Have 'Everyone's Blessing' To Get Engaged!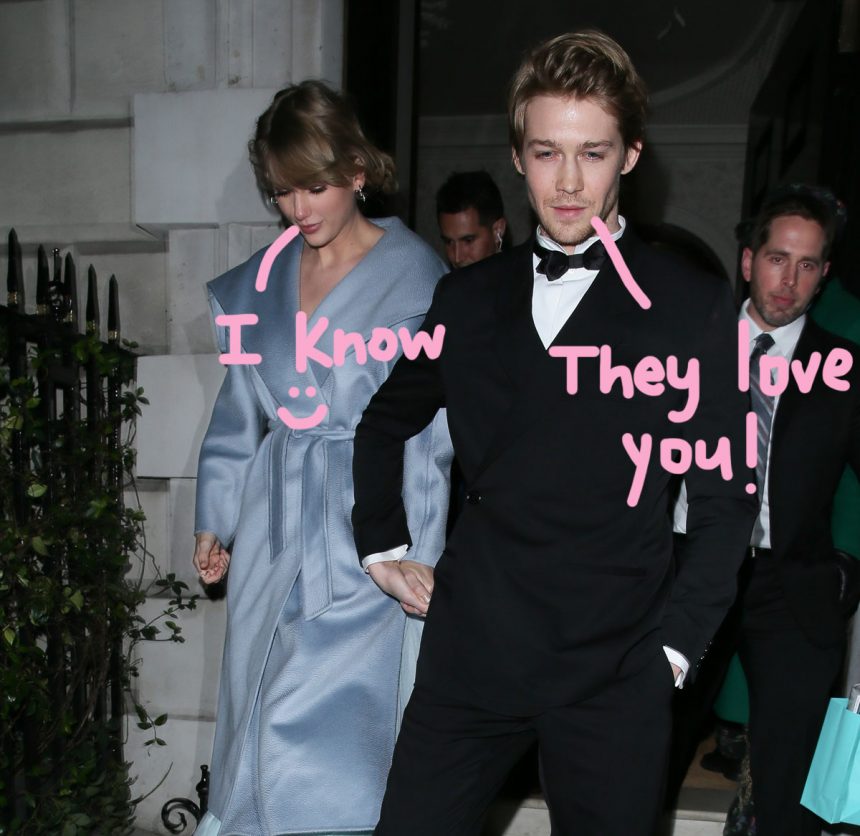 He's the king of her heart, and she's the queen of his!!
It was recently reported that Joe Alwyn is very close to proposing to Taylor Swift — and not a moment too soon for his parents, who are totally in love with her!!
Related: Taylor Swift's Accused Stalker Arrested AGAIN!
A new source dished to US Weekly that the singer's parents "love Joe" and the actor's brood "adores" Taylor as well! On top of that, it's been made very clear the British cutie has "everyone's blessing" for a proposal!
Our hearts just skipped a beat!!
Another source last week divulged:
"Taylor's friends are all talking about a proposal and how she really wants to marry Joe. He's her dream guy. Taylor really believes Joe is the one for her. She wants to get engaged to him. She just doesn't feel as though she has to impress anyone at this point."
In case you need a refresher on their courtship, Joe and Tay have been linked since 2017, after the Reputation singer's whirlwind romance with Tom Hiddleston. They have kept their relationship extremely private, but Joe has spoken out a few times about T. Swift.
Related: Taylor Swift Helps Gay Couple Get Engaged!
He defended their right to privacy via Mr. Porter in January 2019:
"I don't think [it's more private] than anyone else. I don't think anyone you meet on the streets would just spill their guts out to you, therefore why should I? And then that is defined as being 'strangely private'. Fine. But I don't think it is. I think it's normal."
She's also been mum in interviews but expressed gratitude for Joe by skipping out on the Grammys to attend this year's BAFTAs by his side. What a dedicated chick!
She's his Favourite!
This is a truly exciting time for Swift, because not only is she in love, but new music is on the way! While accepting her "Tour of the Year" trophy at the iHeart Radio Music Awards in Los Angeles on Thursday, she told viewers:
"I just wanted to let you know that when there is new music, you will be the first to know."
Exciting times!!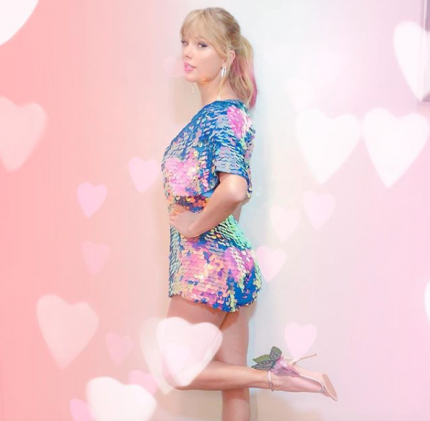 Katy Perry DID also mention on the red carpet yesterday she was willing to collab with her former enemy, so maybe we can look forward to a duet on TS7! Fingers and toes crossed!
Either way, everything's coming up Taylor, and that's how we like it!
[Image via WENN]
Mar 15, 2019 12:08pm PDT