The 'Star Wars' Wrap Party Was LIT! Look What John Boyega Shared!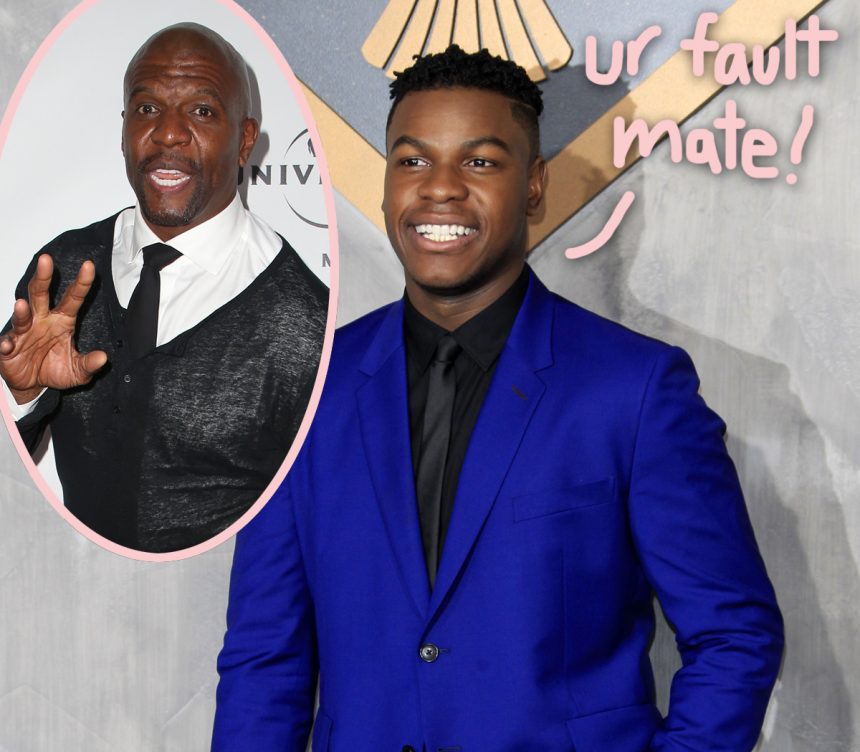 Ha! Finn the Stormtrooper learned how to be a hero from Resistance friends Rey and Poe — but for John Boyega the credit goes to Terry Crews!
Star Wars: Episode IX wrapped on Friday, and the star took to social media to share glimpses inside the wrap party over the weekend.
Video: Most Anticipated Movies Of 2019
Did the DJ blast that jizz music? (A real thing in Star Wars, we aren't even kidding.)
No, it was early 2000s girl power pop! Ch-ch-check out the dance floor showing how strong the Force is with Vanessa Carlton (below)!
Wrap party vibes! pic.twitter.com/BqmqI1qrRR

— John Boyega (@JohnBoyega) February 17, 2019
I blame @terrycrews for this pic.twitter.com/Wo7z2I3cSE

— John Boyega (@JohnBoyega) February 18, 2019
Terry graciously took the blame on his broad shoulders, tweeting back:
I take full responsibility 😂😂🔥🔥🔥🔥😂😂🔥🔥🔥 https://t.co/by1k0oYvR3

— terry crews (@terrycrews) February 18, 2019
LOLz, well it totally is his fault.
We mean…
And of course…
[Image via FayesVision/Dave Bedrosian/Future Image/WENN.]
Related Posts
CLICK CLICK CLICK Next Article
Feb 18, 2019 2:00pm PDT