Kyle Massey Sued Over Alleged Sexual Misconduct With A Minor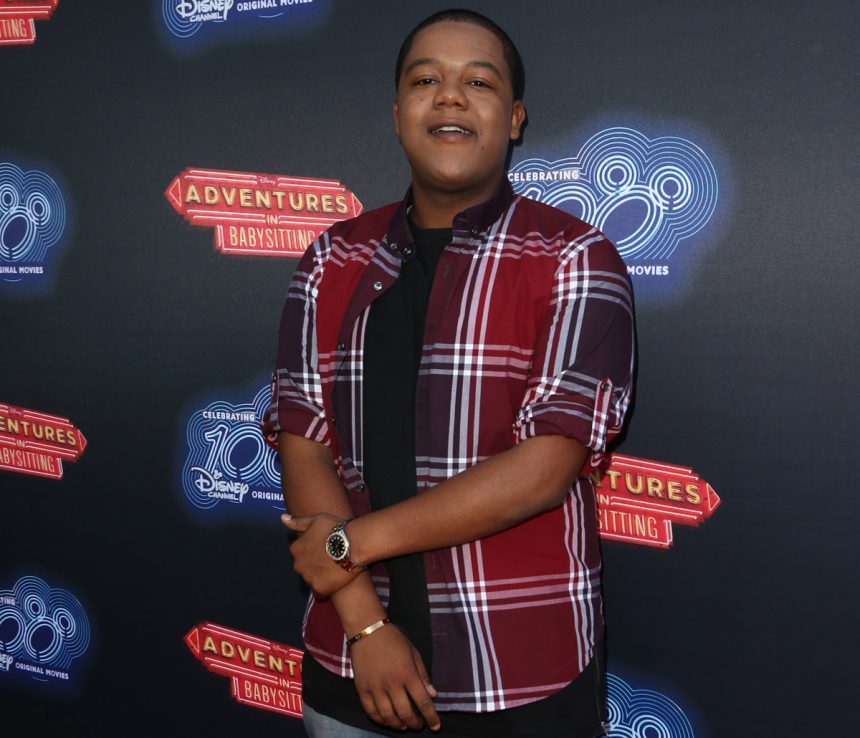 Former Disney star Kyle Massey is being sued for sexual misconduct by a 13-year-old girl who claims the actor sent her sexually explicit photos and videos, allegedly including pics of his erect penis.
The claims first came down late Friday night after TMZ got a hold of the lawsuit, which accuses the former That's So Raven star of effectively grooming an underage girl over a long period of time, gaining her trust by allegedly telling her he could help her break into Hollywood.
Related: Kyle Massey Will NOT Join 'The Hills' Reboot After All
Here's how things allegedly started, according to the court docs: back in 2009, the lawsuit claims that Massey met the girl — who was just four years old at the time — and her mother at Universal Studios in El Lay. For whatever reason, Massey maintained contact with the girl and her family for years after, and "held himself out as a father figure."
As the girl got older, she became interested in pursuing an entertainment career, and hoped Kyle would help — and that's where things allegedly got very serious. The suit claims that back in December, Massey offered the now-13-year-old girl to fly out to Los Angeles, where he would "take care of her and help get her an agent," even telling the girl's mom that she could stay with him and his girlfriend.
Then, days later, the lawsuit claims that Massey began sending the girl "numerous sexually explicit text messages, images, and videos," including "a Snapchat image of Massey holding his penis with a corresponding text message that reads 'LOL/Just me messing with u LOL,'" as well as sending her a video purportedly showing his erect penis. Um… WHAT?! Such disgusting allegations!!!
Related: Ryan Seacrest Front-And-Center In Ongoing Blac Chyna Lawsuit
The girl and her family are asking for $1.5 million in the lawsuit. It's not clear that there is a criminal investigation at this point, though; it appears the civil suit is the only action being taken on these allegations at this time. Reps for Massey have yet to release a public statement about the lawsuit and these reports.
Massey of course rose to fame on That's So Raven and enjoyed a successful Disney career as a child, and then a teenager, with other steady work as he grew into adulthood. He has been in the news recently over whether he'd be appearing in the reboot of The Hills, though it appears he has turned down that opportunity for good several months ago.
What do U think about this, Perezcious readers?? React to this controversial lawsuit against Massey and sound off with your opinions in the comments (below)…
[Image via WENN]
Related Posts
CLICK CLICK CLICK Next Article
Mar 16, 2019 7:16am PDT