It has been a DECADE, y'all.
We're not talking OJ Simpson or Princess Diana here, but the 2010s had some pretty wild, gut-wrenching, salacious, and jaw-dropping scandals of its own. Cheating, breakups, breakdowns, major courtroom battles, and, unfortunately, a whole lot of dirty old men. What a decade for debauchery…
Related: PewDiePie Is Taking A Break From YouTube In 2020!
There were so many to choose from, in fact, that we had a TON of trouble narrowing it down to the ten best (ten worst?). So… there's a lengthy honorable mention list at the bottom of this post, too.
But without further ado, get into what you want and re-live the world's craziness! Here are the ten BIGGEST celeb scandals of the 2010s (below):
Kim Kardashian and Kris Humphries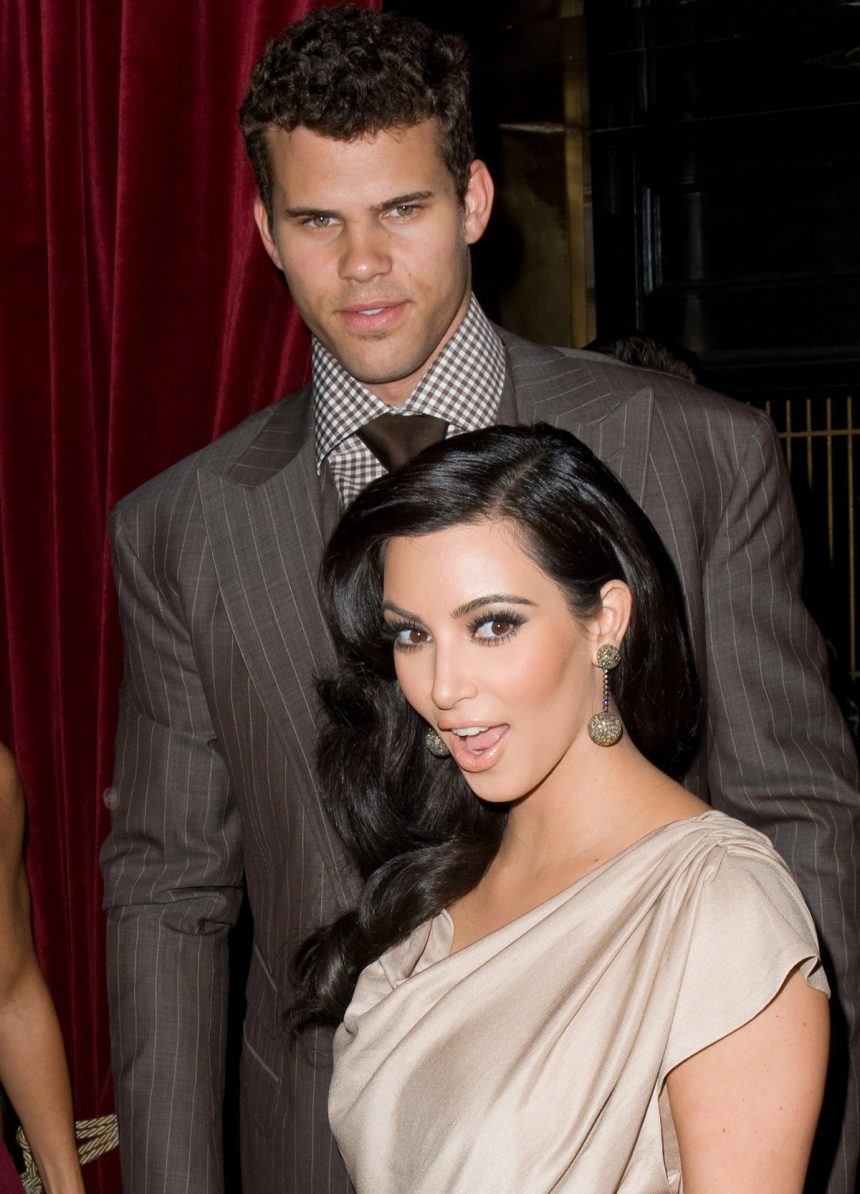 It's the wedding heard 'round the world… Kim Kardashian West and Kris Humphries tied the knot in an over-the-top ceremony in 2011, but just 72 days later, the KUWTK star filed for divorce. At the time, the entire thing was seen as a publicity stunt for the Kardashian family's still relatively new reality TV show. Things must have been really bad behind the scenes, though, because Kim barely made it past two months before being forced to officially split from the NBA star.
For his part, Humphries long threatened litigation over the entire incident, alleging he'd been used as fodder for the fam's reality TV show, too. Nothing much ever came of it, though, and the pair's divorce was finalized in April 2013. We look back on this wedding now with amusement, but at the time, this was a really significant scandal. Backlash was so severe that it seemed for a while as though it might derail the Kardashian fam's rise to reality TV mega fame right then and there. It didn't, of course, and the fam has only gotten bigger, but the Kris Humphries wedding marked one major mistake for a fam that very, very rarely steps out of line in the public eye. LOLz!
Kristen Stewart and Robert Pattinson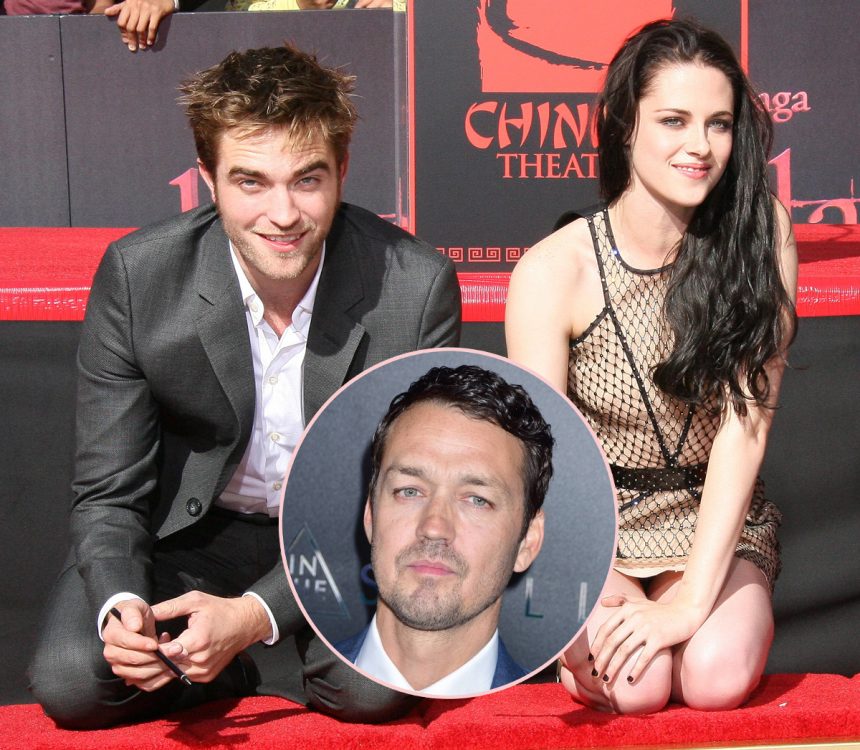 It was one of the most high-profile cheating scandals ever… in 2012, while dating her Twilight co-star Robert Pattinson, superstar actress Kristen Stewart got caught making out with Rupert Sanders, her Snow White and the Huntsman director. Sanders was married at the time, and had his own fall-out to deal with back at home. Stewart bore the brunt of the public's reaction to the cheating scandal, and later publicly apologized for her major mistake. The apology was genuine and the remorse worked — for a while, at least — though she and Pattinson eventually called it quits for good a year later, in 2013.
As far as breakups and cheating scandals go, this is the biggest one of the decade in some ways. The media scrutiny on these two was already beyond intense after Twilight's release — and then, to have a successful real-life couple come out of the movie, only to have it all end like this. Just… wow. Even Donald Trump was obsessed with this couple for a while!
Amanda Bynes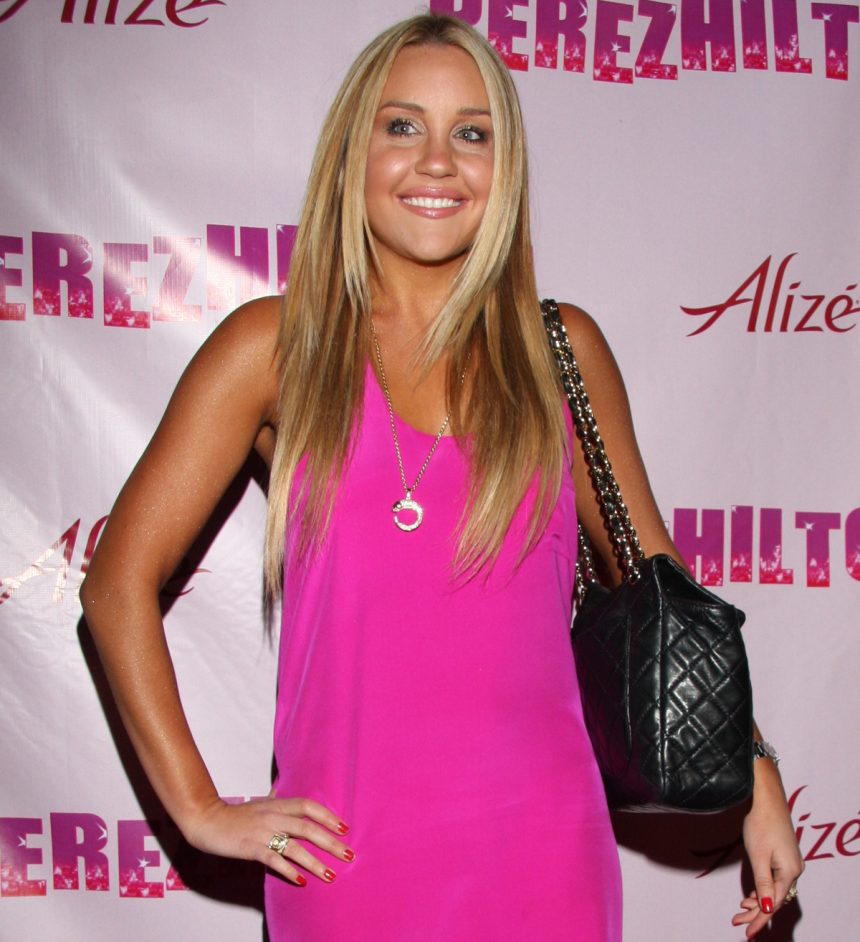 Amanda Bynes' career was on an upward trajectory in the late 2000s, fresh off her long-standing stints on All That and What I Like About You and several movies, like She's The Man. But behind the scenes, by the time the 2010s hit, it was all bad for the former Nickelodeon star, who was in the beginning stages of a brutal Adderall addiction combined with major mental health issues that had apparently long been simmering. After dropping out of two movies — Post Grad and Hall Pass — Bynes took a hiatus from acting, and the trouble began.
In 2012, she was arrested on DUI charges in West Hollywood, and in 2013, she was charged with reckless endangerment and possession of marijuana during a run-in with the cops in New York City. Later that same year, she set a small fire in front of a random home in Thousand Oaks, California, and was put on a 72-hour involuntary psych hold; she almost lit her dog on fire in the process, as well. Erratic behavior and extremely bizarre tweets followed throughout these years, helping to develop her reputation as remarkably unstable. Eventually, her parents were granted a conservatorship over her affairs, and slowly but surely, things started to get better. In 2018, she revealed she'd been sober for four years thanks to her parents, and in 2019, though she had a scare at the end of the year, she was apparently looking for her own place to live once again.
Bill Cosby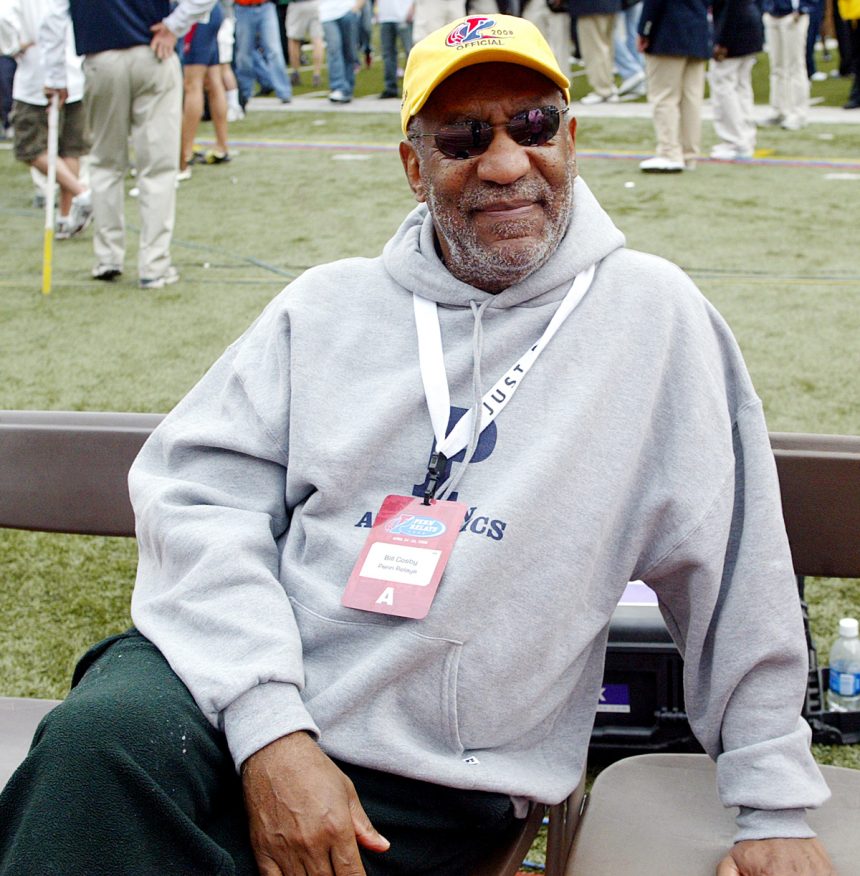 A one-off comment on stage in October 2014 by comedian Hannibal Buress led to the downfall of one of the most iconic comedians and sitcom stars of all time. Mad that Cosby would criticize young black comics, Buress called out long-standing but largely unknown rape and sexual assault allegations against the former Cosby Show star. Buress had been commenting on the allegations as part of his act for months, but for whatever reason, a video of the comic's comments on that fateful day went viral, and a media firestorm ensued. By the end of 2014, more than 60 women had come forward with credible sexual assault accusations against Cosby — some decades old — and the thoroughly disgraced icon had gone from legend to pariah in a matter of months.
One woman, Andrea Constand, was still within the statute of limitations on her accusations, and Cosby was forced to go to trial, facing three counts of aggravated indecent assault against the former Temple University employee. In 2018, Cosby was found guilty and sentenced to three to ten years in state prison. It was a remarkably light punishment relative to how many women came forward with horrific stories about their time with Cosby. Even to this day, it's almost unimaginable how a family-friendly TV icon could have fallen so far — and yet, here we are.
Solange Knowles vs. JAY-Z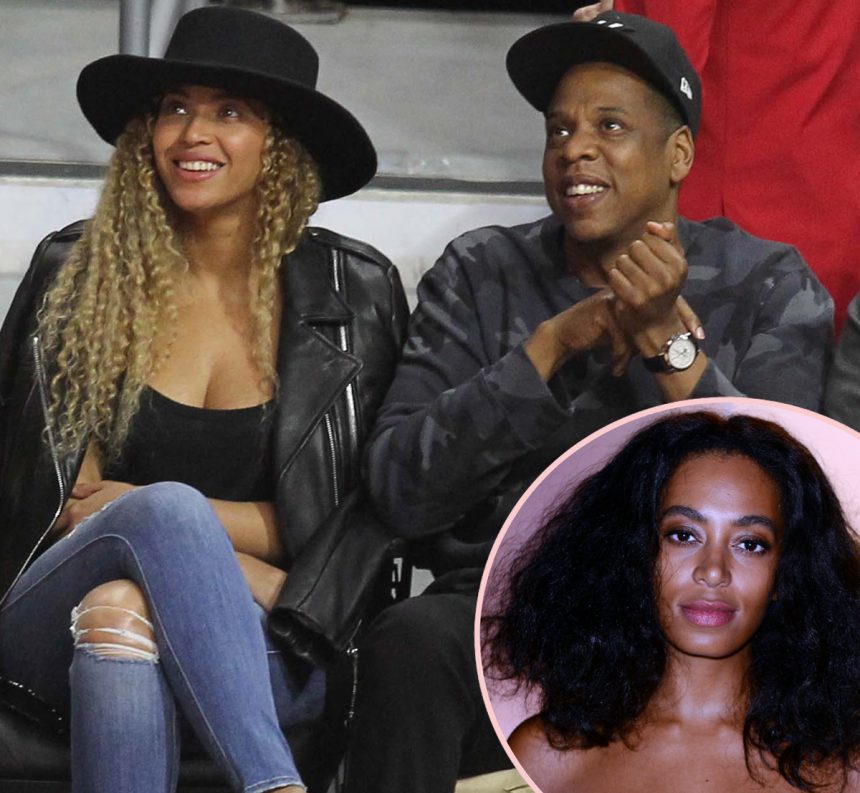 In May of 2014, leaked surveillance camera footage showed JAY-Z being physically attacked by Beyoncé's little sis Solange Knowles in an elevator after a Met Gala party. Queen Bey stood passively off to the side as Solange punched, kicked, and slapped the rapper, and a bodyguard did his best to break things up.
Immediately, fan theories swirled about what the cause of the commotion could possibly be. The fallout lasted weeks, with cheating rumors flying around and plenty of other reactions from every corner of the celeb universe. The trio eventually released a statement about the incident, and Beyoncé even mentioned it on her Flawless remix, further solidifying the legendary moment. It unquestionably was instrumental in raising Solange's public profile, and even years later the girls' father still gets a kick out of the video. No pun intended…
Donald Trump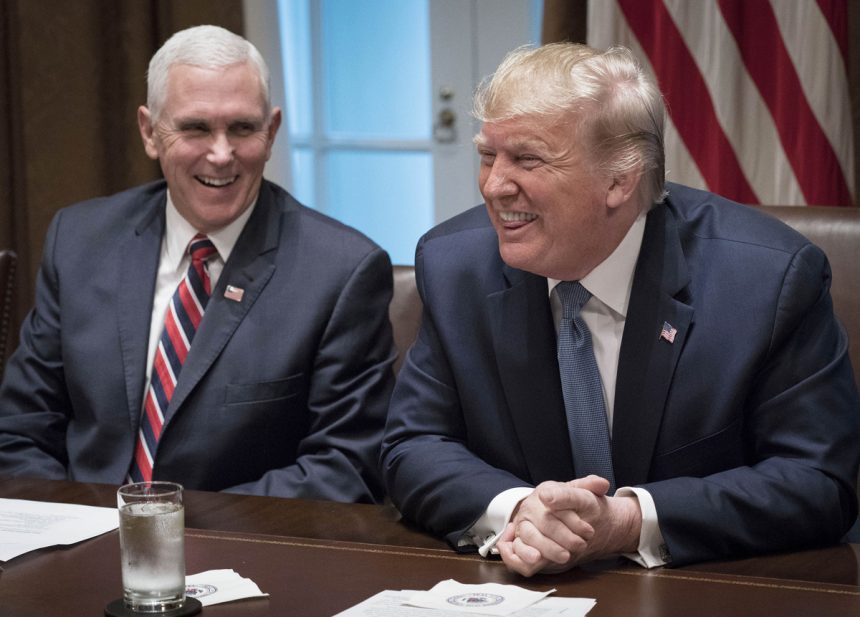 Though the infamous October 2016 Access Hollywood tape leak alongside sycophantic TV personality Billy Bush may be one of the most famous moments here, pretty much everything The Donald did this decade was scandalous. From years of his s**tty and inappropriate birther accusations against Barack Obama, to Trump's own improbable candidacy and eventual underdog victory to reach the White House, the 2010s were (unfortunately) good to The Donald… and bad for the rest of us. Even Billy Bush made a regrettable (and forgettable) TV comeback after he'd decided he'd waited on the sideline long enough.
Fast forward to 2019 and Trump is still going strong, despite being the third president ever to be impeached by the House of Representatives for self-dealing conduct during a meeting with leaders from Ukraine. Forget consequences, though; The Donald has proven himself to be largely free of those, as he uses the new year to kickstart his 2020 re-election campaign. When will it end?!
#MeToo Movement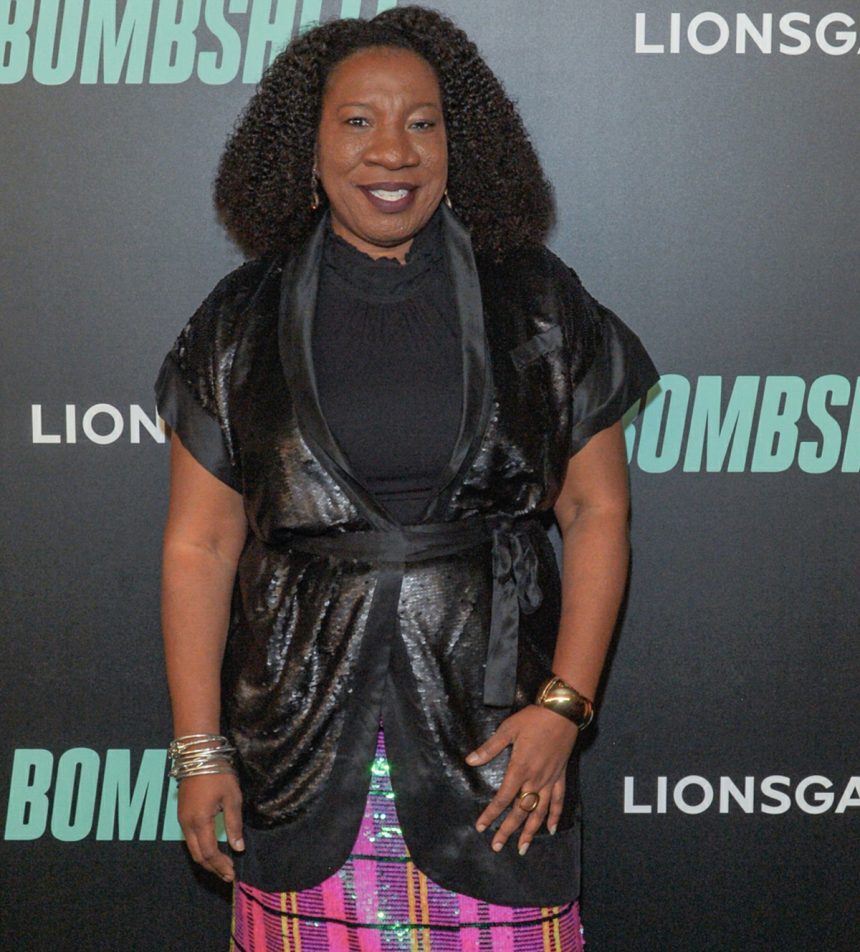 Activist Tarana Burke first coined the term 'Me Too' way back in 2006 when referring to widespread sexual assault and sexual misconduct, but usage of the phrase — and its hashtag — took off into the stratosphere in 2017 and 2018. Those two years were a particularly powerful time for women in the entertainment industry and around the globe, as men in power were called to account for their allegedly inappropriate ways. Accusations against high-profile people ranged from rape and sexual assault claims, to inappropriate touching and sexual misconduct.
Dozens of men like Harvey Weinstein, Bill O'Reilly, Matt Lauer, Louis CK, and even Kevin Spacey saw careers pause or come to an outright end as part of the fall-out from the movement. Thankfully, hundreds of women finally had their voices heard — and deservingly so, after years of repeated sexual abuse and misconduct in some of the worst cases. The #MeToo movement — and its sister initiative, Time's Up — can't un-do all the bad things that have happened to women in the entertainment industry and elsewhere, but at least it brought to the forefront a frank and honest discussion about power dynamics and inappropriate behavior.
R. Kelly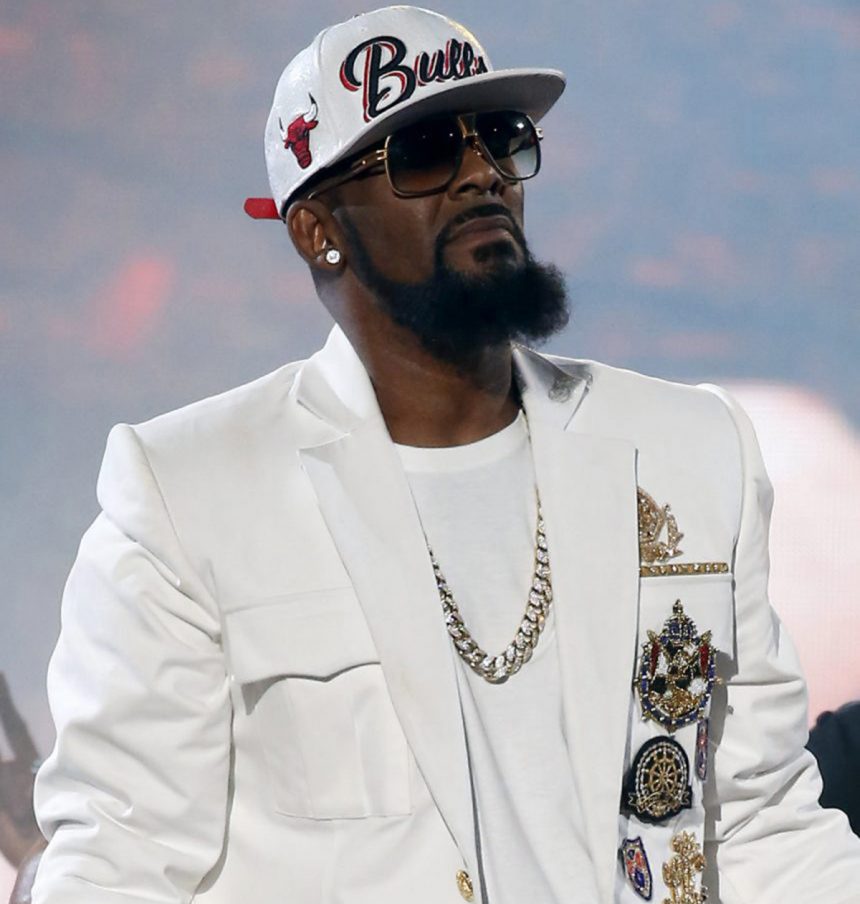 In a way somewhat similar to Bill Cosby's situation, R. Kelly had long been dogged by decades of sexual assault and misconduct allegations. New evidence came to light in 2019, though, and the R&B singer was finally indicted on a variety of sex crime charges, eventually facing both federal and state prosecution for his alleged actions against multiple women. A month later, the singer gave an intense interview to CBS host Gayle King, insisting on his innocence and further charging an already emotional situation.
The peak of the scandal hit when the documentary series Surviving R. Kelly debuted on television later in 2019, reportedly enraging the singer and his team. A second part of the doc series is now set to be released in early 2020, too. Kelly has spent most of the year in jail while he awaits his trial dates in 2020; women who are accused of being his sex slaves have since come out to support him publicly, further muddying up what's already been a remarkably shady case. Whenever it ends, Kelly may yet go down in history as one of the most prolific predators to ever work in the entertainment industry. Horrifying…
Jussie Smollett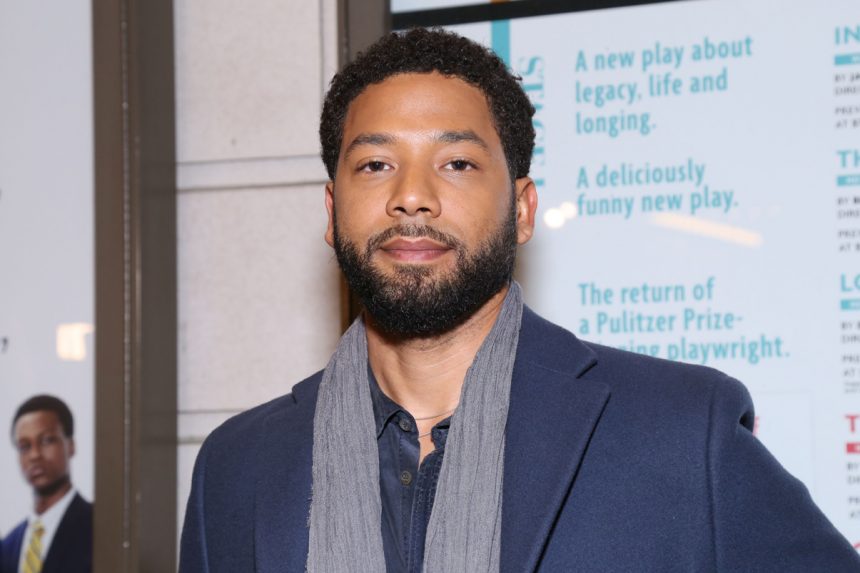 Empire star Jussie Smollett made the wrong kind of headlines early in 2019 when he reported what at the time appeared to be a violent, racist attack against him on the streets of Chicago by men wearing 'Make America Great Again' hats. Very quickly, police sussed out inconsistencies in the actor's story, and it was later alleged the entire thing was a staged, fake attack. Political commentators and public figures from around the world weighed in on it, and for weeks, Smollett's bizarre actions were the talk of the nation.
The actor was sued by the city of Chicago at one point, in a bid for the government to receive pay back for the hours they seemingly wasted on his case; he counter-sued them later in the year. Smollett also faced his own criminal battle in regards to the alleged hoax, but state prosecutors eventually dropped the charges against him, cutting him at least a bit of a break. He was on the outs with Empire producers pretty much immediately afterwards, too, but by the end of 2019 there was an outside shot they'd have him back for the show's sixth season. What a wild time…
College admissions scam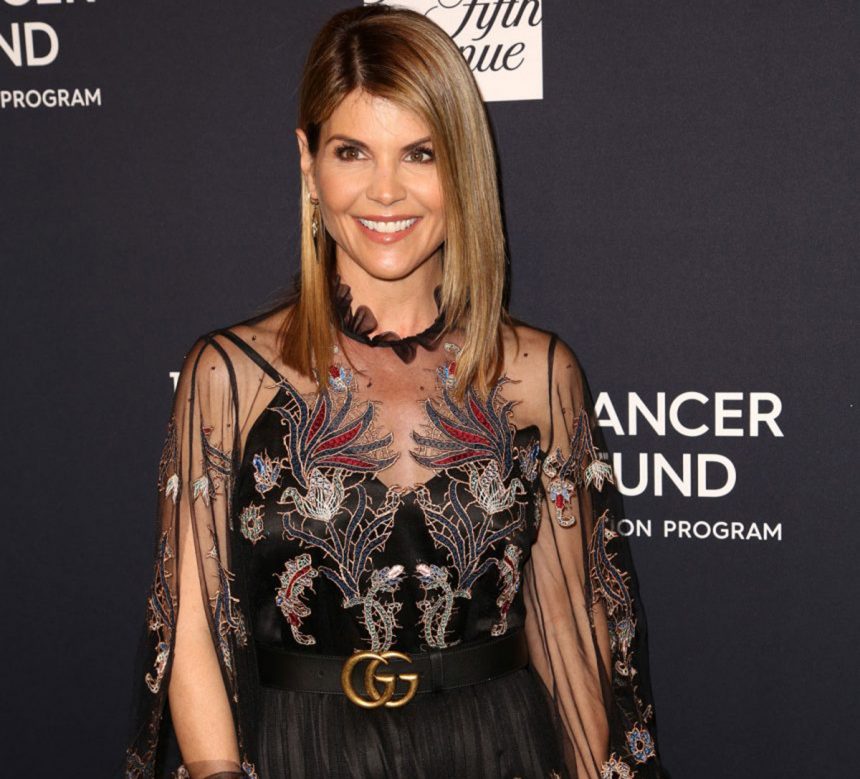 In early 2019, federal prosecutors announced the results of a massive investigation leading to dozens of indictments in a wide-reaching high-profile scam allegedly being perpetrated by rich people to gain admission for their children into some of America's most prestigious universities. Among the indictments were celebs Lori Loughlin and Felicity Huffman Macy, who were both accused of bribery and fraud in attempts to allegedly gain college admission for their respective daughters. Immediately the scandal rocked social media, and its fallout stayed in the headlines for months. Loughlin's Full House character, Aunt Becky, quickly became a meme, and both women deleted all their social media profiles amid the incredible backlash.
Before the year's end, Huffman Macy had agreed to a plea deal over the act of bribing an SAT administrator with $15,000 to help improve her daughter's test scores. The Desperate Housewives actress ended up serving less than two weeks in a minimum security federal prison in northern California as a result; disgraceful though it may be, at least the drama was over for her before the end of the year.
Loughlin, on the other hand, chose to fight the feds in court alongside her husband, Mossimo Giannulli. The couple will have their day in court at some point in 2020, and the stakes are high! Forget about the deal Huffman Macy cut, because the accusation against the Fuller House star involves a significantly bigger bribe ($500,000!) and major deceit (fake rowing team bios!) with a major institution (the University of Southern California). Throw in daughter Olivia Jade's fledgling vlog career on YouTube, and you've got MAJOR family drama. Oh, what rich people will do with their money…
Honorable Mention…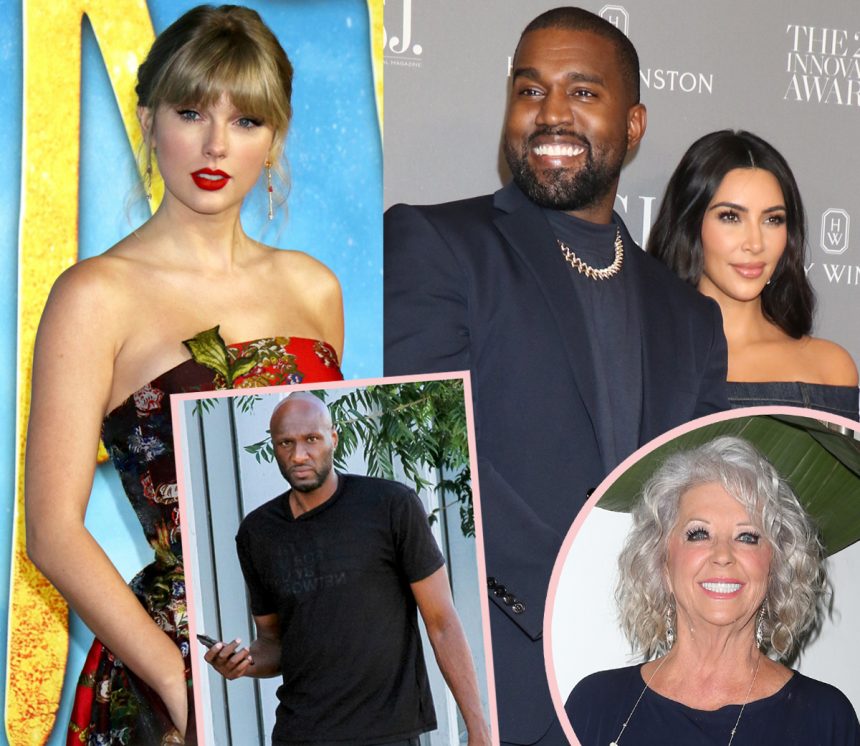 It was damn near impossible for us to decide on ten celeb scandals to rule them all, y'all.
Seriously — we debated back and forth for days, and ultimately left out a lot of salacious and controversial moments, like Paula Deen getting caught using the n-word, and the discovery of Arnold Schwarzenegger's love child. There was the whole celeb nude photo hacking scandal, of course, as well as particularly bad behavior from men like Josh Duggar, Hank Baskett, Jake and Logan Paul, etc.
We nearly included more breakups, like the splits of Tom Cruise and Katie Holmes, or Brad Pitt and Angelina Jolie. Considering the jail time involved, you might even be able to make a case for the ongoing saga surrounding Joe Giudice and estranged reality TV wife Teresa Giudice, too! And that crazy sex cult Allison Mack was involved with was widely considered, of course. Who doesn't love reading about a sex cult?!
The Kardashians figured big in these scandals, as to be expected. We nearly included Kanye West's infamous comments on slavery, and gave a lot of thought to possibly adding in the love triangle drama that went down between Khloé Kardashian, Tristan Thompson, and Jordyn Woods. Kendall Jenner's poor choice of commercials was considered here, as was Caitlyn Jenner's brutal tell-all book fall-out. Kimye's battle against Taylor Swift, full of leaked phone calls and snake emojis, was another one heavily considered. And Taylor's own saga with Scooter Braun and Scott Borchetta may play out more in the next decade to come.
Lamar Odom's near-death experience was one more particularly significant story from the 2010s, as was Roseanne Barr's epic racist collapse. Kathy Griffin's staged beheading of Trump turned out bigger than we'd ever expected, too. Downfalls both serious (Whitney Houston's sudden death) and frivolous (Ariana Grande's donut-licking incident) also made the master list.
And s**t, who could forget #OscarsSoWhite?! And Kevin Hart's hosting hubbub?? Oh, and what about the colossal f**k-up in 2017 when La La Land was incorrectly named best picture, even though Moonlight had actually won the award?! That happened not even three years ago, and yet it feels like a lifetime… CRAZY!!!
Do you see what we mean now? So many options to choose from — and so tough to keep it at ten!
But there you have it! What do U think about all these scandals, Perezcious readers?! Did we choose right in picking the most salacious ones? What'd we miss?
Sound OFF with ALL your comments in the section (below), and we'll see you for much, much more in 2020…
[Image via Apega/Nicky Nelson/WENN]
Related Posts
CLICK HERE TO COMMENT
Dec 31, 2019 12:55pm PDT