Pete Davidson is using his new Netflix special to call out his ex-fiancée… and the aftermath of this one is sure going to be interesting!
The 26-year-old Saturday Night Live star has a new comedy special out on the streaming service as of Tuesday, entitled Pete Davidson: Alive From New York. And during the stand-up, he certainly doesn't shy away from a topic that, admittedly, we all have been dying to hear his take on: his whirlwind 2018 relationship, engagement, and breakup with pop princess Ariana Grande!!!
Related: Is Ariana Actually A Hack?!
The New York native opened up on the 26-year-old pop star at various points throughout the set, including most notably criticizing her for going to Vogue and dishing dirt about the pair's relationship. Davidson doesn't hold back, either, low-key accusing Grande of blackface while blabbing about the ex-couple's sex life and other private things.
The comedian riffed about it quite a bit in the special, as you can read (below):
"She has her songs and stuff and this is what I have. You're like, 'Pete, this isn't fair. You're airing out dirty laundry. How could you do that? Where did she say this stuff? To her friends in the confidence of her own home?' No, she said it on the cover of Vogue magazine. Can you imagine if I did that? My career would be over tomorrow if I spray-painted myself brown and hopped on the cover of Vogue magazine and just started s**tting on my ex."
Wow! Clearly someone's got a bone to pick with the Dangerous Woman singer about the things she told Vogue in an August 2019 interview after the pair had split.
ICYMI, she said things like Pete was an "amazing distraction" at the time, and the relationship "was frivolous and fun and insane and highly unrealistic, and I loved him, and I didn't know him."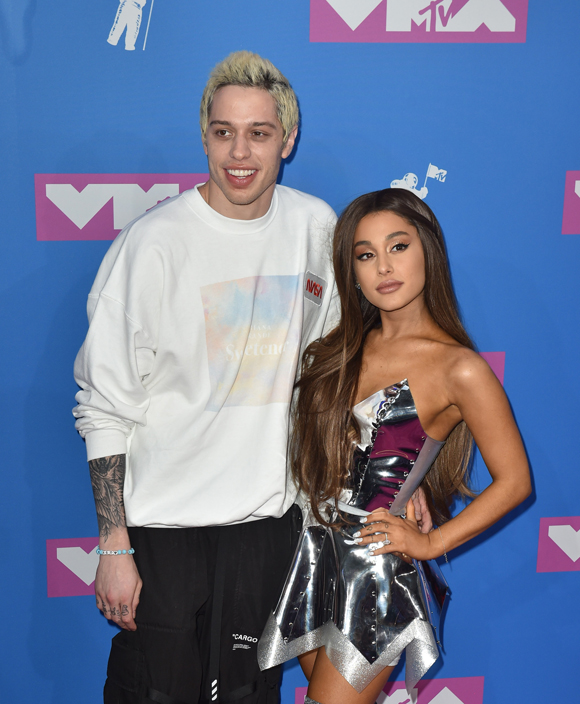 Pete — who continually referenced how he was "only joking" about the whole thing, went on from there, too, adding a hilarious quip about his biggest fear in life:
"Sometimes life is a little unfair. My biggest fear is that I'm gonna get shot in the back of the head by a 9-year-old with a ponytail and the last thing I'm gonna hear is '#canceled.'"
OMG!! OK, that's actually hilarious! LOLz!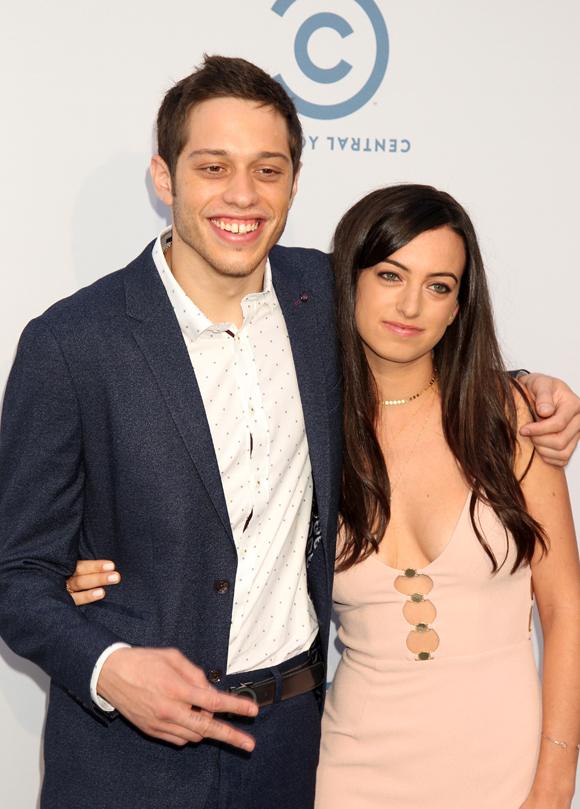 And funny enough, he also addressed Ariana's infamous "big d**k energy" comment from 2018, when the pop star promoted Pete as being particularly well-proportioned down there! But thus far, it hasn't been a blessing for the comedian — it's actually been a curse!
He explained (below):
"She's a very smart person. She did that so that every girl that sees my d**k for the rest of my life is disappointed. It's a lifetime 'L.'"
Oh noooo!!! Not ideal…
Related: Pete Davidson Goes OFF On 'SNL' Co-Stars, And Louis C.K.!
Seriously, though, what do U make of Pete's most eye-opening comment about Ariana's spray-painting and airing-out of the ex-pair's dirty laundry, y'all?! Is he going to catch heat for it as more people see his special? What do U think Ariana will respond with in turn??
Sound OFF with your take on everything here in the comments (below)…
[Image via WENN/Instar]
Related Posts
CLICK HERE TO COMMENT
Feb 26, 2020 07:08am PDT