Remember when we said where there's smoke there's fire? We just saw another big ol' smoke signal…
We've been trying to figure out if there's any truth to the rampant speculation that co-stars Sydney Sweeney and Glen Powell's onscreen love affair turned all too real. Considering they both were in longterm relationships, it would be quite the little cinematic scandal if this romantic comedy turned serious.
Obviously it could just be your typical shipping of hot young stars, but… it's not just seeing their chemistry in behind-the-scenes moments that's raising eyebrows. It's also the social media activity of Glen's girlfriend, Gigi Paris. The model unfollowed both actors on Instagram and put up some pretty overt tells, including breakup albums and cryptic quotes like "gut feelings are guardian angels" and "know your worth & onto the next." They were pretty obviously splitsville. And that's before sources started coming out of the woodwork to reveal the whole timeline of their breakup.
Related: OMG! Smokey Robinson Confesses To CHEATING ON HIS WIFE With Diana Ross!
Insiders told People the split happened a couple weeks ago, right after Gigi came to visit Glen on the set of their movie in Australia. Sources told DeuxMoi the affair was very real and that Glen had come clean to Gigi about it — leading to her immediately send his cheating ass packing! Fair play, right?
OK, so this all seems pretty solid, right? But still we got assurances from some sources that Sydney and her fiancé are still together. Yes, sources told TMZ that restaurateur Jonathan Davino was still there, happy in the couple's shared home. So were they weathering this storm? Was she keeping him in the dark?? Or was the fact he was still there proof all this affair talk was just a fan frenzy after all?
Well… we may not have to worry anymore. Because he ain't sitting happy in the couple's shared home anymore.
In photos published on Friday, Jonathan could be seen leaving the house with some packed bags. Not only that, he had a dog bed with him! The pics were reportedly taken on Tuesday — so if he was leaving he was doing it while Sydney was in Las Vegas promoting the newly titled Anyone But You… with Glen.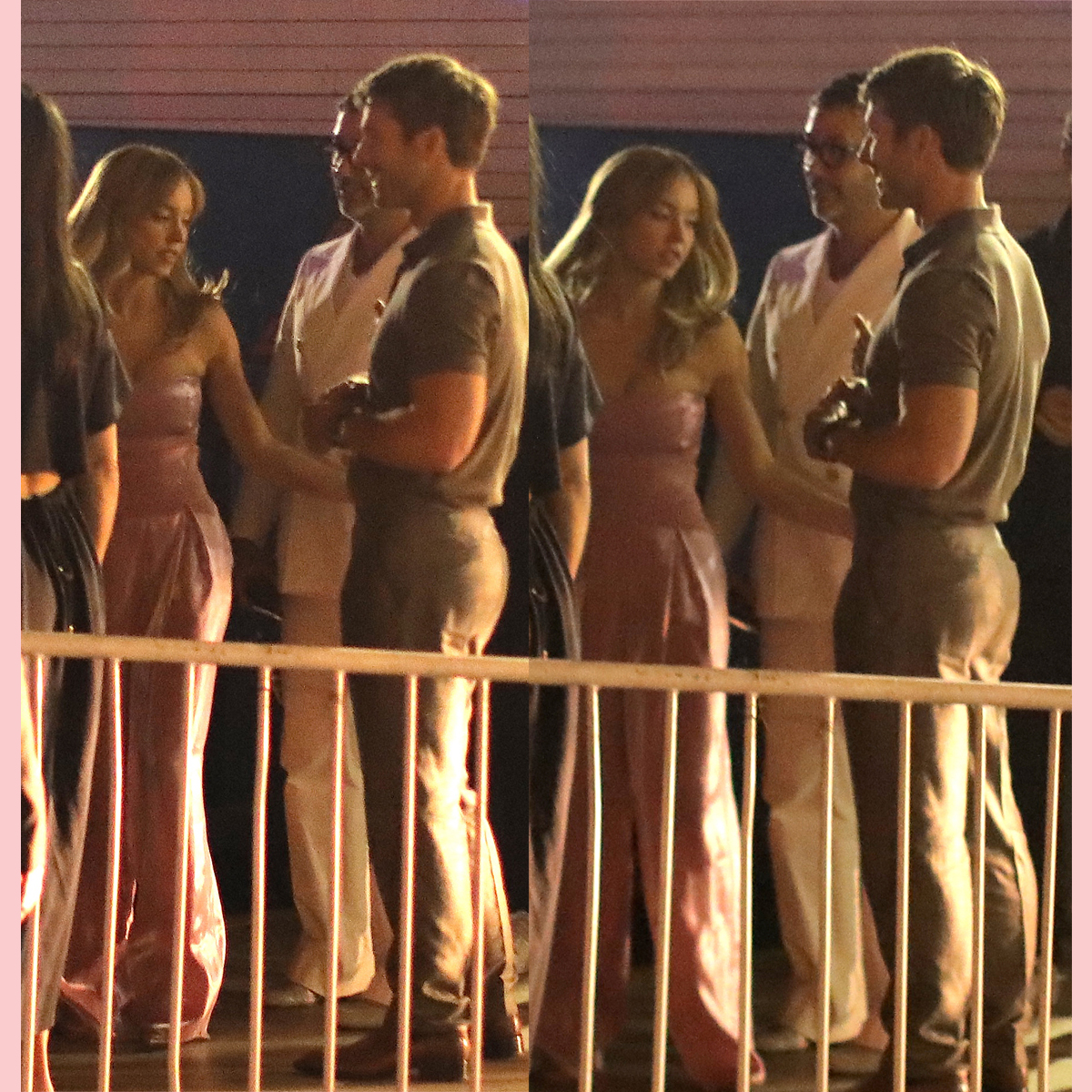 Wow. It definitely feels pretty real now, doesn't it? Maybe he was just going on a trip, but to where? It's certainly inneresting timing. If this is all just coincidence, it's a LOT of coincidence…
Innerestingly, Sydney was then photographed at the house, too, a couple days later. Per DailyMail.com, she arrived in a limo on Thursday morning, went in for five whole minutes — and then went right back to the waiting car where her bags already awaited her. Huh.
The outlet made a point of the fact the Euphoria star wasn't wearing her engagement ring, but we've noticed she basically never wears it, she's seen all the time without it. So probably not a big deal there. The more inneresting thing to us is that fact gurl stopped by for such a short time. Five minutes?? She was not visiting, she was picking something up or dropping something off. That could have been the ring, sure, but she could have been picking up any number of personal items as she continues to live somewhere else… somewhere apparently separate from her fiancé.
What do YOU make of all this, Perezcious relationship experts??
[Image via WENN/Avalon/Glen Powell/Instagram.]
Related Posts
CLICK HERE TO COMMENT
Apr 28, 2023 15:59pm PDT