Trace Cyrus is at it again…
Just last week, the 34-year-old got in deep with fans after bashing women who have OnlyFans accounts, before getting into a heated argument with Farrah Abraham over it. Now, he's just continuing to dig himself into another bizarre hole…
Related: Joe Jonas & Sophie Turner Break Silence On Divorce
On Tuesday, the former Metro Station guitarist took to Instagram to share a lengthy Story post that no woman he's previously dated is better off without him, and that they're going to have to "live with the regret of losing" him… Yeah, we wish we were joking…
He explained:
"I genuinely feel bad for any girl that I've been with that has to live with the regret of losing me. There's girls I've dated even over a decade ago still trying to get another chance with me. Some of them are in new relationships & have had to settle for what they find less desirable but they've settled for what they can get."
Trace notably dated — and was briefly engaged to — Disney Channel's Brenda Song before splitting in 2012. He also dated Demi Lovato before that. But despite his words, THEY seem to be the ones who have had more successful relationships. Just saying! LOLz!
Miley Cyrus' older brother then went on to insinuate that his former lovers' "petty emotions" have caused issues in his past relationships:
"They're beautiful women everywhere but there actually aren't many good, attractive, hard working men, with high values and morals. Ladies if you find one of these men all you can do is hold onto him. Don't allow petty emotions and irrational decisions to cause you to lose a man that truly loves you. Any man who thinks highly of himself and knows his value will have no problem walking away from a relationship if he isn't being treated with the love & respect he knows he deserves."
He concluded:
"No girl that lost me has had their life improve by me no longer being a part of it."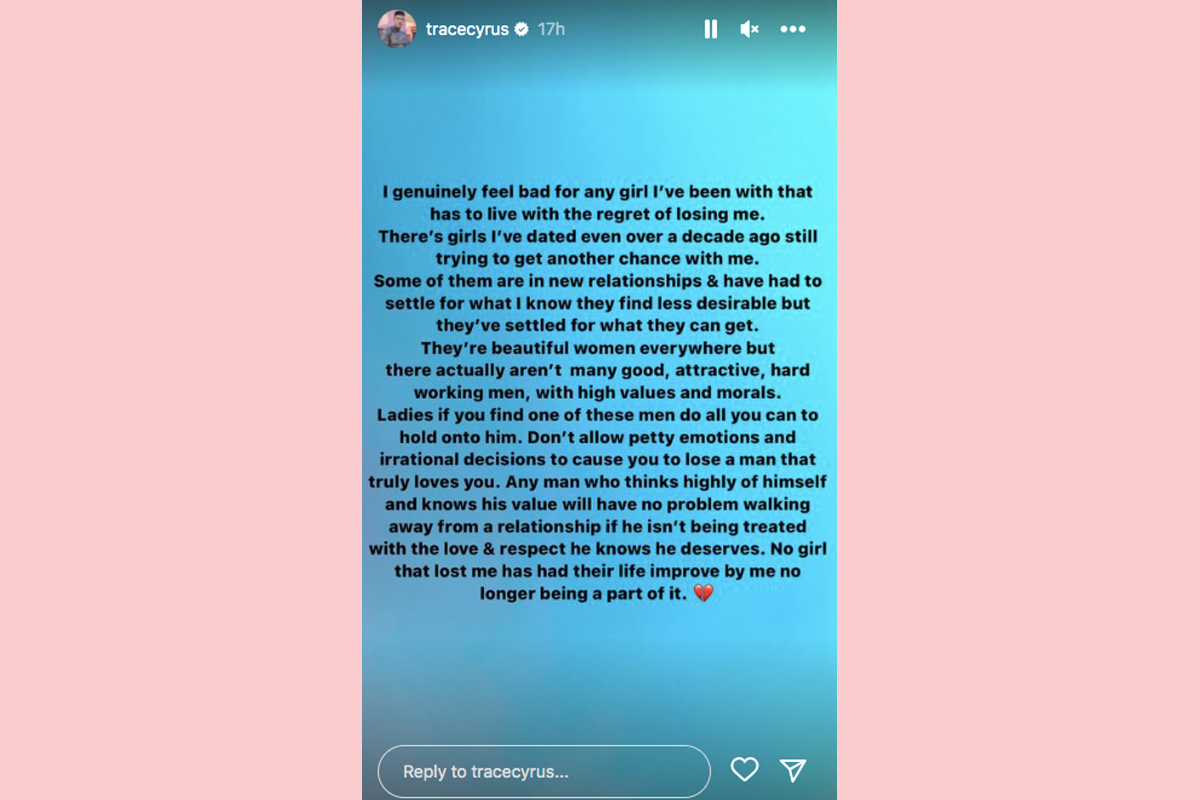 Wow, is this guy for real? It's hard to believe that he's genuinely being serious…
But it sounds like the backlash quickly started rolling in, as he added in a follow up Story post that he's "aware" of the "offense" some had taken to his words, but that his "intentions are pure."
See the full thing there (below):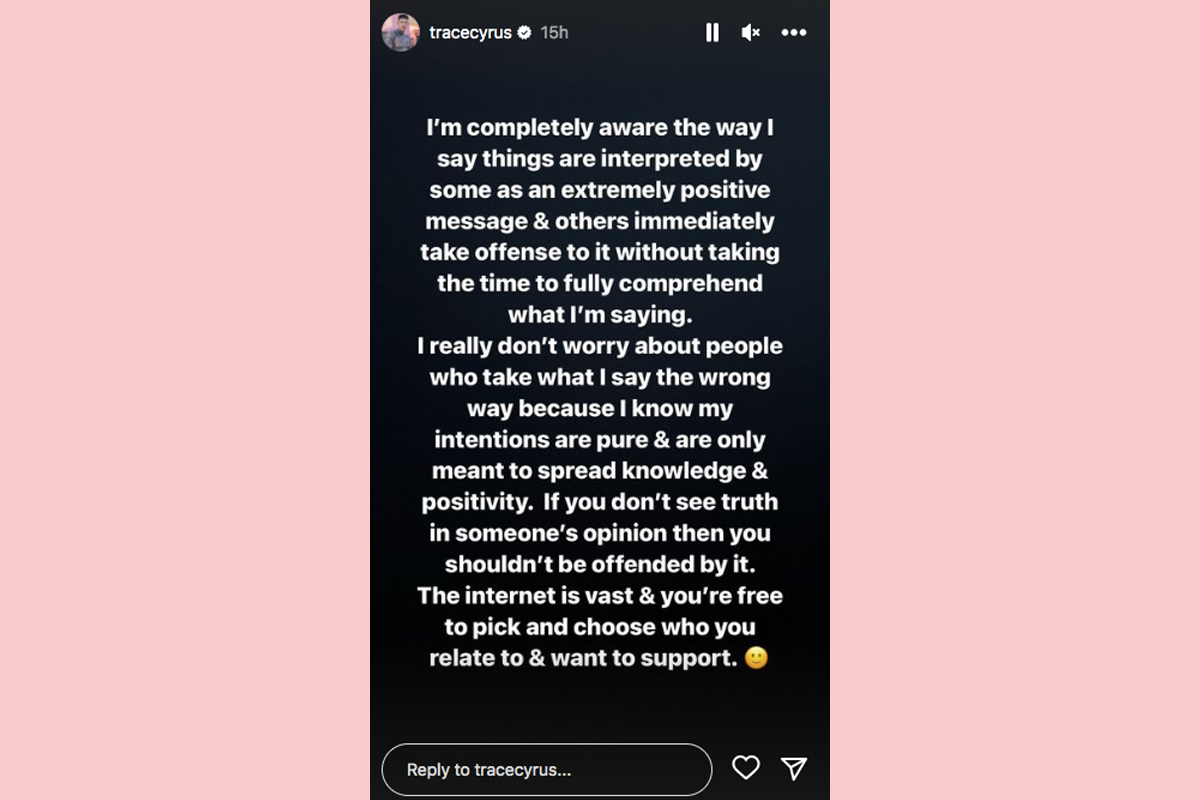 Yeah, we don't know about that…
What are YOUR thoughts, Perezcious readers? Let us know in the comments down below!
[Image via Trace Cyrus/Instagram]
Related Posts
CLICK HERE TO COMMENT
Sep 06, 2023 09:19am PDT