'America's Got Talent' Announces Major Cast Changes!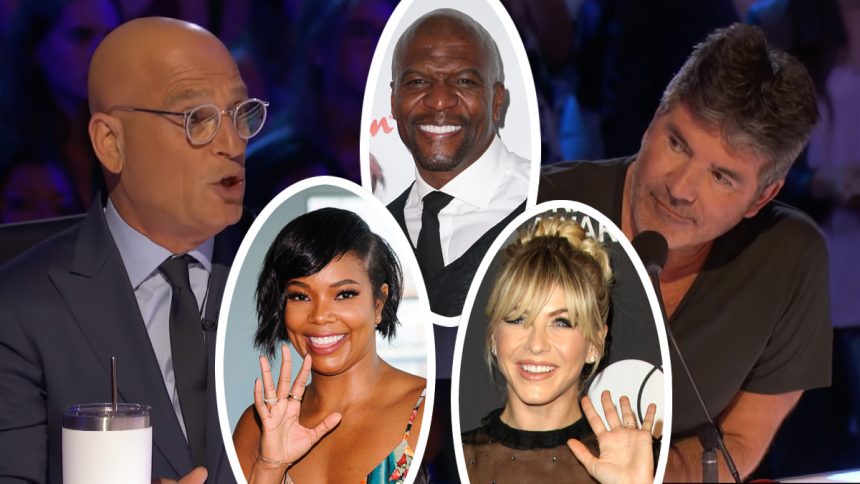 America's Got NEW Talent!
The prime time talent show has shaken up its cast for the upcoming season 14.
Terry Crews didn't have to spend too much time hosting the special America's Got Talent: The Champions mini-season before getting the Golden Buzzer himself and being given the permanent hosting gig in place of Tyra Banks.
Related: Tyra Opening Her Own Theme Park
But it turns out the supermodel isn't the only lady leaving — Mel B and Heidi Klum are both OFF the judge's panel!
Joining show creator Simon Cowell and mainstay Howie Mandel? Brand new hosts Gabrielle Union and Julianne Hough!
NBC Entertainment exec Meredith Ahr told Variety:
"One of the many secrets to the success and longevity of 'America's Got Talent' is its fearless drive to reinvent itself. The next evolution of the format brings in fresh expert eyes to join Simon and Howie on the panel. Gabrielle and Julianne are two of the most aspirational women in the business, on top of being electric entertainers with talent across disciplines. I am excited to see how their knowledge, compassion and sheer joy enhance the experience for acts and viewers alike. As their partner in crime, host Terry Crews will continue to light up the stage with his quick wit and unending charm."
What do YOU think of the new lineup?
[Image via AGT/YouTube/Adriana M. Barraza/FayesVision/WENN.]
Feb 11, 2019 5:04pm PDT