Christian Bale Ends 10-Year-Long Feud With His Family After Alleged Assault Drama!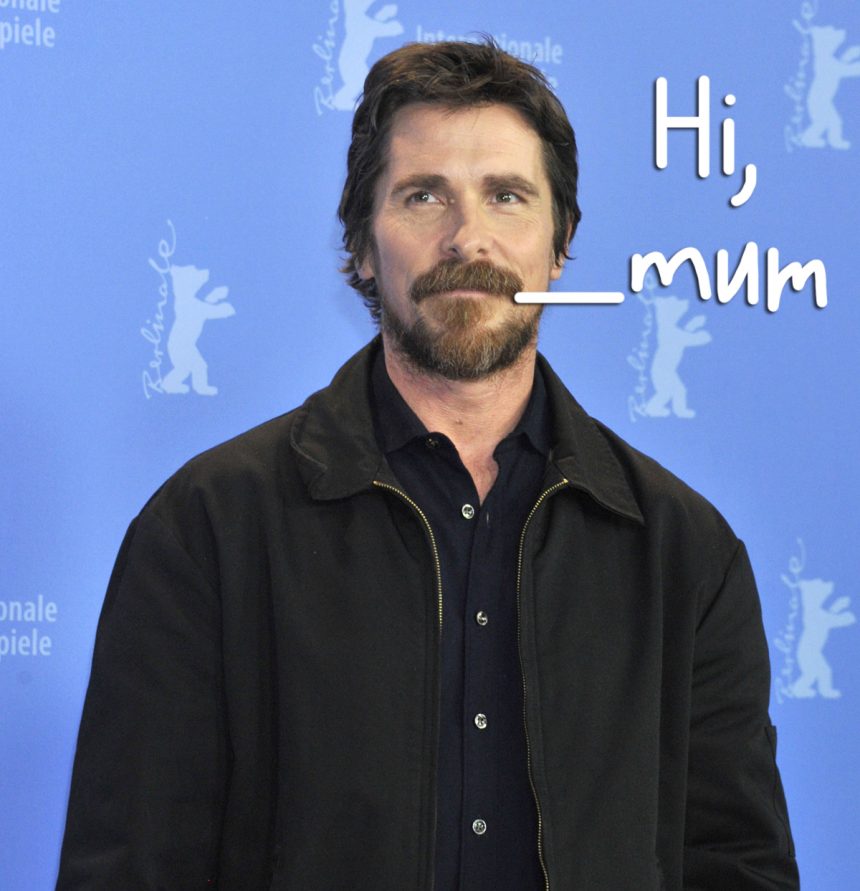 The Bale family feud is finally over!
According to reports, Christian Bale has buried the hatchet with his estranged family more than 10 years after they had a falling out over an alleged confrontation in 2008.
For those who forgot, the VICE star cut ties with his mother Jenny and sister Sharon after they accused him of assaulting them at his hotel suite before the London premiere of The Dark Knight. The charges against him were dropped due to "insufficient evidence," and the actor has apparently ignored them for the better part of the decade.
Video: Christian Thanks Satan In His Golden Globes Speech
But now, it seems the beef has been taken off the grill: Jenny confirmed she's back in contact with her son, telling The Mirror:
"Yes, we are talking. I know Christian is in London."
Progress!
Back in 2014, Jenny said she had tried to contact Christian "nearly every day," but to no avail. It's been reported that the 2008 incident stemmed from Jenny hanging up the phone on the actor's wife, Sibi Blazic.
Good to hear they're patching things up.
[Image via IPA/WENN.]
Feb 12, 2019 1:07pm PDT