Student Who 'Unknowingly' Benefitted From College Admissions Scheme Apologizes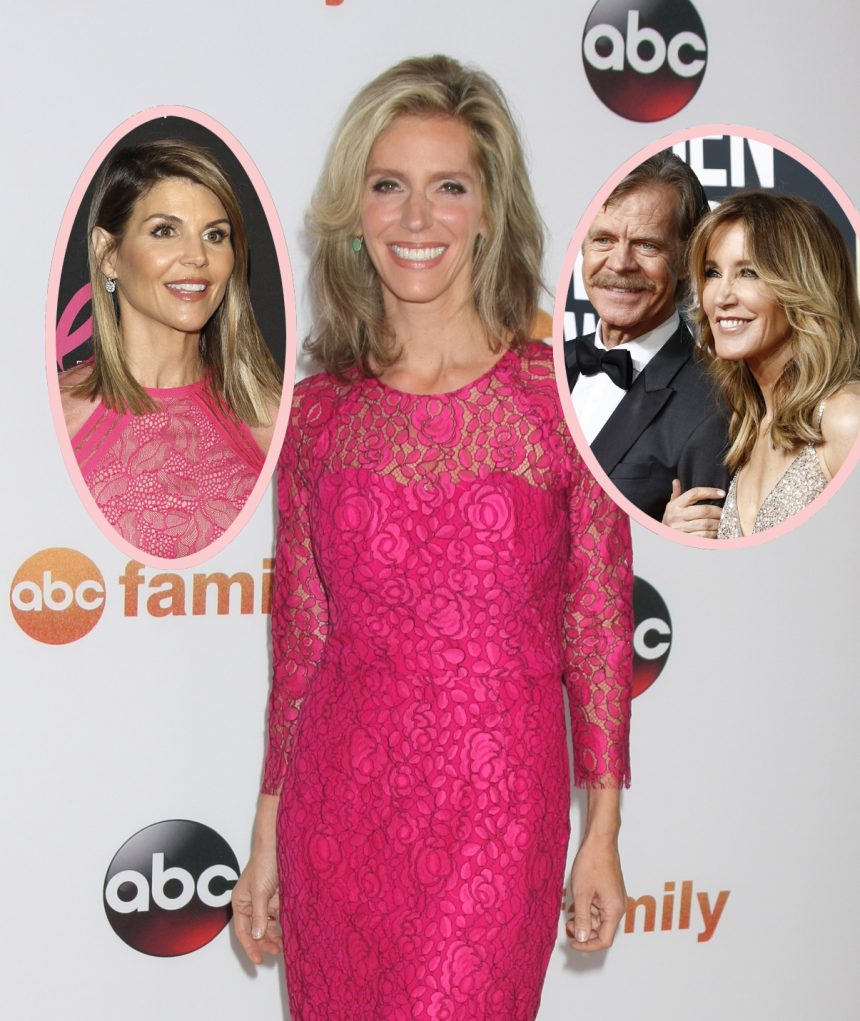 At least one person who has benefitted off the nationwide college admissions bribery scam has apologized — and, no, it wasn't Lori Loughlin or Felicity Huffman.
Jack Buckingham, the son of an L.A. "boutique marketing" firm CEO who allegedly paid $50,000 in Bribegate to have someone take Jack's college entrance exam, has issued a public apology for being "unknowingly involved" in the scandal.
Speaking to The Hollywood Reporter, the unwitting victim — or, more accurately, unwitting beneficiary — admitted it was "not a smart thing to say anything" about the nationwide scandal that saw over 40 individuals, including his mother Jane Buckingham (pictured above), charged by feds for allegedly bribing school officials to doctor test results and falsify athletic records to get their kids into prestigious universities.
Related: Lori Loughlin Surrenders To FBI Amid Admissions Scandal!
But Jack apparently felt so "upset" about it, he felt the need to apologize to the hardworking students who may have suffered so he could succeed.
He explained to the outlet:
"I know there are millions of kids out there both wealthy and less fortunate who grind their ass off just to have a shot at the college of their dreams. I am upset that I was unknowingly involved in a large scheme that helps give kids who may not work as hard as others an advantage over those who truly deserve those spots."
According to court docs, Jack's mom had him send in a sample of his handwriting so someone could accurately copy his writing for the test.
On top of that, Jane apparently made fun of her son's intelligence to the accused scammers. Upon sending the handwriting sample, she reportedly wrote:
"I know this is craziness, I know it is… And then I need you to get him into USC, and then I need you to cure cancer and [make peace] in the Middle East… Good luck with this."
Jack deleted his Twitter account, where he mainly posted about sports, after the scandal broke, telling THR he went off social media to "avoid getting extra hate."
While he's adamant what he's going through right now is not a pleasant experience, Jack said he feels "comfort" in the thought the scandal might help make the college admissions process fairer for those who aren't wealthy and actually have to work for it.
He continued:
"I am sorry though I know my word does not mean much to many people at the moment. While the situation I am going through is not a pleasant one, I take comfort in the fact that this might help finally cut down on money and wealth being such a heavy factor in college admissions. Instead, I hope colleges may prioritize [looking at] an applicants' character, intellect and other qualities over everything else."
Sounds like this was a huge learning experience for him!
Do YOU feel bad for the kids involved in this scam?
On the one hand, they were beneficiaries of a crime which took something from their peers… on the other, many seem to have been unaware — and are even finding out now how little their parents thought of them.
[Image via Dave Bedrosian/Regina Wagner/Future Image/Nicky Nelson/WENN]
Related Posts
CLICK CLICK CLICK Next Article
Mar 14, 2019 3:04pm PDT