Jennifer Lopez And Alex Rodriguez Are Engaged!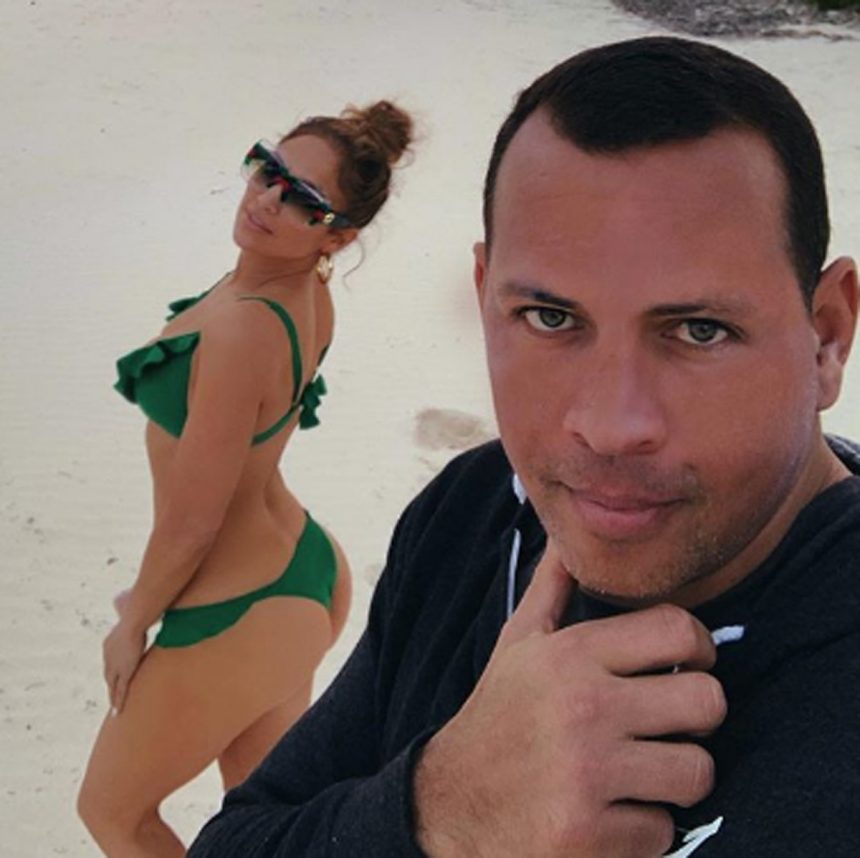 SO happy for the happy couple!!
Jennifer Lopez said YES after Alex Rodriguez popped the question today — according to social media, the pair is officially engaged!!!
Related: Jennifer Lopez's Secret Plan…
Just minutes ago, J.Lo and A-Rod both posted engagement photos showing off Lopez's ring on THAT finger to their Instagram accounts — and we couldn't have been happier to see this come across our social feeds!
As you can see (below), the pair both shared an identical picture of J.Lo's hand in Alex's, with the superstar singer showing off her impressive engagement ring, as the photo appears to be on sand (or a beach) with back light behind them. J.Lo further captioned the photo with several emoji hearts, opting to keep it very simple and understated as she showed off her love for Alex and the celebration of their getting engaged to each other:
Ahhhh!!! SO GREAT!! Congrats to the lovely, so-in-love couple — after rumors, and suspicions, and so much more for quite a while now, we're so happy to say it's official and SHE SAID YES!!!
After several years of dating and being very open and public about their blended families, we are so happy these two are one BIG step closer to making things official as man and wife… and more importantly, that they were able to celebrate their love for each other today with this unforgettable moment!
Related: Jennifer Lopez Makes 'Em All Drool With Sexy Instagram Shot!
The pair has been laying low on a little mini-vacation for a few days now, as evidenced by the last couple days of IG posts they've each been making (below), so you can tell they've had a bit of a romantic R&R getaway with the engagement to top everything off and make it perfect:
Couldn't be happier for the pair!
They've been together for a while now — and of course, they found each other late in life long after both their careers made them very famous and things didn't work out for them with respective other partners and lovers… but they've found soul mates of a certain kind in each other, and it's been so fun to watch their love blossom publicly over the last couple years as they continued to fall for each other day after day up until this climax!
So great!!!
What do U think, Perezcious readers?! Let's all share our HUGE congrats for the couple on their big engagement! Sound OFF in the comments (below)!!!
[Image via Instagram]
Mar 9, 2019 5:59pm PDT