Cops Were Called To Kanye West's Star-Studded Sunday Service Due To Noise Complaints!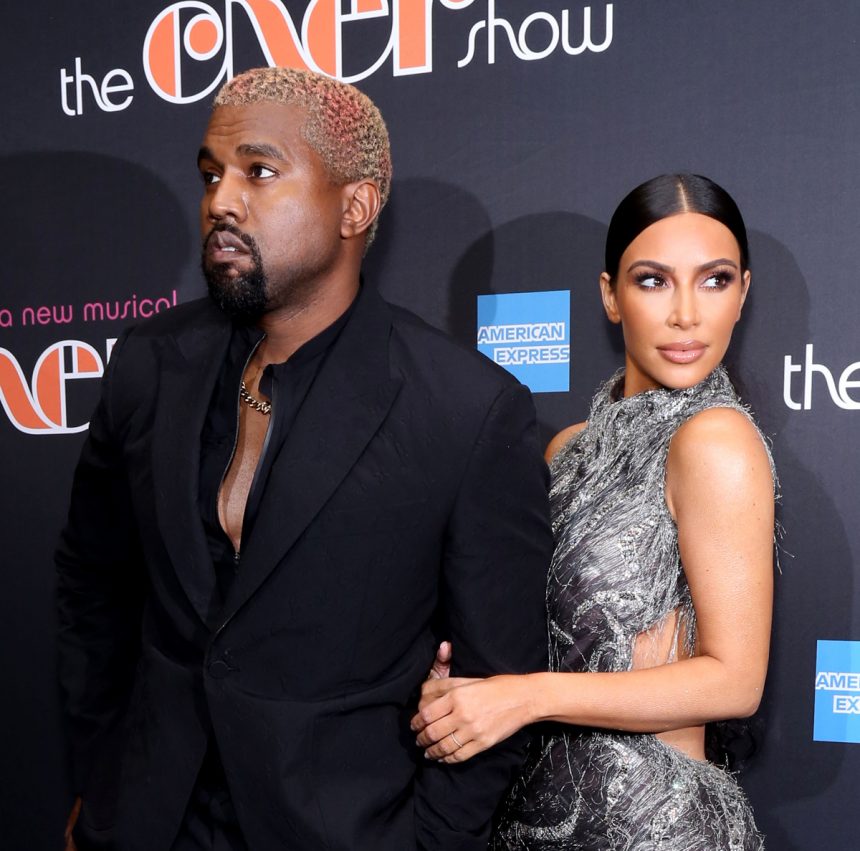 Only Kanye West could put on a Sunday Service so joyful that the police were called to shut it down. 
According to reports, at least two LAPD officers were called to the rapper's weekly spiritual retreat due to "noise complaints from neighbors." Sources at the invite-only event on Sunday say that "celebrities started leaving" after the cops arrived.
Kanye has been putting on his Sunday Services in different locations since early January, which often features a choir combining gospel music with versions of his hit songs. This week's performance was no exception: Ye assembled a massive church choir to sing along as he performed his iconic song Jesus Walks.
Related: Kimye West Are Gearing Up For Baby #4!
The 41-year-old's services have become quite the star-studded affair over the past few months. The first famous members of Yeezy's congregation were Kim Kardashian West, Kendall Jenner, Kourtney Kardashian, and Khloé Kardashian.
But Sunday's event also saw the likes of Courtney Love, Tyler, the Creator, Katy Perry, and Orlando Bloom getting their pray on.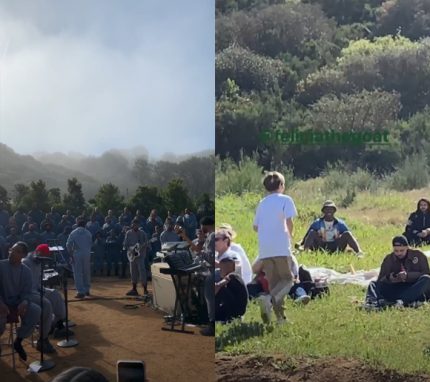 Before the fuzz showed up, everyone was in good spirits. West directed the the large gospel choir and band — all wearing the same grey sweatsuit — while his daughter North West showed off her dance moves for the crowd in a snakeskin outfit. Kimmy Kakes, meanwhile, donned a matching snakeskin pantsuit.
Katy Kat attended the service wearing an all pink ensemble — not to mention her $5 million engagement ring that Bloom proposed to her with on Valentine's Day. Here she is seen posing next to Tony Williams, Kanye's cousin and collaborator:
Looking holy, Mizz P!
Not only has Kanye's gospel performed spiritual versions of his hit songs like Father Stretch My Hands and Jesus Walks in recent weeks, they've also performed yet-to-be released tracks that could appear on his upcoming Yandhi album.
Yeezus has been hard(-ish) at work on his ninth studio album, which has been delayed more than once, over the past six months. The LP was originally slated for a September 29, 2018 release before being pushed back to a November 30 release.
Related: Kim Gets Dragged For Letting North Wear Lipstick & Black Dress
After announcing the first shelving, Kanye revealed he would be flying to "what is known as Africa" to finish recording the album. It was ultimately delayed yet again, this time without a tentative release date.
In January, the father of three, and soon to be four, was recording Yandhi with Lil Wayne, Migos, Timbaland, and 2 Chainz in his Miami, Florida home. It's unclear when exactly the new album will drop, but many fans believe it will be worth the wait.
Watch the clip (below) to hear Ye's gospel choir perform Stormy Nights, an unreleased song that many believe will be on Yandhi:
Someone call the cops — this jam is too hot!
[Image via WENN]
Mar 25, 2019 8:19am PDT