North West is doing her part to encourage safety and have a little fun amid the ongoing coronavirus pandemic!
On Friday, Kim Kardashian West revealed her 6-year-old crafted a "quarantined" house for two of her stuffed dolls, affectionately named and likened to her mom and dad, Kanye West. While the general public has been advised to practice social distancing right now, it sounds like Northie has been keeping herself busy at home with an adorable arts and crafts project that's both creative and super cute!
Related: Kim's Chaotic Kids Video Is Something Every Parent Knows All Too Well…
KKW took to her Instagram and shared a clip of her daughter's handiwork, while narrating:
"North and her houses! She made a quarantined section for Kim and Kanye."
She noted the cardboard creation even came "with windows so we can look out." Check it out (below):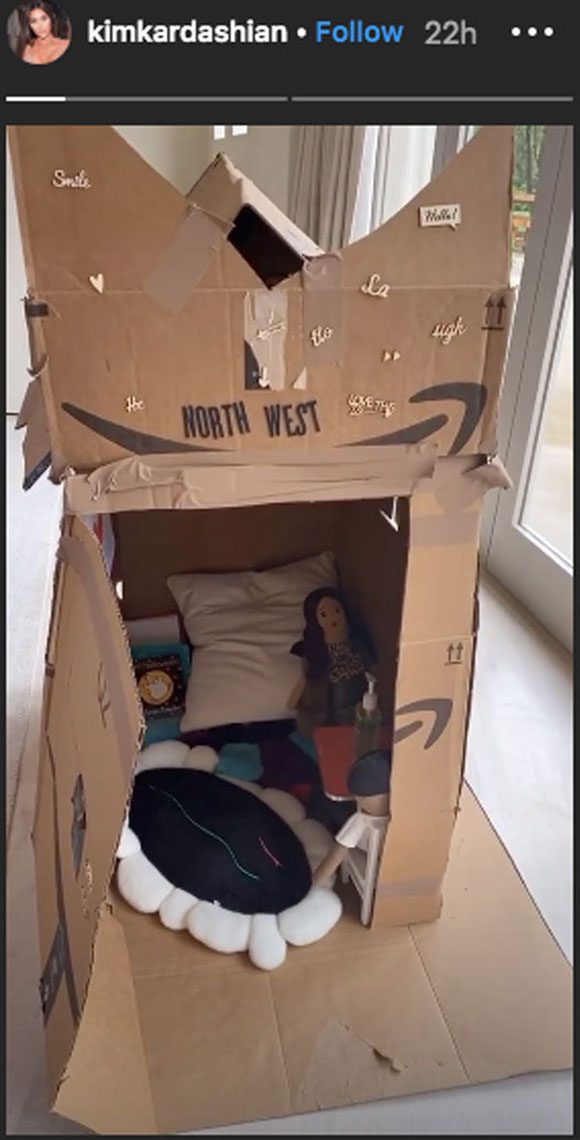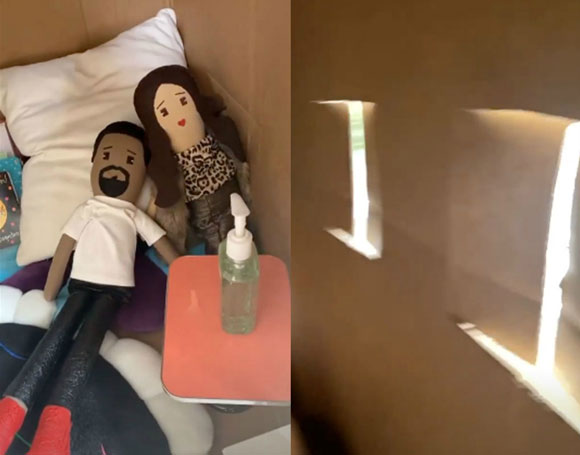 How cute!
It's a good thing these are just dolls because as you likely know, you'll need more than a little hand sanitizer to keep yourself safe from the rapidly-spreading virus.
Despite having a good laugh over North's toys, the KUWTK star insists she's taking the coronavirus threat seriously and even put a little distance between herself and sister Khloé Kardashian after she began coughing in her presence earlier this week! In another clip of herself speaking with a doctor, Kim admitted:
"So doc, Khloé handed this to me, but I don't want to touch it because she handed it to me. Do you have any sanitizer? I cannot give that to my daughter.This is the new jam of what I'm doing every time someone even hands me something. I saw her cough and I'm not down for that."
Speaking of KoKo, she also shared a few precautionary tips with followers on her IG story. While we urge you to stick to explicit health guidelines given by the CDC and World Health Organization (WHO), True Thompson's momma actually shared a great list of suggestions. She began:
"I am always about mind, body and soul. Now more than ever, it's so important to take care of yourself and those around you. Please stay safe, healthy and take the necessary precautions to protect yourselves and your loved ones."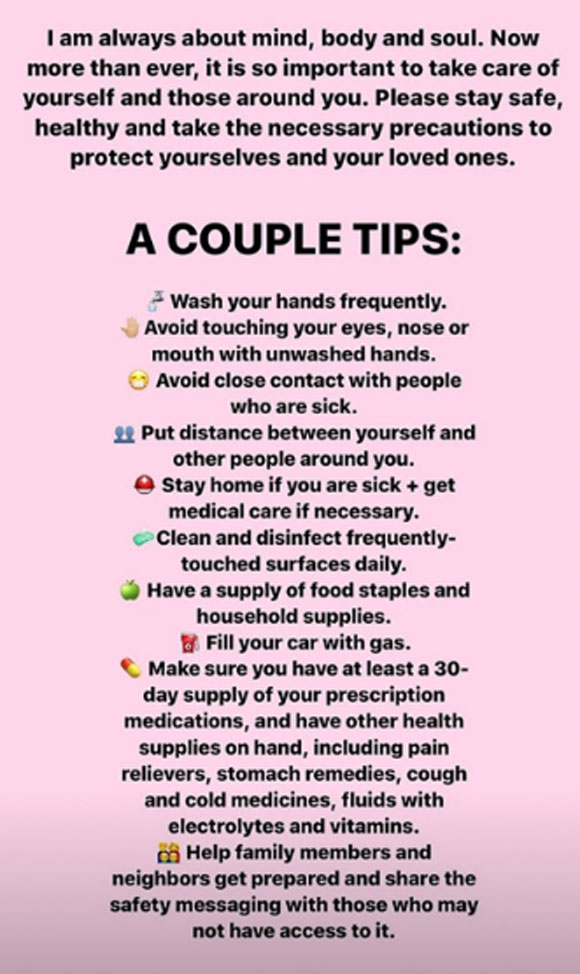 Stay safe out there, everyone!
[Image via WENN/Avalon/Kim Kardashian West/Instagram].
Related Posts
CLICK HERE TO COMMENT
Mar 14, 2020 14:30pm PDT