Did Tess Holliday Unfollow A Woman For Losing Weight??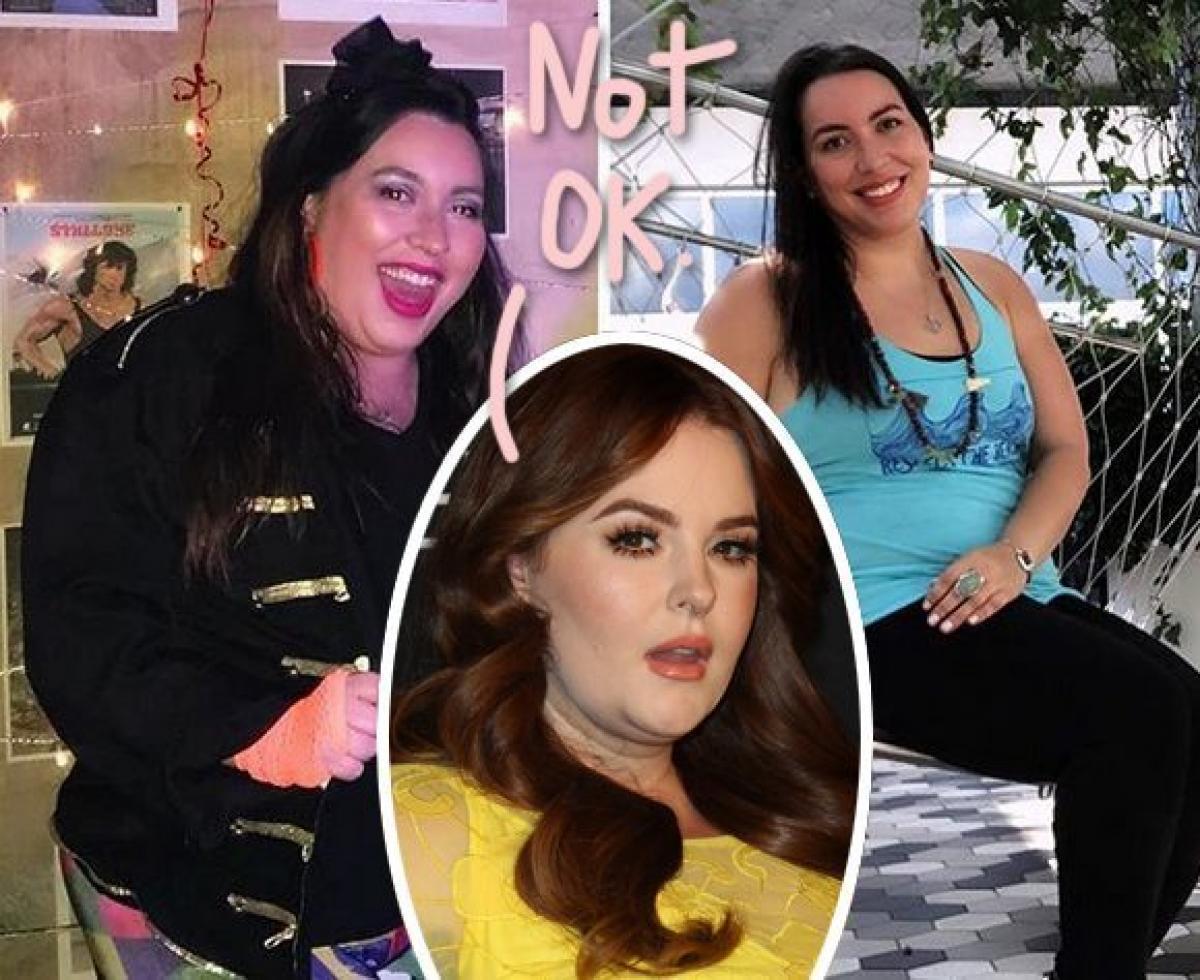 Are before-and-after pics harmful? Is the body positive movement disingenuous?
Some serious questions came up after a woman revealed body positive model Tess Holliday unfollowed her on Instagram — and told her it was because of her weight loss photos!
Jenny Lee Molina posted her disappointment Wednesday over finding out her body positive role model had unfollowed her.
Related: Melissa McCarthy Says A Journalist Harassed Her About Her 'Tremendous Size'
Moreover, when she reached out to find out why, Tess told her it was because her weight loss photos were "triggering" and "not body positive."
Molina has lost 80 lbs over the past year after a scary diagnosis of prediabetes from her doctor.
She's been posting photos of her journey along the way — and when she finally lost enough weight to show a side-by-side, she got dropped by her inspiration. See her story (below):
Jenny got more in depth on her IG Story, including posting screenshots of her text conversation with Tess: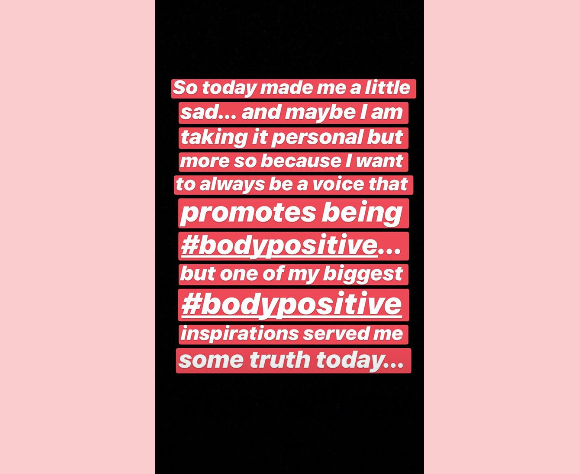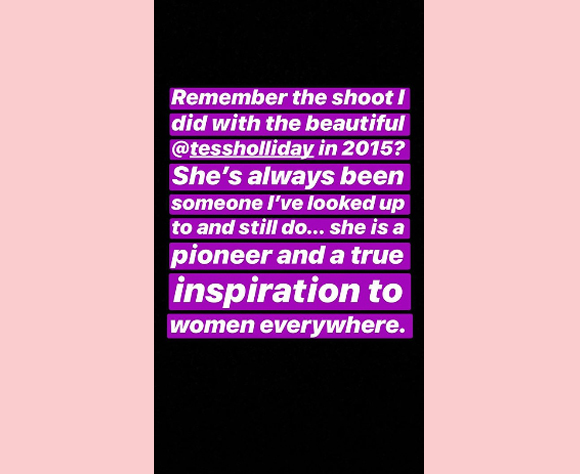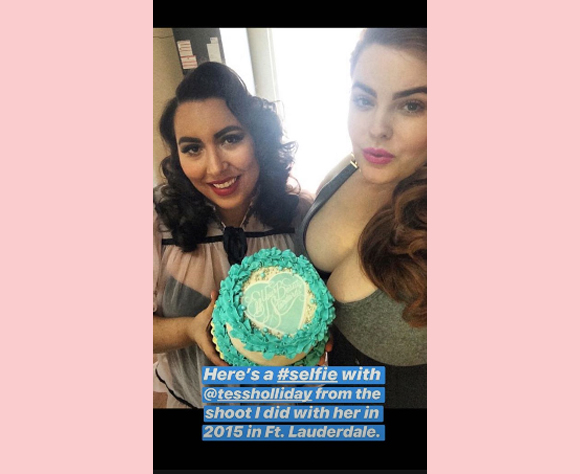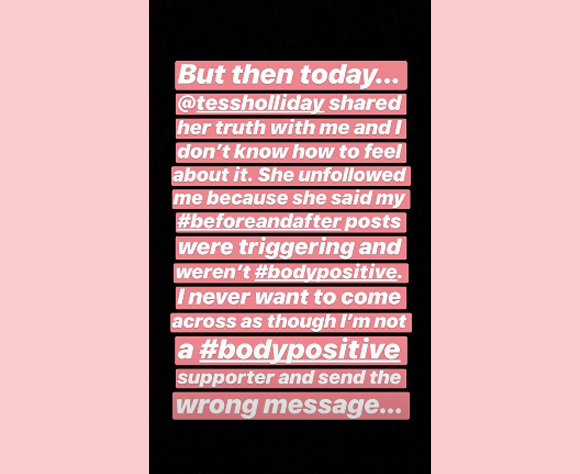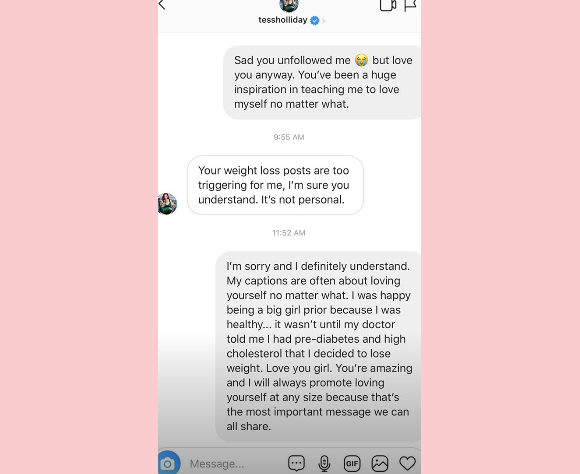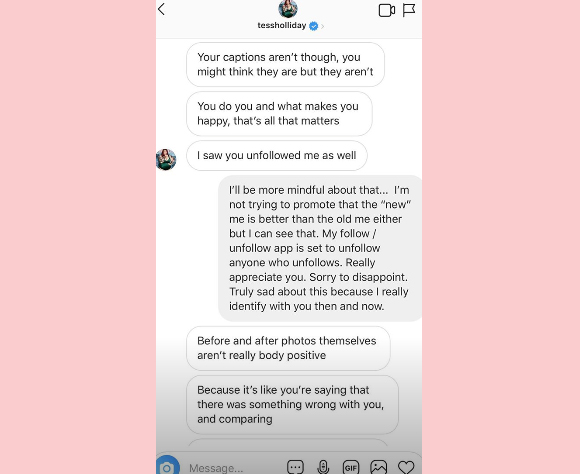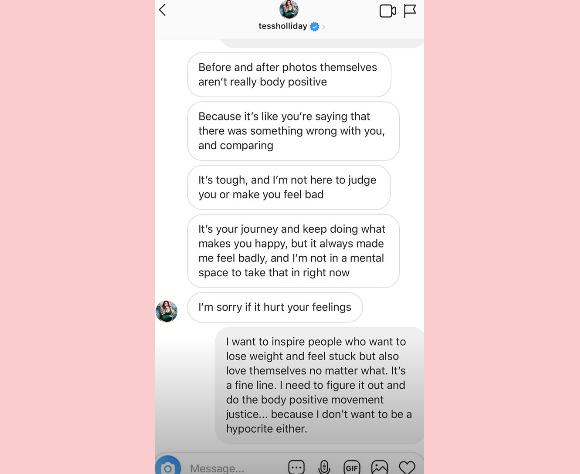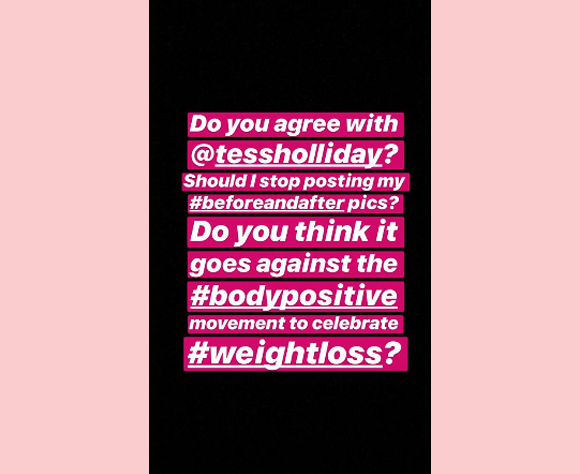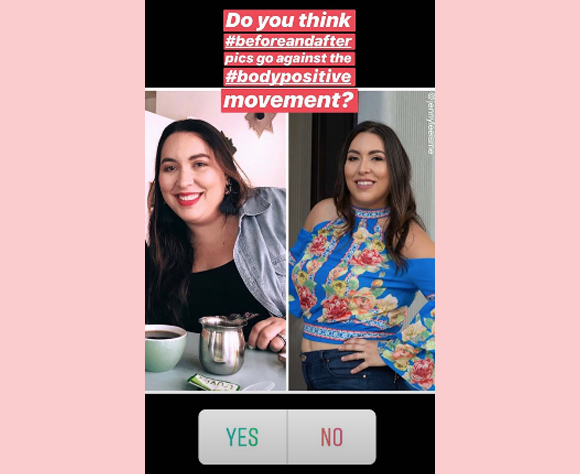 She then posted: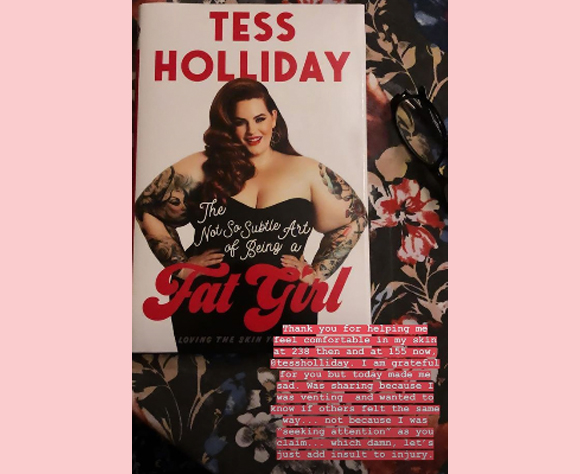 Ultimately, Jenny came to her own conclusion, which she explained in another lengthy post:
What do YOU think, Perezcious readers?
Jan 10, 2019 11:47am PDT