Trisha Paytas & Fabio Are OTP In New Music Video For 'Miss You In My Sheets' — Watch The Half-Naked Romp!
HOLY S**T BALLS!
Trisha Paytas just dropped a sexy new music video featuring Fabio Lanzoni. Yes, the one and only long-haired majestic creature from romance novel covers and I Can't Believe It's Not Butter commercials!
WILLLLLD!
Video: Watch Us Interview Trisha Paytas — WILD Content And Tea Spilled!
In Miss You In My Sheets, the scantily clad YouTube star runs around Hawaii in tiny outfits, while scenes where she's snuggling up on Fabio (and his luscious locks) are sporadically cut in.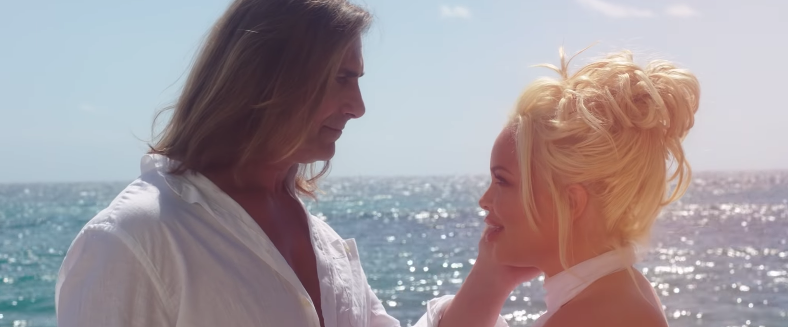 The quality of music video is really stellar considering Trisha made a career out of vlogging her kitchen floor crying fits and freakout moments! LOLz!
Whatever pays the bills, right??
The smooth song isn't half bad either! We especially love the homage to her super crush Donnie Osmond with the lyrics:
"I want your body up on me like Donnie, I want cha."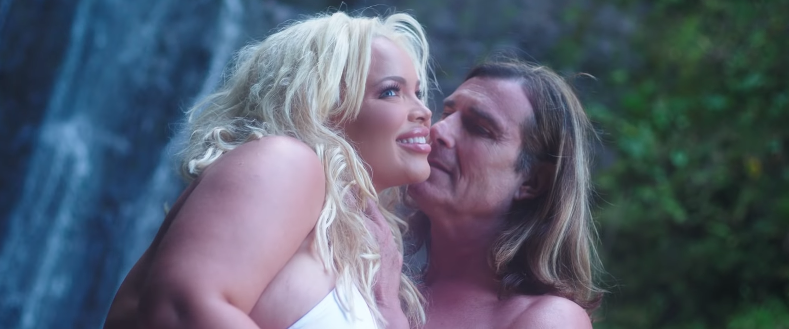 We wonder what the Italian model thought about starring in the controversial web star's visual?? He looked to be enjoying himself, no?!
Anyway… Trisha has had one hell of year. In June of 2018, the mukbang icon and her actor boyfriend Jason Nash broke up after he reportedly called her fat. Trisha vowed to lose 50 pounds before making new videos for fans, but continued her vlog breakdowns despite the promise.
After a brief hiatus and trip to the east coast, Trisha revealed she and Jason reconciled. All seemed to be relatively smooth sailing till the duo broke up again, right before Valentine's Day 2019, after she made a controversial since-deleted video calling out Jason and his friend David Dobrik.
Despite the heartbreak, Trish still dropped a romcom-themed music video starring Nash on V-Day. You can watch that pop culture delight HERE! Now, Trisha is focusing on herself — and her fierce as hell revenge bod!
Related: Trisha Paytas Has Done Some Crazy S**T On YouTube! Look Back On Some Top Moments!
Thoughts on the new song and music video, Perezcious readers? Can you not get enough of the blonde star's larger-than-life personality? Or is she too damn problematic for her own good?
Share all your thoughts by spilling the piping hot tea in the comments (below)! Ans don't forget to watch Paytas' new music video with Fabio, in all his glory, (above)!
Apr 5, 2019 3:11pm PDT