Man Claims Wendy Williams' Estranged Husband 'Practically Raped' Him, Held Him As A 'Boy Toy'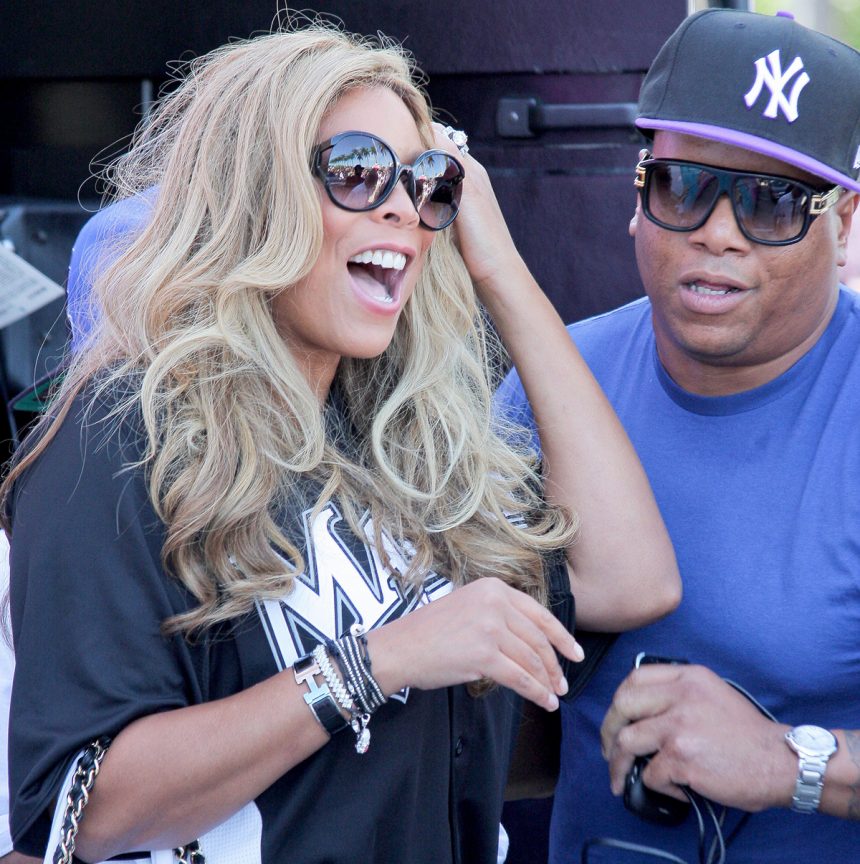 Wendy Williams' estranged husband, Kevin Hunter (pictured above with Wendy), is being accused of "practically" raping a former musician on his label, and eventually moving the man into his condo where Hunter allegedly treated him as a "boy toy."
The claim comes from musician Aveon Williams (no relation), better known as a performer as Aveon Falstar, who appeared on the unWineWithTashaK podcast over the weekend and made the explosive allegations against Hunter, alleging the sexual abuse began after Williams' estranged husband signed the man to his record label.
Related: Wendy Williams Reportedly Fires Her Husband!
According to Falstar, who has also gone by the stage name PM, he actually first met Hunter over a year ago at a taping for The Wendy Williams Show, where the musician had been invited on to perform during the show's warm-up. Hunter, Falstar claims, wasn't sold on the artist as a signable act, but allegedly it was Sharina Hudson — Hunter's reported mistress — who apparently convinced Hunter to sign the artist to his label. Got all that?! OK…
But before long, the business relationship apparently turned sexual, Falstar claimed on the podcast, noting that Hunter allegedly moved him into a Fort Lee, New Jersey condo and treated him "as a boy toy."
He explained (below):
"It wasn't a sexual relationship. It was much more of an abusement relationship. It was much more of a put me down and keep me as your boy toy relationship. We did [have sex] … He came over and practically raped me at 3 o'clock in the morning."
Wow… Those are some very, very serious allegations!
Falstar further claimed that his law firm sent Hunter a "pre-suit" demand letter detailing the alleged sexual assaults and asking for an undisclosed amount of money.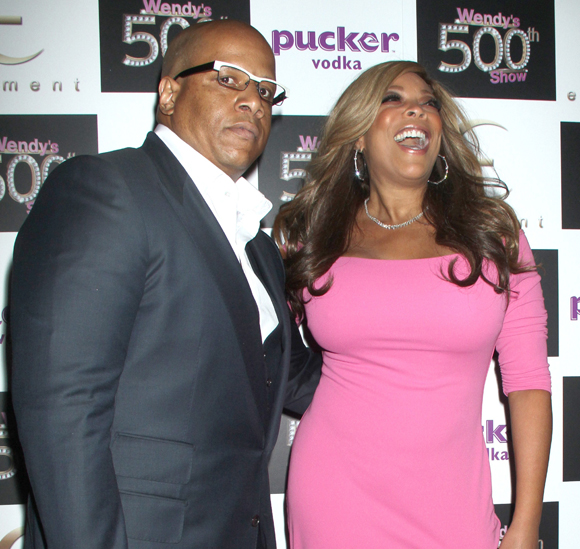 Hunter's legal team did not immediately respond to the letter itself, or to the podcast when it was first published over the weekend. But now, they've got something to say, and they're busting back HARD against the shocking claims of rape and sexual assault.
Here's the statement released to the media by a rep for Hunter's legal team (below):
"The claims levied by Mr. Aveon Williams against Mr. Kevin Hunter are baseless and are completely false. Mr. Williams' actions are a part of an elaborate scheme to extort money from Mr. Hunter and is nothing more than an attempt to shake him down for financial gain. This office did not offer to settle this matter for any amount nor did we counter their offer as, in accordance with our own independent investigation of these claims, we determined that Mr. Williams' claims were without merit and we will not allow our client to be extorted by Mr. Williams. Mr. Hunter denies Mr. Williams' claims in the entirety and it further saddens us that Mr. Williams is essentially making light of crimes involving sexual battery by levying these false claims, which a great disservice to those individuals who have actually been the victim of these types of heinous crimes."
Wow.
Talk about a strong denial!
Related: Hunter Speaks Out About His Divorce From Williams
Falstar's attorney has not yet released a response; further, Wendy has not publicly addressed any of these rumors or allegations, either, though we'll update you if anything more significant comes from this case…
Reactions, Perezcious readers?? Sound OFF in the comments (below)…
[Image via WENN]
Apr 17, 2019 7:10am PDT