Kevin Hunter Speaks Out About Wendy Williams Divorce — 'A Time Of Self-Reflection'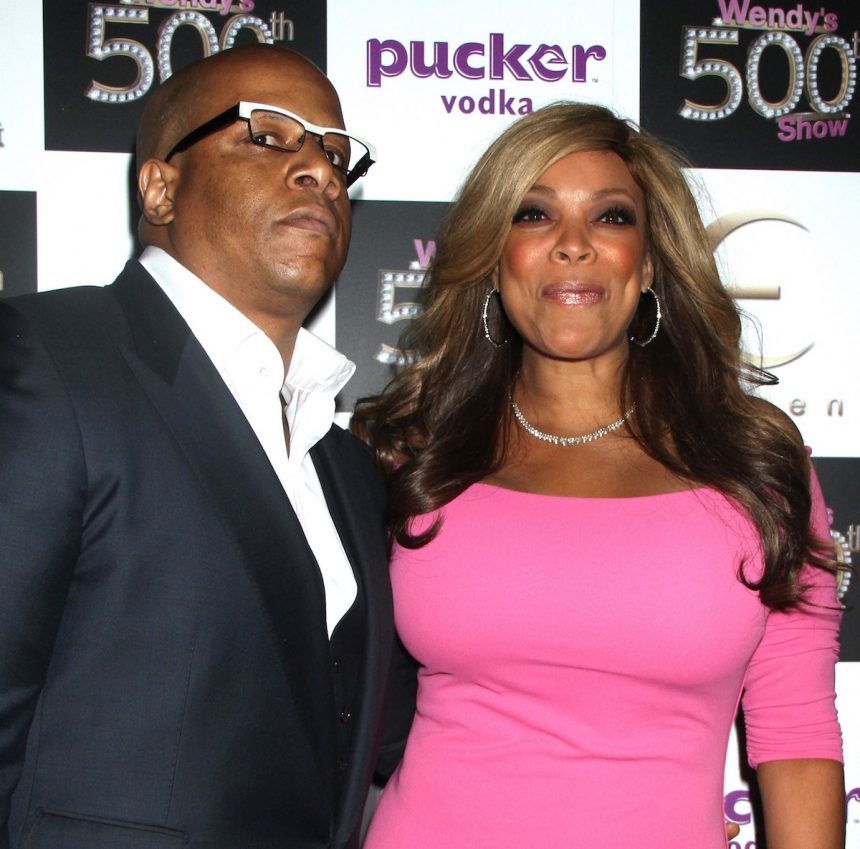 Less than one week after it was confirmed his wife Wendy Williams is filing for divorce, Kevin Hunter is breaking his silence.
Following months of hurdles and relationship woes, it was confirmed that the TV host served her husband with papers on Thursday, April 11 after 22 years of marriage.
Related: What Behavior Made Wendy Williams FINALLY File For Divorce??
And on Tuesday, The Wendy Williams Show executive producer opened up in a statement to E! News about his estranged wife:
"28 years ago I met an amazing woman: Wendy Williams. At the time, I didn't realize that she would not only become my wife, but would also change the face of entertainment and the world. I have dedicated most of our lives to the business empire that is Wendy Williams Hunter, a person that I truly love and respect unconditionally."
He continued:
"I am not proud of my recent actions and take full accountability and apologize to my wife, my family and her amazing fans. I am going through a time of self-reflection and am trying to right some wrongs."
If you haven't been keeping up over the past several months, between Wendy's battles with sobriety and health issues, and reports of her husband's alleged infidelity and love child with mistress Shania Hudson, we can only imagine how much pressure the couple has been feeling.
Kevin concluded:
"No matter what the outcome is or what the future holds, we are still The Hunter Family and I will continue to work with and fully support my wife in this business and through any and all obstacles she may face living her new life of sobriety, while I also work on mine. I ask that you please give me and my family privacy as we heal. Thank you."
Related: Wendy Williams' Ex-Husband Spills Tea About Her Alleged Infidelity
As we previously reported on Monday, Williams made a statement of her own during the Hot Topics segment on her show, first addressing the irony of herself making the news:
"It's crazy 'cause now my business is your business. It's kind of funny. Turnabout's a fair game, I get it."
She also revealed that she'll be "on her own" after moving out of the sober house she was previously living in:
"I'm moving out of the sober house in just a few days, you know. It'll be Wendy on her own. I have to tell you, you know, I've been dealing with issues with addiction, alcoholism, and I have a whole new life that I planned for myself and my son. Believe me you, when you lay in a room with no TV and four gray walls all day… this is my life in the sober house, it's one of the best things, honestly, that could have ever happened to me."
Lots of changes are clearly in store for the entire Hunter family!! And Williams, too!
[Image via Mr. Blue/WENN.]
Apr 16, 2019 8:34am PDT