The Aiden Fucci case took a surprising turn on Monday. As you've probably read by now, the Florida teen is standing trial for the shocking murder of Tristyn Bailey. On Mother's Day 2021, the 13-year-old cheerleader was stabbed 114 times, at least 49 of which were defensive wounds — meaning she was alive and fighting back — then left in the woods. It's one of the most horrific killings we've ever heard of. Perhaps even more disturbing, just days later, on May 27, her 14-year-old classmate was charged with the crime. To think a child could do this…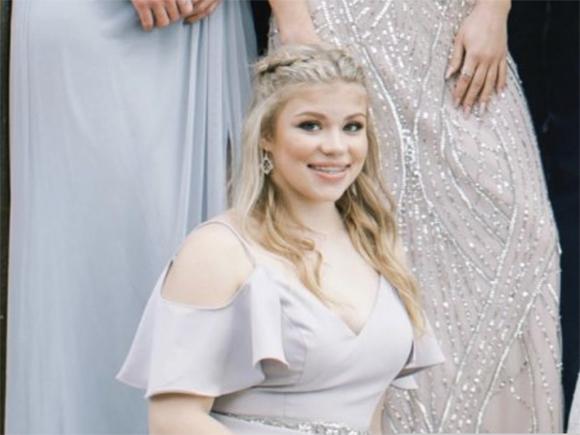 Fucci previously pleaded not guilty to first-degree murder. He was facing an uphill battle with all the evidence pointing squarely at him. He was caught on video walking with Tristyn and later running from the scene of the crime alone. After her death, Fucci even teased he knew more about her disappearance in a Snapchat post. It didn't look good for his defense. Add to that he was being tried as an adult, too — meaning the consequences if he was convicted in the Florida court would likely have been life in prison, or possibly even the death penalty, which is still legal in the Sunshine State.
Related: Fucci Talks 'Demons' And Acts Possessed In Early Court Hearing
However, all that changed this week as he reversed his plea. In an unexpected legal move, the now-16-year-old changed his plea to guilty during an appearance at the St. Johns County Courthouse on Monday.
For a time we were actually wondering if he was angling for an insanity defense. His erratic courtroom behavior almost seemed like it was capitalizing on the reaction to violent and "Satanic" drawings found in his notebooks after the arrest. But in the end, we guess his lawyers convinced him and his family he was going to lose the trial if he didn't throw himself on the mercy of the court. At least this way he could be out in a couple decades.
After his legal team informed the court of the decision, he asked to make a personal statement. He actually apologized to Tristyn's family for her murder! He said:
"I'm sorry to the Bailey family and to my family."
This isn't like stealing a bike, he stabbed her over a hundred times. How do you apologize for something like that? As to the sincerity of Fucci's supposedly remorseful statement, we'll leave that to you. See the moment for yourself (below):
Fucci's sentencing hearing is scheduled for just two and a half weeks away, on February 23 — assuming there are no more surprises.
[Image via Law&Crime Network/YouTube/Facebook.]
Related Posts
CLICK HERE TO COMMENT
Feb 06, 2023 15:09pm PDT