Did Jamie Foxx Split With Katie Holmes For Real — And Already Find Someone Else??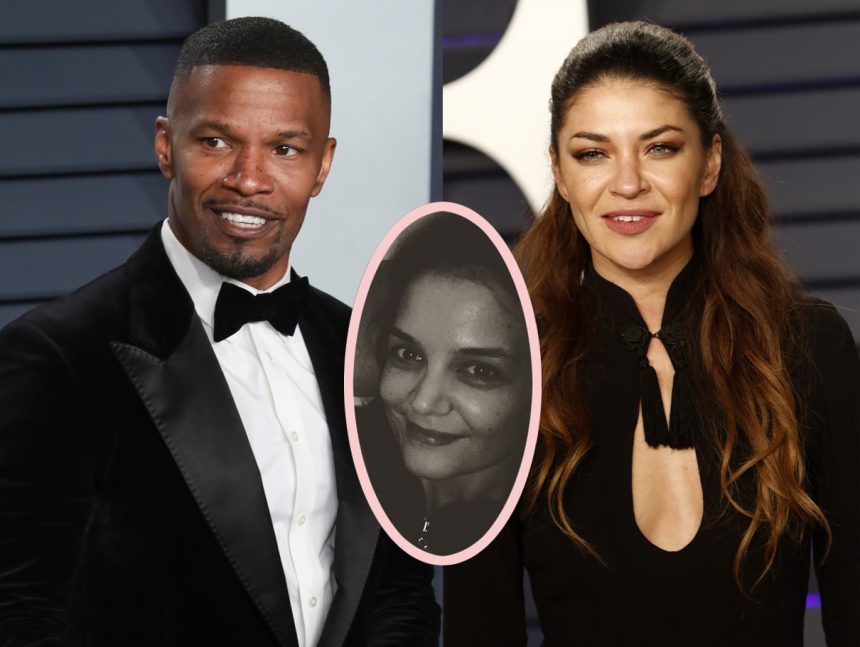 Jamie Foxx has been "not dating" Katie Holmes for four years. But is he "not dating" someone new these days?
The intensely private couple were spotted kissing as recently as December, during a romantic holiday getaway — but they haven't been seen together since.
So when Jamie told a crowd at an Oscars after-party he was "single" was he keeping up the enduring public facade? Or telling the truth this time?
Photos: KarJenners Show Off 'Revenge Bodies' Amid Cheating Scandal
Seeing all the evidence requires following the Robin Hood actor through the entire night.
It was at Byron Allen's party where an eyewitness tells HollywoodLife the actor-singer made his declaration to the crowd:
"Right before he sang, he told the crowd he's single. He had a lot of women on stage and danced with them! He told the crowd, 'I'm single.'"
That's pretty definitive — or at least it would be if he hadn't been denying the Katie romance for years.
But he also spent time at the Vanity Fair party that evening — as did his costar Jessica Szohr.
See, Jamie recently cast the Gossip Girl alum in his upcoming sports flick All-Star Weekend, which was apparently filmed in 2017 but has faced massive delays for some reason. Around that time she posted:
and
But is he still just a friend?
The two were photographed later together at Beyonce and JAY-Z's more exclusive after-party.
While they weren't engaging in PDA or anything, they were very much attending together; Jamie can be seen in video escorting the Orville actress inside.
However, it seems from social media posts Jessica may have spent most of her time inside the party with pal Alexis Rupp.
Hmm.
Does Jamie have a new lady? Or is all this more smokescreen meant to out-Foxx us all?
What do YOU think, Perezcious readers??
[Image via Sheri Determan/Regina Wagner/Future Image/WENN/Katie Holmes/Instagram.]
Related Posts
CLICK CLICK CLICK Next Article
Feb 26, 2019 12:07pm PDT