Kim Kardashian Raves About Kanye West's Mysterious Sunday Service!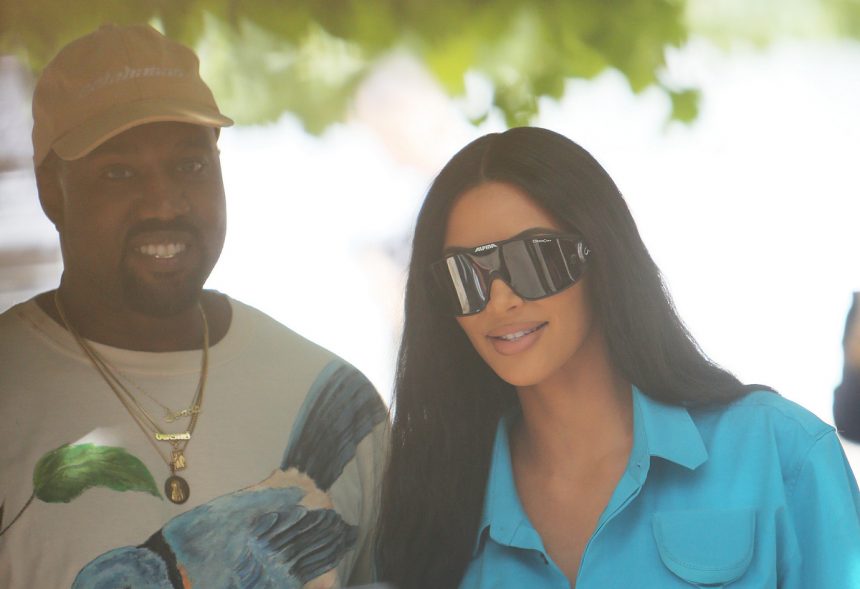 All praise Yeezy!
In the latest issue of Elle magazine, Kim Kardashian discussed husband Kanye West's enigmatic Sunday Service, which is usually located on the outskirts of Los Angeles, and always features an enormous gospel choir and a live band.
Related: Kanye West Is 'Happy' In LA & No Longer Wants To Move To Chicago!
The KUWTK star explained:
"It's honestly more like a healing experience for my husband. It's just music; there's no sermon… It's definitely something he believes in—Jesus—and there's a Christian vibe. But there's no preaching. It's just a very spiritual Christian experience."
Despite the "Christian vibe," the weekly event is inclusive to individuals of all faiths.
"[Sister Kourtney Kardashian's] best friends come all the time and they're Muslim. All my Jewish friends came on Sunday; they loved it. Everyone that comes understands it's just a really healing experience with an amazing choir, and amazing messages about love to start off your week."
As we reported, attendees are treated to a brunch before the service — which has taken place in several locations around Los Angeles, including Kimye's Calabasas home.
In order to keep the event top secret, guests are reportedly required to sign a non-disclosure agreement before they attend — but that doesn't stop the KarJenner sisters from sharing clips from the service on their respective Instagram pages.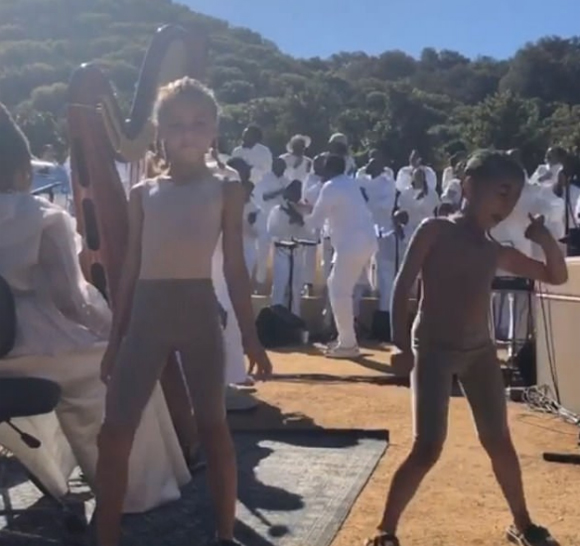 In fact, Kim has regularly posted videos showing Kanye's choir singing gospel versions of his songs like Jesus Walks, Lift Off, and Father Stretch My Hands, Pt. 1.
The Church of Yeezy has reportedly also attracted A-listers including Katy Perry, Orlando Bloom, Tyler, the Creator, Courtney Love, and David Letterman. Of course, KarJenners — including Khloé Kardashian and Kendall Jenner — are all regular members.
In fact, the public will soon get a chance to experience Kanye's spiritual extravaganza. As we reported, the 41-year-old announced he'll be putting on an Easter Morning Sunday Service at Coachella later this month.
In the interview, Kim also opened up about her negotiating skills, which she has learned from mom Kris Jenner.
"I am very fortunate that my mom and I have worked together from the very beginning of my career… She is the best negotiator, and that's always been her role. I didn't have that loud personality in the beginning that allowed me to negotiate for myself. I was really insecure about how to negotiate for myself, and so I would always look to her to show me how to do that for myself."
She continued:
"Now I think I'd be very confident in doing that for myself, but it's always a learning curve… So what I would suggest to someone at the beginning of their career is to start off by saying yes to everything. I felt like there was power in learning from everything and trying it all… Now of course I look back, and although I love that phase of my life and I learned so much going through it, I wish I'd had the confidence to say 'no' to things I didn't believe in.'"
The 38-year-old added:
"I would love to teach that to my kids, and my friends, and my younger sisters… Just stay true to who you are in your career and stand up for what you believe in when negotiating."
Speaking of her kids, Kim revealed she is concerned with how her littles ones — North (5), Saint (3), and Chicago (14 months) — will react to baby #4, a boy carried via surrogate.
"I do worry about them getting along, because for my sisters and I, we were just so close growing up and obviously still are… And I want them to be, too!"
Gotta have faith!
[Image via Jonathan Rebboah/News Pictures/WENN.]
Apr 4, 2019 9:19am PDT