Shade Or No Shade? Kim Kardashian Announces The Same Launch Date As Taylor Swift!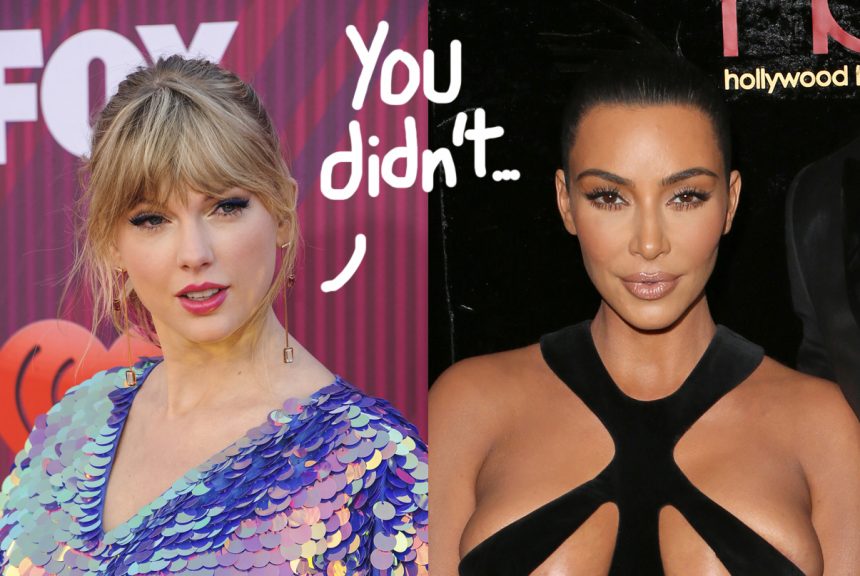 And the beef goes on…
The idea of a fragrance launch being used as an attack is pretty farfetched — unless you're talking about the ongoing feud between Kim Kardashian West and Taylor Swift.
In that case, it's pretty darn plausible.
Photos: All The Times Kim Has Used Her Platform For Good
Kim and little sis Kylie Jenner dropped the announcement of their anticipated collab on Instagram Monday, writing:
"KKW FRAGRANCE X KYLIE launching 4/26 at NOON on kkwfragrance.com Three colorful bottles in nude, pink and red. These lip-shaped fragrances offer notes of red lotus blossoms, liquid amber and peony."
The bottles, seen in the pic, are shaped like suspiciously plump lips.
Genius.
So what's the problem? Nothing about the product — it's that date. April 26.
See, Taylor has been teasing for days that she's finally dropping new music on April 26.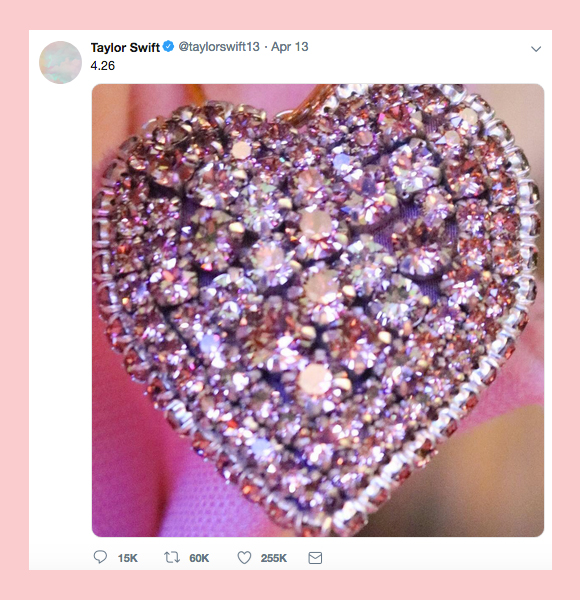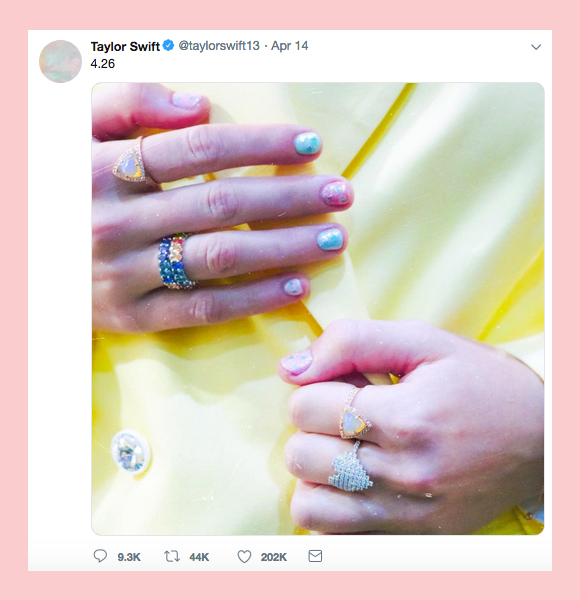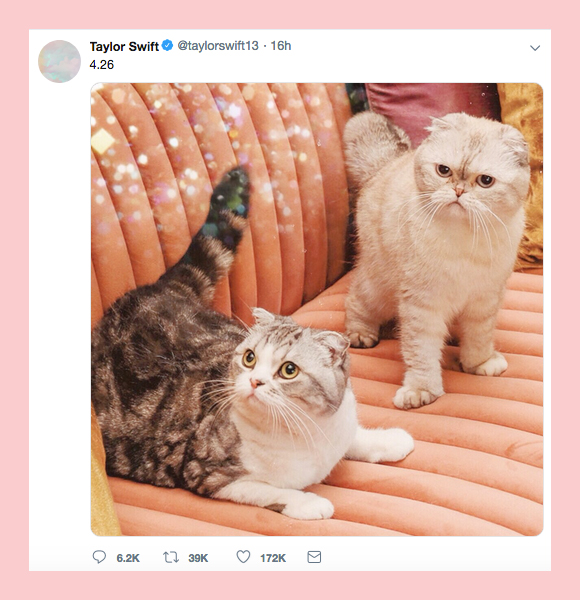 Swifties have even dubbed 4/26 Taylor Swift Day already.
So when Kim announced the same date, Tay's fans came at her in typical fashion, filling the comments section:
"hmm…. April 26? the same day as Taylor's Swift's announcement. THIS IS WHY WE CANT HAVE NICE THINGS :/ (would put a rat, but rats are nice, sweet animals who don't deserve to have people have them)"

"NONONO THIS IS TAYLORS DAY STOP TRYING TO MAKE IT ALL ABOUT YOU"

"Yeah nope, sorry. April 26th is Taylor's day."

"INSTEAD OF BUYING THIS, YOU CAN BUY TAYLOR SWIFT'S NEW SINGLE AND STREAM IT!!"

"I'd rather stream ts7 on 4.26, sorry..that day is already taken"

"Yo, Kim I really don't care about your fragrance, I'ma let you finish, but first go buy & stream Taylor's new single at 4.26!"
Why wouldn't fans allow it could be a coincidence?
It's certainly possible the launch date was chosen well before the announcement, that's typically how these things work. It could have been chosen before Taylor even went public with her date.
Maybe it was just a business decision?? Maybe they both thought they'd be good counterprogramming to the release of Avengers: Endgame that day?
Video: Avengers Bring New Clip To GMA
You can't blame fans for not buying that; Kim and Taylor have been feuding for years now.
The enmity started when Kanye West stormed that stage at the VMAs all those years ago and came to a head in 2016 when the rapper released his track Famous, in which he included the bars:
"I feel like me and Taylor might still have sex

Why? I made that bitch famous"
Taylor took umbrage at that, naturally — and that's when Kim stepped in.
To defend her husband, she released audio recordings of conversations Kanye had with Taylor in which he told her the concept of the song, and she gave it her blessing!
Taylor still attests she didn't know the worst of it. And there's no evidence she knew anything about the music video, which features a nude doll of her in bed with Kanye.
She has even called the video "revenge porn."
So with that history behind them it's no wonder fans think this is shade in the first degree.
So tell us, Perezcious readers — what do YOU think??
[Image via Apega/FayesVision/WENN.]
Apr 16, 2019 12:22pm PDT