Before Meghan Markle became the Duchess of Sussex, she was an artist available for hire.
Prior to skyrocketing to the top, the Suits alum made a living off of one forgotten talent: calligraphy! You know, it's the super decorative, fancy-looking handwriting?? And it sounds like she was pretty good! During an interview with Us Weekly over the weekend for their 25 Things You Don't Know About Me feature, a certain celeb dished that the 42-year-old actually wrote his wedding invitations!
Any guesses who?? Well, we won't keep you waiting any longer…
Robin Thicke!!!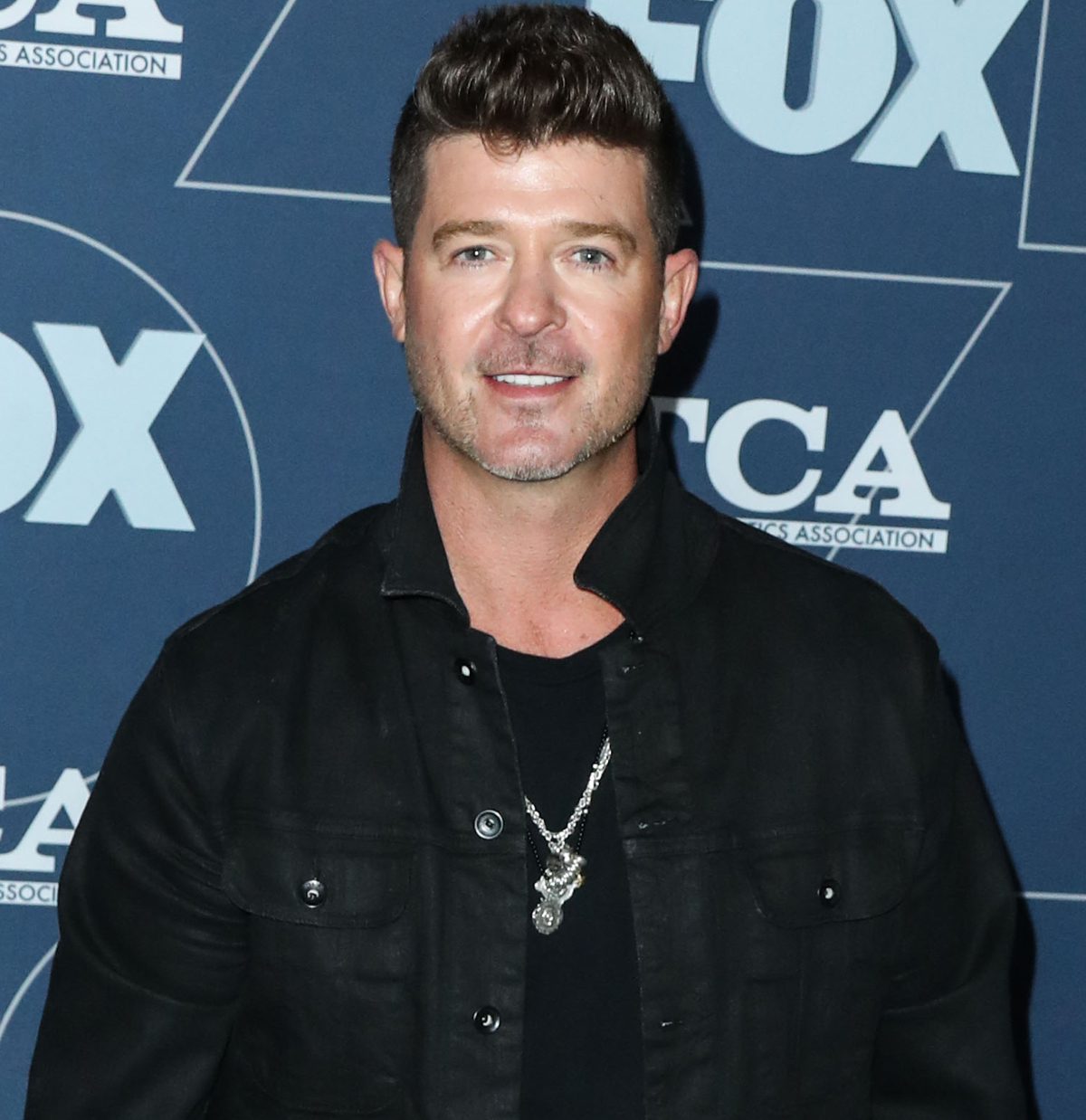 That's right, for his wedding to Mission: Impossible actress Paula Patton nearly 20 years ago, Meghan played a big role in the look of their invites. He shared:
"When I got married in 2005, Meghan Markle wrote my wedding invitations in calligraphy."
OMG!
At the time, Meghan was just 23 years old trying to carve out her place in the world. Suffice to say she made it big!
Related: Taylor Swift Made THIS Super Flirty Comment About Travis Kelce During Sunday's NFL Game!
During an old interview with Esquire back in 2013, the mother of two opened up on how she used the skill to her advantage while "auditioning" for roles in Hollywood:
"I went to an all-girls Catholic school for six years during the time when kids actually had handwriting class. I've always had a propensity for getting the cursive down pretty well. What it evolved into was my pseudo-waitressing job when I was auditioning. I didn't wait tables. I did calligraphy for the invitations, for, like, Robin Thicke and Paula Patton's wedding."
Robin and Paula went on to divorce in 2015 and has since moved on with model April Love Geary.
Still, that's o wild!! What are YOUR thoughts, Perezcious readers? Were you expecting that? Let us know in the comments down below!
[Images via Adriana M. Barraza/MEGA/WENN]
Related Posts
CLICK HERE TO COMMENT
Oct 02, 2023 09:45am PDT