Rosie O'Donnell Claims She Was Sexually Abused By Her Father As A Young Child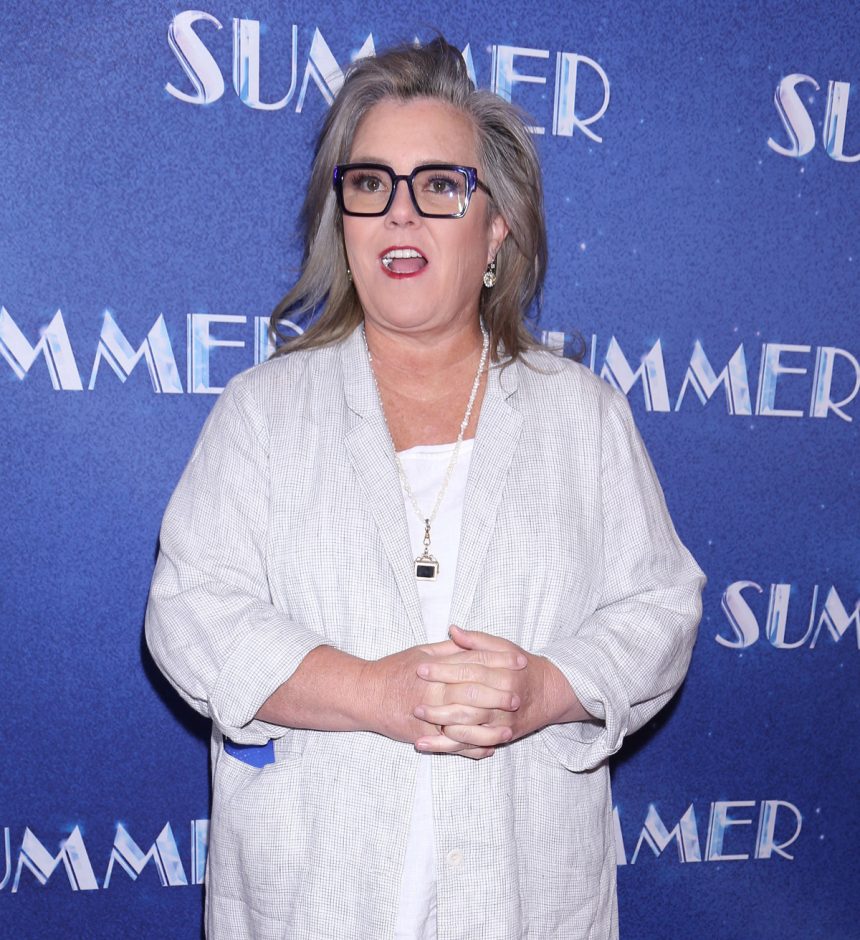 Rosie O'Donnell is spilling some of her biggest secrets in a new book about The View — but the biggest, darkest secret she reveals in it dates back to her childhood.
The SMILF actress is one of the many personalities who agreed to open up about the daytime talk show in an upcoming book titled Ladies Who Punch: The Explosive Inside Story of The View.
While O'Donnell definitely spills some top-grade tea about the ABC morning program, she also opens up with author Ramin Setoodeh about allegedly being sexually abused by her father when she was a child.
Video: Rosie Addresses Those 'SMILF' Misconduct Allegations!
Recalling the trauma she allegedly suffered at the hands of Edward Joseph O'Donnell, the 56-year-old said to Variety:
"It started very young. And then when my mother died, it sort of ended in a weird way, because then he was with these five children to take care of. On the whole, it's not something I like to talk about."
But she has been a longtime advocate for sexual abuse survivors around the world.
The comedian, who has previously opened up about her struggles with major depressive disorder, went on to explain that being abused by a parent can stay with a person their entire life, continuing:
"Of course, it changes everyone. Any child who is put in that position, especially by someone in the family, you feel completely powerless and stuck, because the person you would tell is the person doing it."
O'Donnell's father passed away in 2015. 
Related: Rosie IS Engaged To Elizabeth Rooney!
The comedienne went on to have a tumultuous relationship with her adopted daughter, Chelsea, for years. Back in 2015, O'Donnell took to Twitter to announce that the then-17-year-old had run away from home. She was later discovered living in New Jersey with a man she met on Tinder, then, after her 18th birthday, moved in with her birth mother in Wisconsin.
In 2017, Chelsea revealed she was pregnant and planning to keep her baby away from Grandma Rosie. Thankfully, the two reconnected after she gave birth last year.
In the book, which will be available nationwide on April 2, the TV personality details her relationship with her father in a chapter about The Rosie O'Donnell Show.
She'll also speak about her time as a cohost and moderator for The View — so, hopefully the dark childhood trauma stories will be counterbalanced by some juicy behind-the-scenes drama that went down between her and Elisabeth Hasselbeck.
[Image via Joseph Marzullo/WENN]
Related Posts
CLICK CLICK CLICK Next Article
Mar 14, 2019 6:00am PDT