Woman Gets Stung By Scorpion Mid-Flight & Has 'Full-Fledged Panic Attack'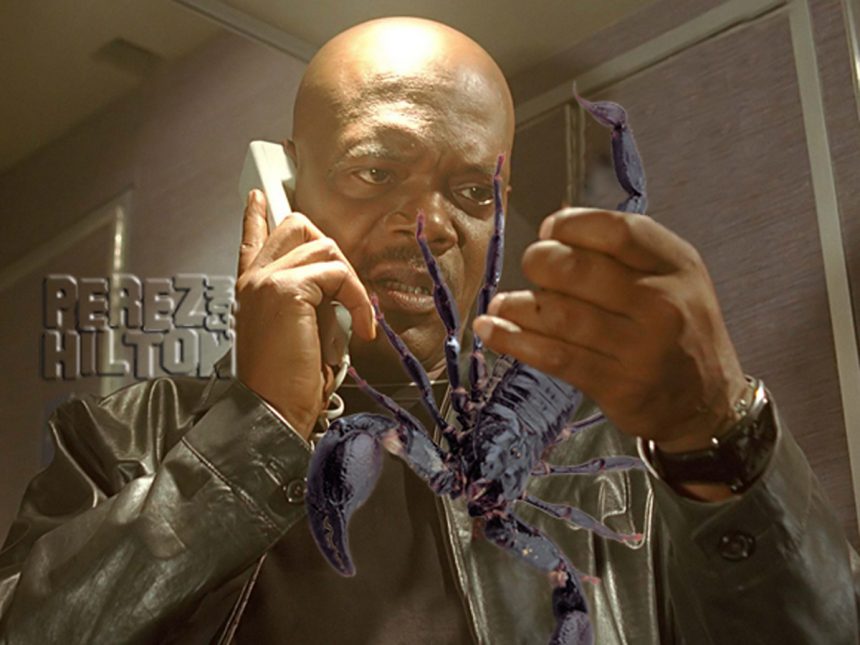 We've had it with these motherf**king scorpions on these motherf**king planes!
A woman on an Air Transat flight late last month says she was assaulted by an arachnid that was apparently hiding in her seat — and understandably had a "full-fledged panic attack."
According to CBC News, Quin Maltais was toward the end of her four-hour flight from Toronto to Calgary, Canada on February 26 when she started to feel an odd sensation in her lower back.
Photo: Woman Finds PYTHON In Her Shoe After Flight Home
She told the outlet that she "just kind of ignored it" at first, thinking it might have been the air conditioning blowing on her. But as soon as she felt a "piercing pain" on her lower posterior, Maltais knew something was up. She recalled:
"As soon as the lights turned off again, closer to when we're literally about to land, I felt the piercing pain on my lower back, like, oh, my God, something bit me."
The Yukon native said she tried to grab her sweater in hopes of finding what had bitten her, but was basically stuck in her seat because she couldn't take off her seatbelt during landing.
Eventually, she turned her attention to her seat, and found a stinger of a stowaway. She continued:
"The lights turned on, I looked into the ball of bundled sweater that I had but nothing was there. I looked behind me on the seat and then I saw movement and there was a scorpion that was in the fold toward the back of the chair."
Maltais alerted a flight attendant, who initially attributed her uncomfortableness to a gum wrapper that was found in the seat. But after taking a second look, the flight attendant saw the real culprit.
CBC reports that the woman was escorted off the plane by paramedics who evaluated her and concluded she was not injured. Still, the idea of being stung was hard for the passenger to shake off — she claims she had "a full-fledged panic attack" and had to be strapped to a heart monitor because she couldn't calm down.
Related: Azealia Banks Involved In Altercation With Flight Attendant
A spokesperson for the airline confirmed that a passenger had been stung by a scorpion mid-flight, but couldn't say how the arachnid got on board. The rep said in a statement to People:
"Once at destination, the passenger informed our cabin crew of the situation. Our team immediately contacted Medlink, a service offered by the MedAire company to Air Transat, and our passenger was then assisted at the gate by paramedics. The scorpion was found on board once all passengers disembarked from the aircraft and was handled by airport authorities… Although this is an extremely rare situation, it can unfortunately occur."
That's for sure.
Back in 2017, we reported that a man was flying on United Airlines when a scorpion fell from an overhead bin and landed on his head. After taking the scorpion from his hair and dropping it onto his food tray, the traveller picked it up again… and unsurprisingly got stung.
Interestingly enough, that man was also on a flight to Calgary — raising the question…
Who the f**k is smuggling all these scorpions to Canada!?
[Image via Warner Bros.]
Mar 13, 2019 3:24pm PDT