The Internet Cannot Handle These Sexy Shawn Mendes For Calvin Klein Ads!!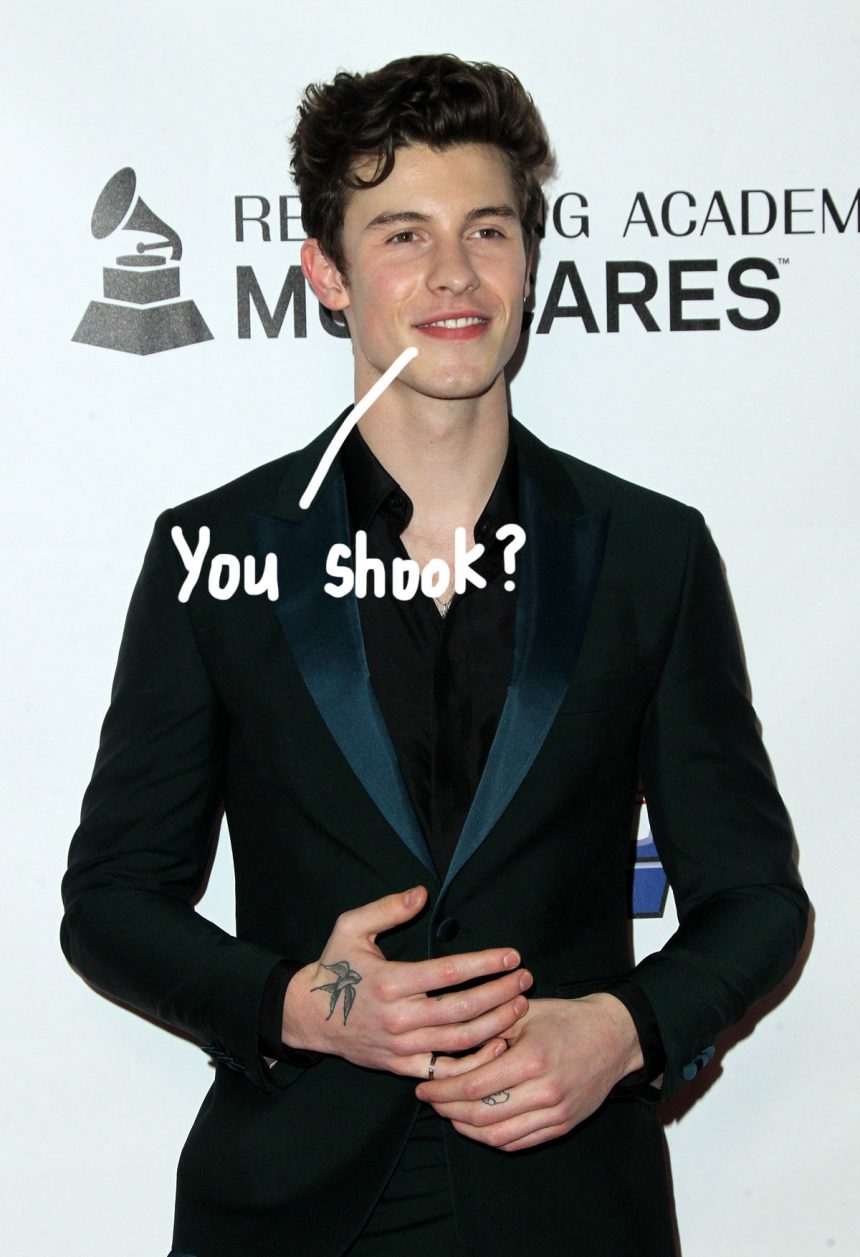 Well, happy Saturday to us!!
Fans began freaking out this weekend after Shawn Mendes images/video — some of him in just tight underwear — began popping up in Calvin Klein stores!!
Video: See Shawn's Killer Grammys Performance Alongside Miley!
It appears the 20-year-old has signed with the iconic fashion house and they've started publicly marketing in storefronts. No official word from the brand OR Shawn just yet, but we expect a formal announcement soon.
He's truly the sweetest and most innocent creature, so these pics are waaay surprising! See the best reactions to the nearly naked pics and video — which also features Kendall Jenner — (below):
I'm so gay I almost got into a car crash looking at the Shawn Mendes x Calvin Klein ad pic.twitter.com/3JGLMgS5To

— Sam Stryker (@sbstryker) February 16, 2019
I don't know what's happening. Suddenly pictures of Shawn modeling in his underwear were thrown at us, but I'm not complaining. Everyone say thank you Calvin Klein!!!

— shawn mendes updates (@DailyMendesLife) February 16, 2019
shawn mendes is the new face of calvin klein omg pic.twitter.com/YSV8ViopiR

— vic (@vhsgrays) February 16, 2019
OH MY GOD. A video of Shawn for Calvin Klein outside there store pic.twitter.com/aGLr3Blmpm

— Shawn Mendes Updates (@TrackingSM) February 16, 2019
the nearest calvin klein store is 30 mins away…. pic.twitter.com/6GdrR5xIhY

— 𝐬𝐡𝐞𝐫𝐰𝐢𝐧 (@japansmercy) February 16, 2019
me walking through the calvin klein store with my mom pic.twitter.com/lD4RNJLx3v

— 🧸 (@museinmind) February 16, 2019
shawn modelling for calvin klein ….. i-i am content for the rest of my mf life pic.twitter.com/1iJzltiYjb

— meysa (@wastinghearts) February 16, 2019
me driving to calvin klein pic.twitter.com/u6po5Ijwme

— hareem (@breathinjapan) February 16, 2019
calvin klein store:

us: pic.twitter.com/qHsn9EKEv2

— yasmina (@YasminaM20) February 16, 2019
We literally just went from Shawn posting a video of him kissing his mom on the cheek after giving her flowers, to seeing Shawn as a Calvin Klein model pic.twitter.com/yMN2EVhD0o

— Shawn Mendes Updates (@MendesNewsDaiIy) February 16, 2019
The thirst is very real!
[Image via Adriana M. Barraza/WENN]
Feb 16, 2019 12:30pm PDT