Amy Schumer Destroys Instagram Account That Photoshopped Her Face To Be 'Insta Ready'!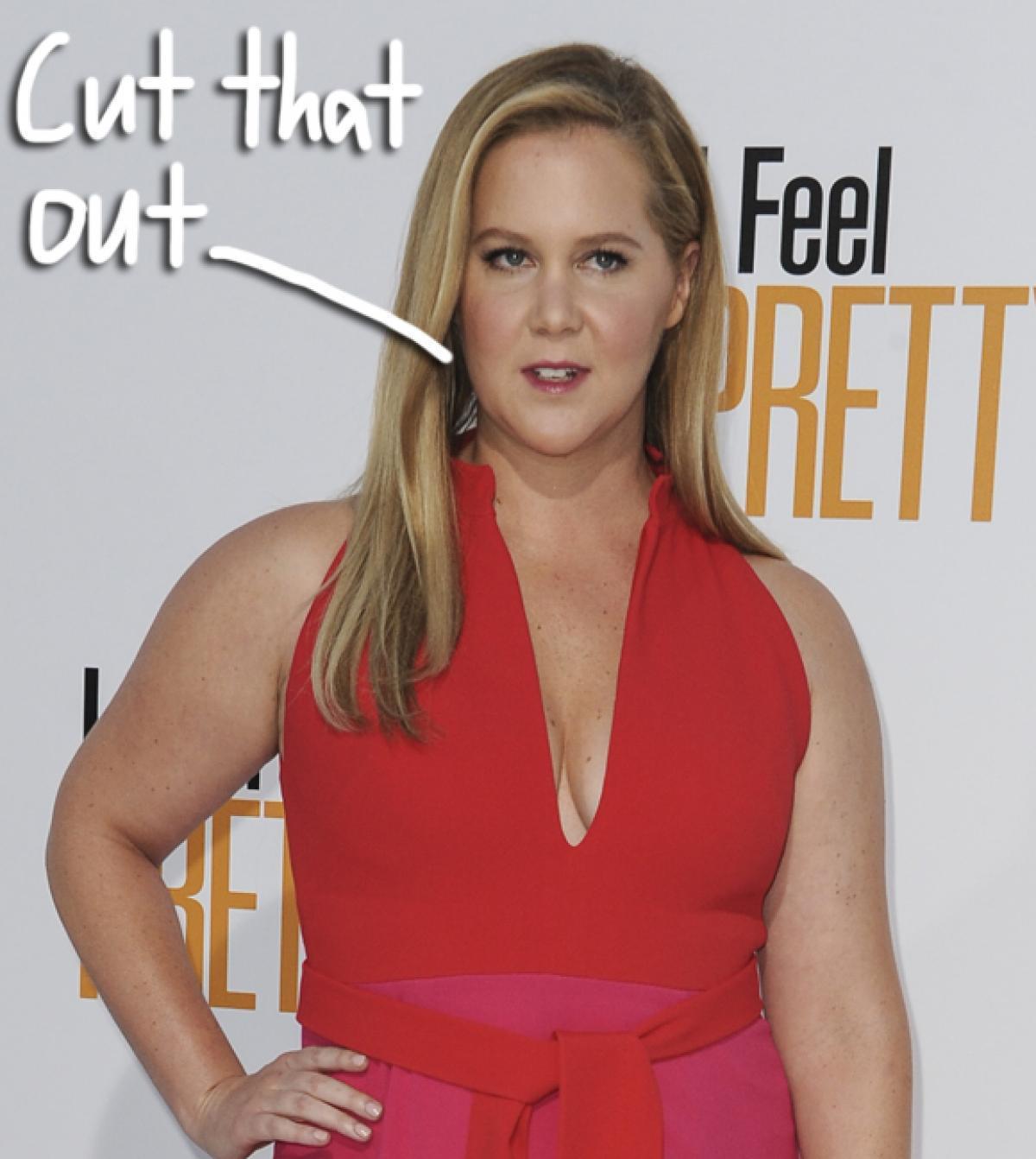 Amy Schumer does not want to be the face of this awful new trend.
On Wednesday, the comedienne blasted an Instagram account that shared an edited photo of her face to promote their services in making users look "Insta ready" via the magic of photoshop. See it HERE.
Related: Nick Cannon Calls Out Amy's Jokes Amid Kevin Hart's Oscars Exit!
Yes, social media culture has become that reductive — and Schumer wants no part of it. She shared the image (below), ironically taken at the premiere of her movie I Feel Pretty, on her Instagram Stories and wrote:
"Woof this is not good for our culture. I like how I look and don't want to look like a carbon copy of this one type woman you feel is the best way to look."
Bravo! The 37-year-old has regularly spoken out against body shaming and not succumbing to Hollywood's unrealistic beauty standards for women, so it's no surprise she wouldn't let this B.S. slide either. See her comment (below):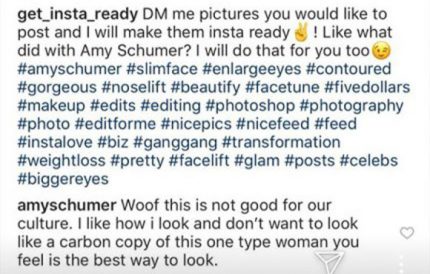 We're glad gurl spoke up, because accounts like this are kind of infuriating.
We mean, celebs are just starting to denounce the use of photoshop in magazines. Now we have to worry about Instagram accounts making young girls (& boys) feel like they need to photoshop their f**king selfies?
Get that unrealistic nonsense off our feeds.
[Image via Apega/WENN & Instagram.]
Jan 17, 2019 9:01am PDT