Aww — Andy Cohen Shares First Look At His Baby Boy Benjamin Allen!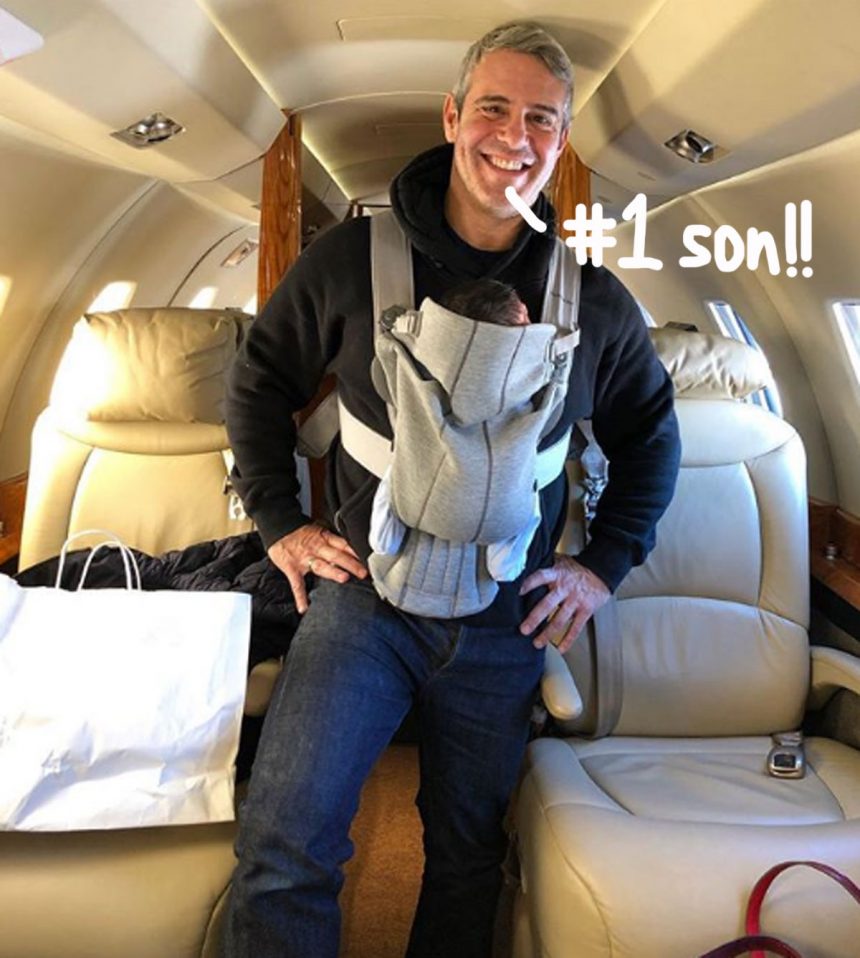 Andy Cohen's newborn son is so precious!
As we reported, the Bravolebrity welcomed his son Benjamin Allen Cohen on February 4 via surrogate. Though the little one's face was initially kept hidden, the father-son duo graces the cover of People magazine this month, giving us our first real look at the little guy.
Related: Vanderpump Reacts To Kyle Richards' Shade Over Missing Andy's Baby Shower!
Ch-ch-check out the TV host and his adorable "dream baby" (below):
Awww — how cute!!
For his featured issue, Andy opened up to People about what it was like to be in the delivery room for his son's birth. He recalled:
"I was in the delivery room. I had been hoping that he would have a full head of hair, and he really overdelivered. That was the first thing you see, the head of hair coming out. And I was amazed. He was so alert for the first two hours. His eyes were wide open. He didn't cry; he was just calm. I kind of have no words for it."
The 50-year-old new dad had nothing but high praise for the organization that he worked with to help find the egg donor and surrogate that collectively made his dreams come true:
"I worked with an incredible surrogate. She was in California. Surrogacy is illegal in so many states, including New York. I don't understand why. It's a voluntary process, obviously. My surrogate just viewed it as, she was giving me the ultimate gift. She gave me life. So I'll be forever indebted to her."
Cohen also shards that he's grateful to have a support system, especially as a single parent at this stage in life:
"It's not that easy for a single guy to do this on his own. It takes a village, as they say so I really wanted him, and the fact that he's here and he's so perfect and he's in wonderful health and I have great gratitude for my surrogate and all the people who helped me get to this place and I'm just thrilled."
You got this, Andy! Congratulations again on your bundle of joy!
[Image via Andy Cohen/Instagram]
Feb 13, 2019 9:38am PDT