Poor Ariel Winter!
The 22-year-old actress was cooking the other day when she accidentally sliced off the tip of her thumb. She'd been busy chopping up tomatoes as part of a dinner dish when the injury happened, and it apparently caught an artery, so she couldn't stop the bleeding on her own.
Related: Ariel Shares Heartfelt Message Ahead Of 'Modern Family' Finale
Eventually, the star had to go to the hospital to get it all stitched back up, she revealed on Wednesday in a virtual interview with the folks over at Access Hollywood. There was just one little problem… she lost the tip of the finger that had been sliced off — TWICE!
According to Ariel, her boyfriend Luke Benward brought the thumb tip to the hospital after she had already gone there to get looked at by doctors and stitched up to stop the bleeding. He had apparently found it after she'd left the kitchen to care for her digit in the first place. There's the first loss…
After doctors made things right for the girl's poor thumb, a nurse handed the fingertip back to her in a plastic bag — but apparently didn't tell Ariel what was actually inside! Later that day, back at home, she accidentally threw the bag away before realizing what it contained… and she and BF Benward had to go dumpster-diving to get it back! Oops! Second time's the charm?!
The whole thing sounds crazy as can be, but thankfully the Modern Family actress is A-OK right now, only held back temporarily by the bandage that remains on her thumb as it heals up again. Surely that'll get better in time, and she'll be all back to normal. Hopefully she doesn't go throwing away any more fingertips, though! LOLz!!!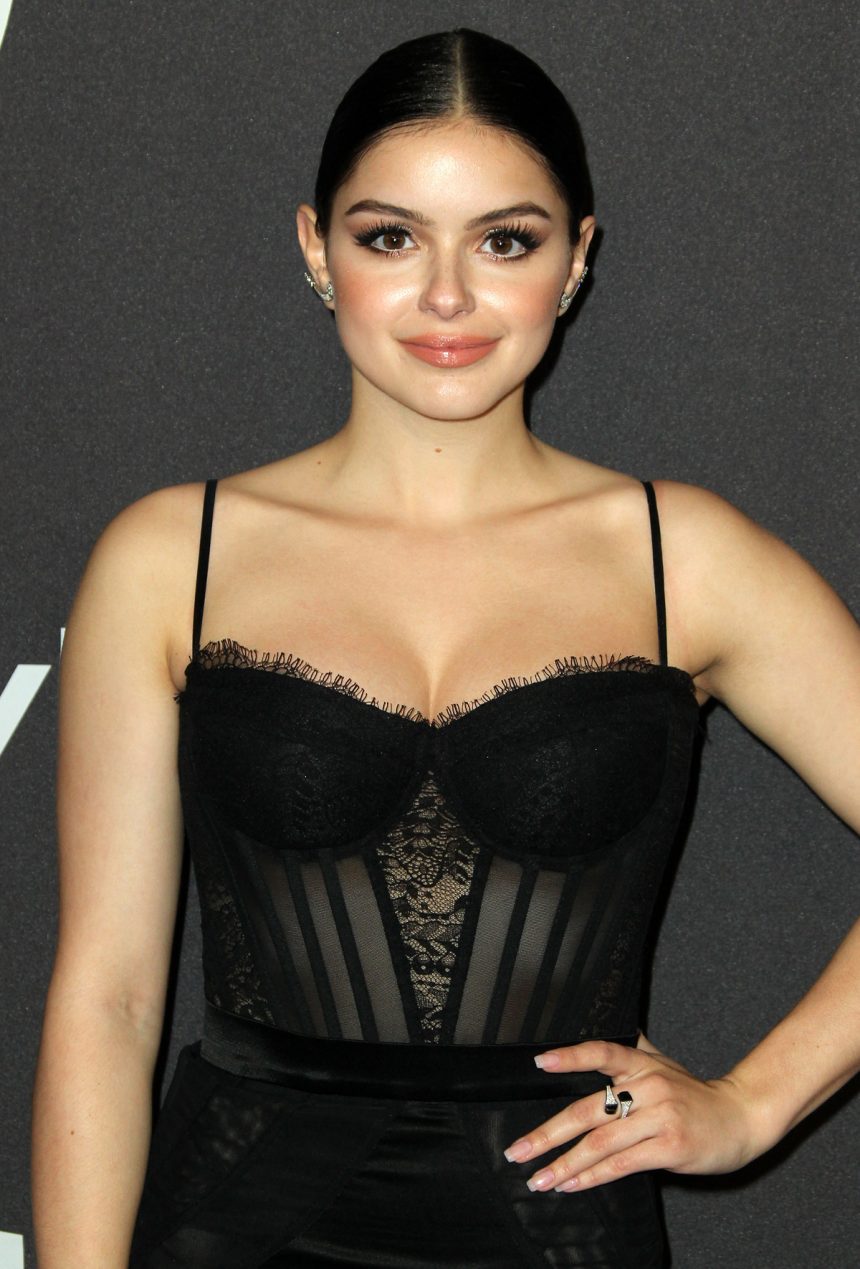 In addition to the unfortunate injury, the TV star also opened up about what life has been like for her under quarantine, and shares some funny anecdotes about how often the Modern Family fam still keeps in touch, especially during this period of self-isolation.
For more info on the unfortunate injury, you can ch-ch-check out Ariel's full interview with the Access Hollywood folks in the video clip (below)
Sounds like things are going well for her in quarantine! You know, besides the unexpected thumb injury. Here's hoping that heals nice and quick! Before long, it'll all be back to normal again!!!
Have you ever sliced off a piece of your finger while cooking, Perezcious readers?! Makes us want to order takeout just thinking about it! Yeesh!
[Image via YouTube]
Related Posts
CLICK HERE TO COMMENT
May 07, 2020 10:40am PDT