Did Bad Bunny secretly dedicate his new song to Kendall Jenner??
The chart-topping rapper put out his latest track, Where She Goes, on Thursday — along with an accompanying music video. Bunny, born Benito Antonio Martínez Ocasio, definitely didn't disappoint with the summer anthem, and it sounds like he had just as much fun recording it as fans are having listening to it! During an interview with Zane Lowe for Apple Music the same day he released the hit, he explained:
"I had this idea, I had this feeling, and I said, 'Let's do it.' So, that's what music is about — to have fun. So that's why I like this track so much. I love it."
However, there may be a deeper reason he loves it, as fans suspect it may be referencing his relationship the KarJenner! The 29-year-old told Zane that about "two months ago," which keep in mind, would be just weeks after his first public sighting with Kenny, he had a "feeling" and a "vibe" for a new song, which reminded him of a beat one of his producers sent him last year. He explained:
"So I went straight to the studio with my guy… and I told him, 'Yo, I think I have a new anthem.'"
And so Where She Goes was born. Amid his love for Kendall. Fans are already hard at work deciphering the meaning behind his romantic new lyrics. BB raps:
"Me gusta tu flow / Tranquilita tú siempre te roba' el show"
Which translates to:
"I like your flow / Quietly you always steal the show."
Sounds like a good fit for the model! Wanna talk about stealing shows? She was never an official Angel, but she did get to wear wings during the Victoria's Secret fashion show — and we're sure plenty would agree she stole the stage. It may seem like a stretch — until you notice he LITERALLY had a woman posing in white angel wings, strikingly similar to those of Kendall's, throughout the desert-themed production. See the similarities (below):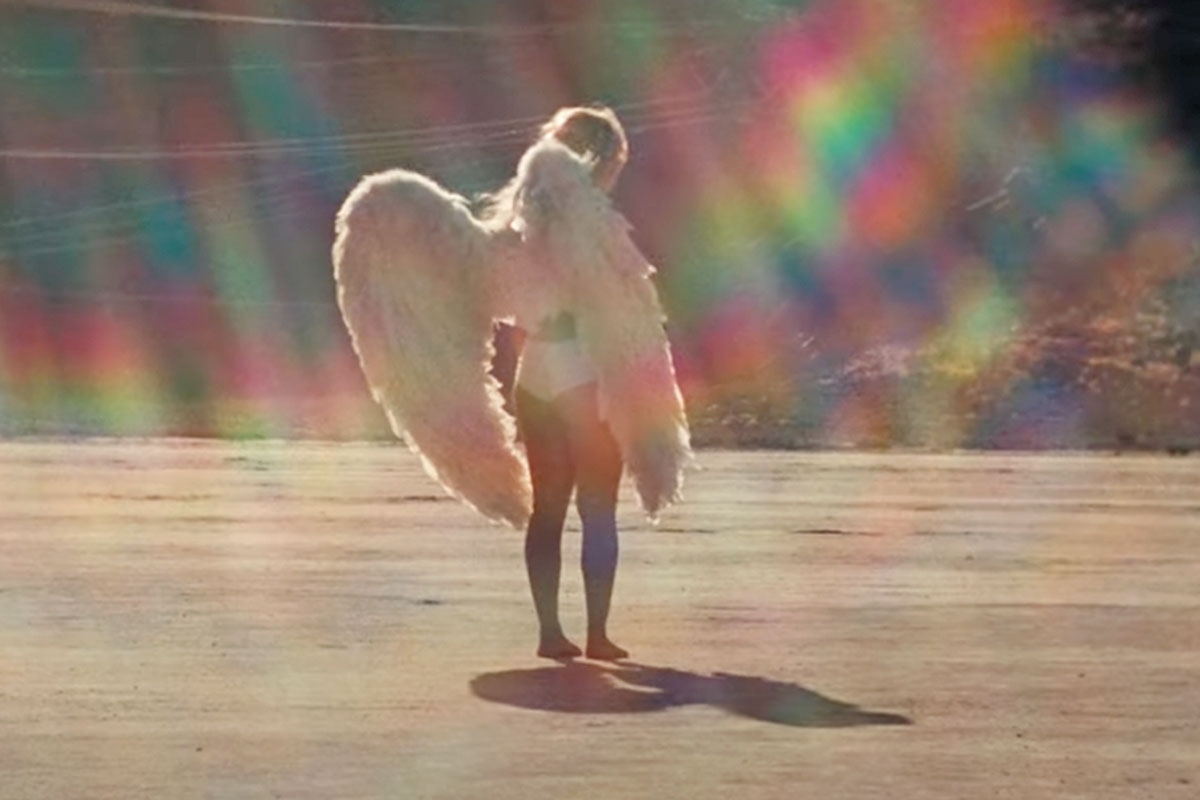 Bunny, the floor is yours to explain!
Another prominent addition in the four-and-a-half-minute video was scorpions, which any astrology lover will know represents Scorpio. And guess when Kendall's sun sign is? Yep, SCORPIO.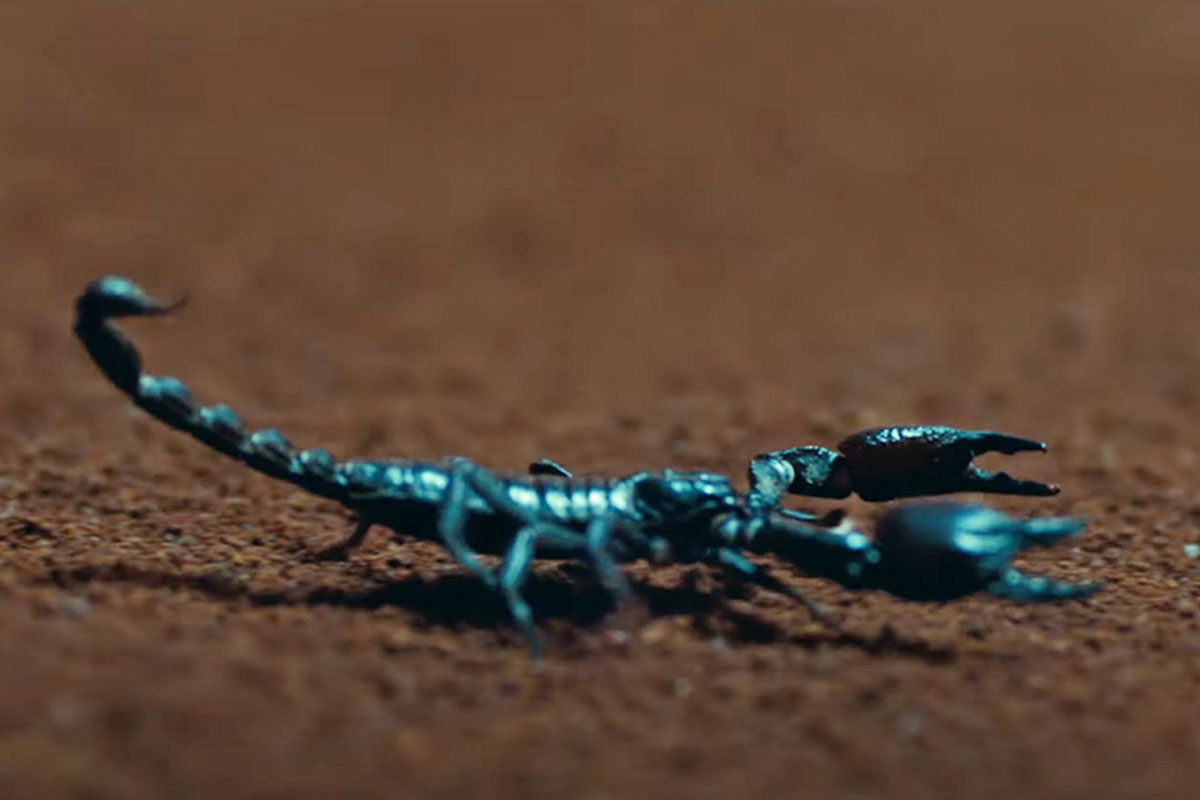 Bunny also raps in the new track:
"Tú tiene' piquete y yo también (Yo también)"
Which roughly translates to:
"You got style and I do too (I do too)"
It's definitely no secret that the lovebirds are some of the leading young fashion icons right now, celebs everyone wants to dress — especially after their iconic Met Gala looks earlier this month! So this could be another line directed towards Kenny.
Related: Travis Scott's Thoughts On Kylie Dating Timothée Chalamet
Throughout the video, there were also various shots of horses, which the two have famously enjoyed riding together.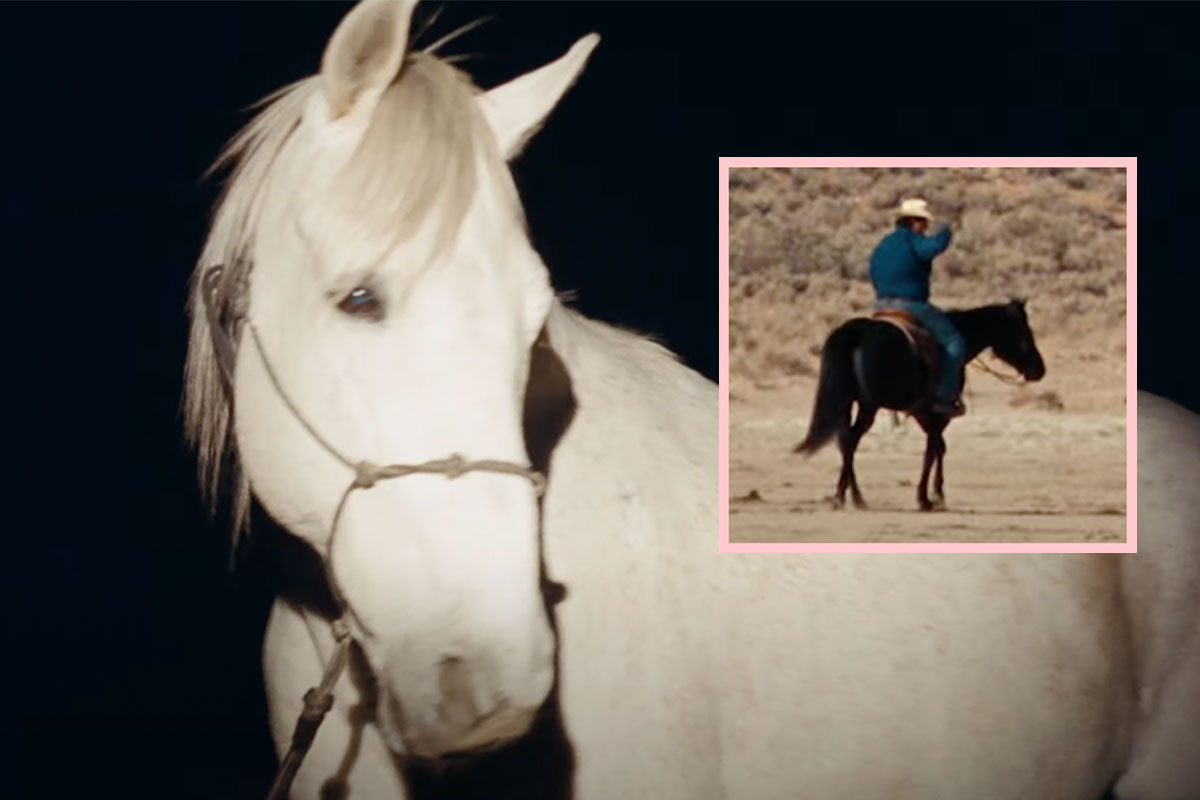 Bad Bunny and Kendall Jenner went horse riding together, even sharing a horse at one point during the fun date. https://t.co/TanAhPmMup

— TMZ (@TMZ) April 4, 2023
Very inneresting. Something tells us Bad Bunny wasn't even trying to be subtle here!
Check out the full video, which features cameos from Frank Ocean, Dominic Fike, Lil Uzi Vert, and more (below):
What do YOU make of the packed video and song, Perezcious readers? Share in the comments down below!
Related Posts
CLICK HERE TO COMMENT
May 19, 2023 14:39pm PDT