Brielle Biermann Says Ex Michael Kopech Wanted To Take A Break To 'Go F**k Around'!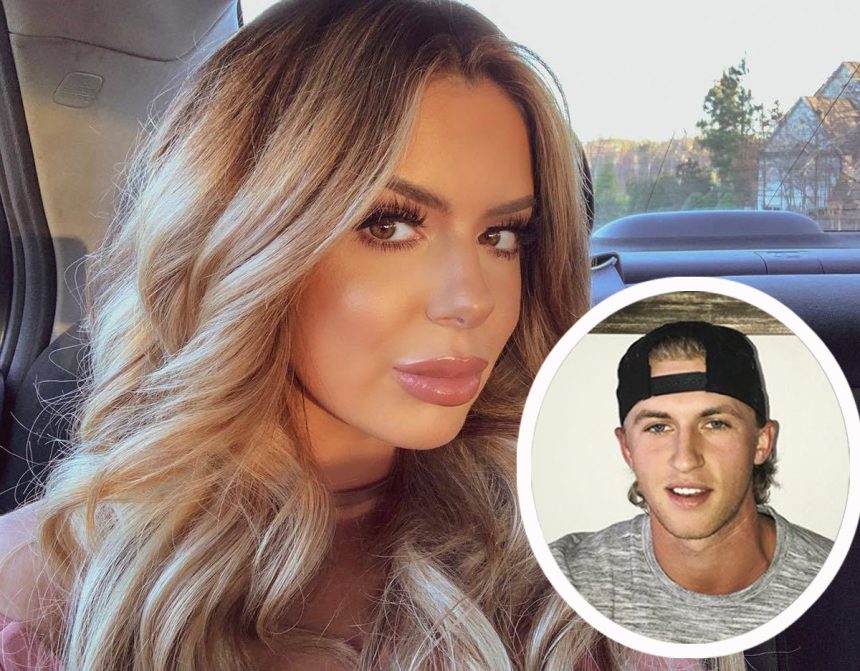 Brielle Biermann was getting real about her breakup with Michael Kopech.
As we reported last March, Kim Zolciak-Biermann's daughter confirmed her split from the Chicago White Sox pitcher after dating for around two years.
Related: Brielle Biermann Loves Her Plumped-Up 'Duck Lips'!
In an interview with TooFab published on Tuesday, the Don't Be Tardy star opened up about why their relationship didn't work out.
According to the 21-year-old reality TV personality, the 22-year-old athlete wanted to take a "break" and expected that she would wait for him. She revealed:
"It was more of him wanting to take a break, and he wanted me to wait on him… And I was like, 'I'm not gonna wait on you, dude. You clearly wanna go f**k around. You think I'm stupid? I'm not stupid. I'm not gonna be waiting for you to return. I have a life, too.' He was like, 'In a year, we can date.' I was like, 'Are you insane? No.'"
Despite her heartache, the RHOA alum said the split "needed to happen," explaining:
"I just was a little in denial because no one's ever left me before. So I was like, 'What the f**k is your problem? You have issues to leave me.' I was so confused at the time. I was like, 'Really? You're really leaving me? Okay, bye!' I was such an asshole.'"
Sadly, the Bravolebrity — who recently moved out of her mom and stepdad Kroy Biermann's Atlanta mansion — and the baseball player have "absolutely" no relationship today.
"I do not talk to him."
Kopech has been dating Riverdale actress Vanessa Morgan since last summer.
[Image via Brielle Biermann/Michael Kopech/Instagram.]
Feb 6, 2019 4:58pm PDT