Brody Jenner is DUNZO with The Hills: New Beginnings!
As we reported in September 2018, the reality TV star and his wife, Kaitlynn Carter, officially signed on to join the MTV reboot.
Related: Heidi Montag Talks 'Permanent' Fallout From Feud With Lauren Conrad!
However, fast forward to now, Caitlyn Jenner's son is no longer with the series, as he has been FIRED!
A source told us EXCLUSIVELY on Tuesday:
"Brody Jenner is in breach of his contract with MTV. The show has recently begun filming again for the upcoming season, and he is not filming. He is trying to get more money. So MTV told him goodbye."
In fact, the 35-year-old has been absent from recent production.
"All of the filming that The Hills has been doing these last couple of weeks, he has not been in a single scene, and it is unlikely that Brody will be apart of it."
Despite this, we're told the door is open for him to come back.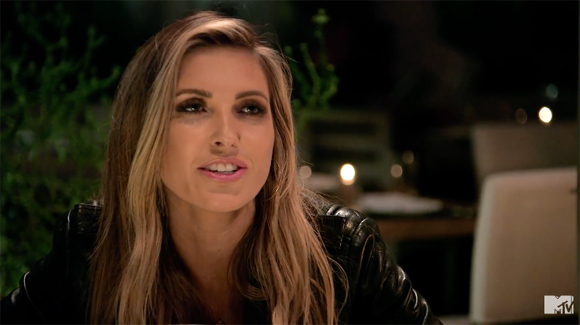 As we reported last week, the reboot will premiere Monday, June 24, and will feature OG cast members Audrina Patridge, Frankie Delgado, Heidi Pratt, Jason Wahler, Justin "Bobby" Brescia, Spencer Pratt, Stephanie Pratt, and Whitney Port.
In addition to newbies Mischa Barton and Brandon Thomas Lee (Tommy Lee's son), Jennifer Delgado (Frankie's wife) and Ashley Wahler (Jason's wife) will also appear in the series.
Not surprisingly, there is ALREADY so much drama ahead of the show's debut. Not only this, but as we reported on Monday, there's also drama with Stephanie — she WENT OFF on her brother, Spencer, and his wife, Heidi.
The Made in Chelsea alum said on an episode of iHeartRadio's Pratt Cast:
"No one knows the real Heidi… Before The Hills: New Beginnings, my mom, my brother and I all sat down and we said we will not let this ruin our family again… I'm done. I don't care. I'm not protecting them anymore."
The 32-year-old also claimed that Heidi prevents her and her brother from having an "epic" relationship.
"I'm not going to pretend that Spencer and Heidi are good people like I was doing for most of the series for my parents. For the [expletive] they have done to me recently, I'm done. This is why I moved to London. I'm done… They are the most toxic people I've ever met. They are Bonnie and Clyde till they die so if they say this sky is black, all of us are morons for saying it's blue."
When co-host Wells Adams questioned Stephanie on whether she was being too harsh on her family, she replied:
"I'm done. I'm done. I'm confident and secure enough in myself to not pussy foot around them. I'm done. I'm going to expose them for who they are… Heidi doesn't want Spencer to have a relationship with anyone but her. And you know what? That's fine. I don't want a relationship with Spencer anymore. [Spencer and Heidi's 1-year-old son] Gunner, I will miss the fact that I'm going to miss out on the cutest, cutest, cutest little boy's early years but it's not worth it."
When Adams asked Stephanie if this is all a publicity stunt for their new show, an emotional Pratt responded:
"This is me actually exiting my family. I've tried to be nice to her for 10 years because I love my brother… It never changes. They flip the switch on me and I have no idea… None of it makes sense."
Geesh! Gotta love it, though!!
The series will premiere Monday, June 24 on MTV.
[Image via Judy Eddy/WENN.]
Related Posts
CLICK HERE TO COMMENT
Apr 09, 2019 17:55pm PDT