Catelynn Lowell is revealing a dark secret about her recent pregnancy.
In conversation with a producer on Monday's episode of Teen Mom OG, Mrs. Baltierra revealed she had considered an abortion when finding out she was pregnant with her daughter Vaeda Baltierra, which came after suffering a miscarriage.
Related: Catelynn Lowell Believes She Was 'Meant' To Have Her Traumatic Miscarriage
The longtime MTV personality, who has been candid about her struggles with postpartum depression after the birth of her daughter Nova Baltierra, explained:
"There are still some things where I'm like, man I feel really guilty. I feel really guilty even contemplating aborting Vaeda. Is she going to remember that? They say that when you're pregnant, the things you go through in life, things you say, that they feel and they hear."
The 27-year-old and her husband Tyler Baltierra spent time living apart while they worked to strengthen their marriage, which gave Catelynn pause on bringing another child into the world:
"We were going through so much in our relationship I was like, 'Is it smart to bring a child into this world if me and him aren't going to be together,' you know? I remember talking to him about it, like crying, and [saying], 'Maybe I should just abort this baby.' He was like, 'No.' I mean, which I'm glad I didn't, but at the time it was a thought in my mind."
For Tyler, her unexpected pregnancy is what kicked fixing their marital problems into high gear:
"Yes. For sure. I knew, I was like, 'Oh my God, I cannot consciously bring another kid into the world and not start working on these things.'"
The reality TV star admitted hearing his wife's thoughts on abortion "freaked me out," sharing with her during a date night:
"Remember what I said? 'Absolutely not.' Because you know what's crazy? I knew in my heart, I knew in my spirit, I knew in my soul, 'No, no.' Because I knew we were going to be together and have this baby."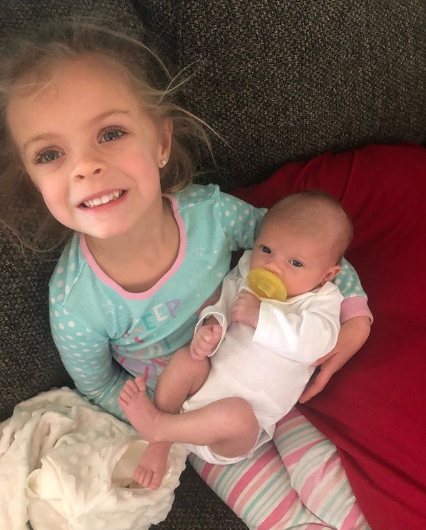 Despite the reassurance from Tyler, the reality TV personality expressed she was worried Vaeda, now five-months-old, could have experienced turmoil in the womb because of her thoughts about abortion:
"I hope she doesn't feel that."
Baltierra did his best to comfort his wife and ease her worries:
"Whatever happened in the womb, honey, your love and life and giving it to her is going to outweigh anything that happened in the nine months she was brewing inside of you. You went through tumultuous f**king time. You're really strong."
So supportive!
For now, the couple are looking forward to the future together, Catelynn shared:
"At the moment as of now I just want to keep communicating about our relationship. Think about it: this year is 13 years together? And I can't wait to be that 88, 89-year-old lady on our rocking chairs watching our grandkids, our great-grandkids."
Abortion is such a personal choice, not to mention a hot topic right now, but we're glad these two have been able to work past their issues for the sake of their daughters!!
[Image via Catelynn Lowell/Instagram.]
Related Posts
CLICK HERE TO COMMENT
Jul 23, 2019 08:17am PDT