Karen McDougal is telling all about her alleged relationship with Donald Trump.
When one thinks of the 45th president's alleged mistresses, former adult film star Stormy Daniels — who has been extremely vocal about her disdain for the 77-year-old — is typically the first that comes to mind. However, there is another "other woman" who looks back on her time with Trump far more positively. That woman is former Playboy model Karen McDougal.
Five years ago, the playmate revealed a lot of dirty details of her relationship with the then-POTUS in an explosive interview with Anderson Cooper. At the time, she pulled back the curtain on their alleged affair, which she claimed began in 2006. However, she also made clear she she wasn't trying to hurt Trump with her allegations, a man whom she'd loved —  but was speaking her truth after fighting against American Media Inc. See, the company, which owns the National Enquirer, allegedly paid for her silence and made her sign an NDA ahead of his 2016 presidential campaign — what's called a catch-and-kill scheme.
During her 2018 interview, the 52-year-old detailed some pretty scummy things, like how Trump allegedly offered her cash after the first time they had sex. She rejected the offer — and later cried about it. Shockingly, they still went on to have a relationship that meant something to her. All this also despite the fact she knew Donald was married to Melania Trump, who had just given birth their son Barron. Gross.
Related: Does Melania Want To Be The First Lady Again?
You can read more about that original tell-all interview, and watch the full thing for yourself, HERE.
But in a brand new sitdown, she's giving even more details about what transpired during their time together.
How They Met
In an interview with DailyMail.com published Friday, McDougal opened up more about exactly how the one-time couple met.
She explained that Trump attended a pool party in 2006 at the Playboy mansion in LA, which was hosted by the late Hugh Hefner especially for the Celebrity Apprentice contestants. Karen claims Trump, who had been married to Melania for less than two years, quickly developed a wandering eye for her upon arriving at the event. She shared:
"He followed me around like a puppy dog, trying to get my attention. He took to me so much that the Bunny Mother said, 'Wow, he really has a thing for you.'"
The former Playboy Bunny continued:
"I was saying goodbye and he was standing next to his bodyguard Keith Schiller, and he said, 'Keith, get her number.' He called a few days later and asked me to have dinner with him at the Beverly Hills Hotel."
And the rest was philandering history! Karen admits she knew it was cheating — something she feels differently about now.
"I'm ashamed about it now because I knew he was married but at the time it was out of sight, out of mind. I was a different girl then, having fun and not thinking about things too deeply."
The Relationship
Karen revealed of her first night with Trump: 
"After dinner, things heated up and Trump made his move. I was attracted to him, but it wasn't like I was looking to jump into bed with Donald Trump, on the first night especially."
However, as we know, the two did end up hooking up, and that's when Trump allegedly offered her money — then called her "very special" for not accepting it. You know, because anyone who will willingly have sex without money changing hands? Buy a ring!
Related: Donald's CNN Town Hall's 5 Most Horrifying Moments
We also know Karen alleged their relationship was somewhat serious, at least in her eyes. They allegedly met up at least five times a month for 10 months. She claimed: 
"I was in love with him. He was in love with me. I know that because he told me all the time. He'd say 'You're my baby and I love you'. He showed me off to his friends."
Wow. While married, he was showing her off to all his friends. She talks about it like it's sweet — to us it just comes across as disgusting. Sorry.
The Breakup
But when the two eventually called it quits, Karen reveals it was actually her decision. She explained:
"I'm portrayed as the disgruntled woman, but I am not that woman. I ended it."
Oh, inneresting! She doesn't get into why, but Karen says she had been waiting for her opportunity to leave Donny for a while, but it wasn't until she met someone new that she took the leap. She recalled of the time: 
"A family member came to town and we went to a bar and I met a lovely man named Bruce."
That "lovely man named Bruce" is, if you weren't aware, none other than Bruce Willis.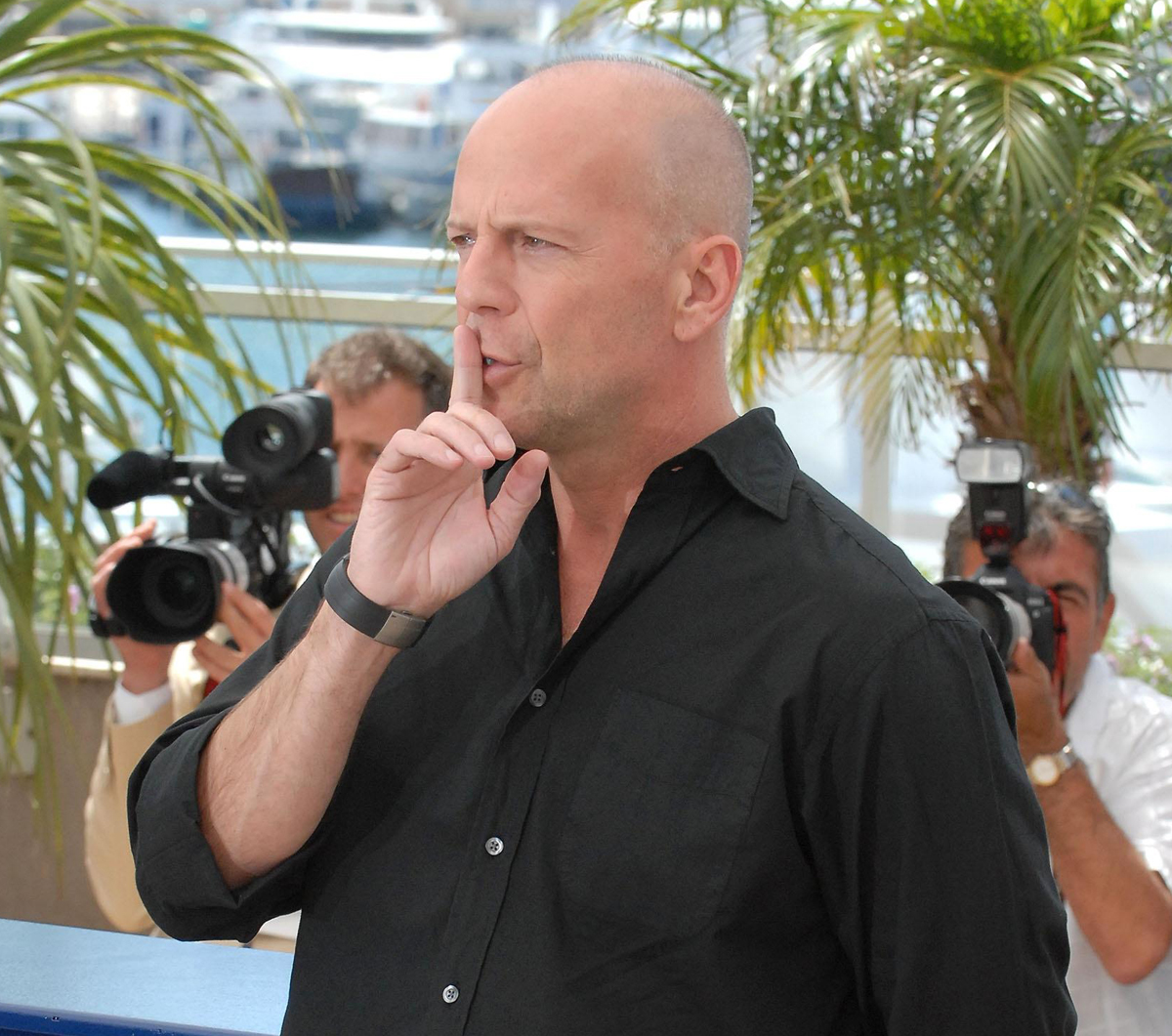 She and the Die Hard star dated for six months in 2007 after she broke up with the future president. She told the outlet: 
"I wasn't cheating on Trump, but Bruce and I were talking on the phone a lot already so that made it easier to end it. Why would I stay with a married man when Bruce was a nice guy, and single?"
Karen got a big ol' sign she was doing the right thing during the breakup, too! She explained that it became easier to cut off Trump when he made a nasty comment about her mother — which hilariously ended up blowing up in his face: 
"It happened over the phone. My mother didn't like us being together and I used that as the excuse. He said, 'What? That old hag?' I was angry. I told him that's my mother and don't disrespect her. I pointed out that he and my mother are the same age."
Ooh, that must have burned SO bad for a man with such a wild ego! She added: 
"He wasn't happy. He doesn't like being rejected but he didn't try to persuade me to come back. The phone call ended on bad terms."
However, the two seem to not have carried those "bad terms" on with them, as McDougal made it clear that if Trump were to win the next Republican nomination, she would vote for him, like she did in 2016. 
The One Who Never Got Denied
As for Trump himself, he's never really outright denied their alleged relationship, something that Karen made sure to mention:
"His people have denied it, but he's never denied it. A reporter asked him, 'Did you have an affair with Karen McDougal?' and all he said was, 'I've done nothing wrong.' He knows I'm telling the truth."
Inneresting, right? He always says women weren't his type, he insults their looks, their age, etc. He infamously nicknamed Stormy Daniels "horse face." But Karen? He just can't bring himself to deny that affair.
We can't help but wonder how Melania feels about her. We mean, so far as we know, the only thing that ever upset her that Donald did was cheating with Stormy. Considering Karen was right after that, wouldn't she be just as upset? More even, since it went on for so long?
What are your thoughts on all these bombshell new details, Perezcious readers? Let us know in the comments down below.
Related Posts
CLICK HERE TO COMMENT
May 19, 2023 17:50pm PDT